Winters are difficult but only when you are not prepared for them. If you put in some effort, you can easily prepare yourself and your home for the colder winter months. Here we have brought some home hacks that you can use to make your home comfortable for winters:
Smooth way of snow shoveling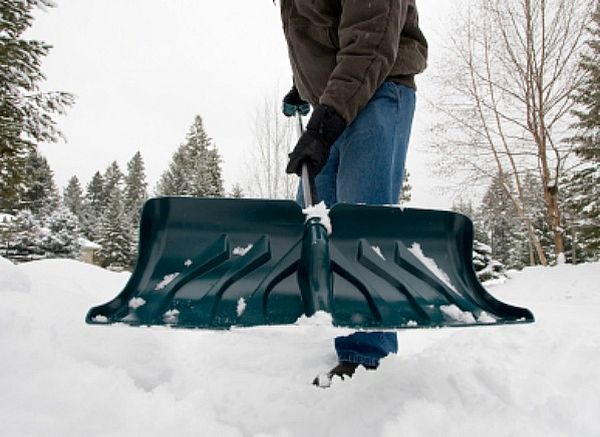 The days when it snows in winter seem so beautiful and romantic. However, when it comes to shoveling snow from the driveway the feeling is altogether different and unpleasant. The amount of time and effort shoveling takes will surely rid you of that 'romantic' feeling, especially when snow sticks and refuses to slide off the shovel. A simple hack can help you: coat both shovel sides with non-stick cooking spray. You will be amazed to see snow and ice sliding off the shovel the moment you tilt it.
Locating cold draft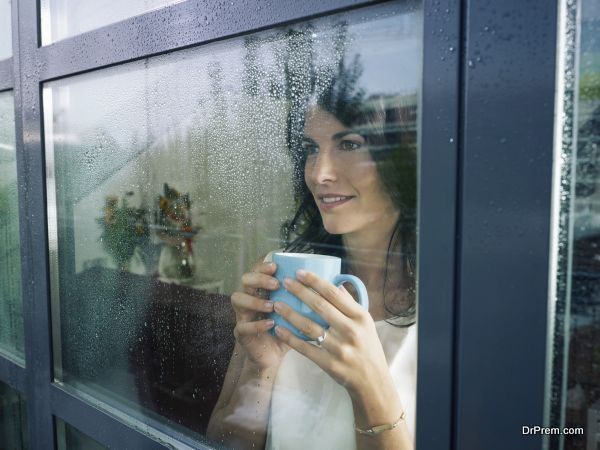 Are you having hard time locating the annoying cold draft in your home? Well, try this medieval yet extremely effective way. Hold a candle or a tea light in your hand and start walking around your home. Focus the areas around window and doorframes and if the flame flickers there, it indicates you have located the source of a cold draft and you can fix it.
Frozen pipes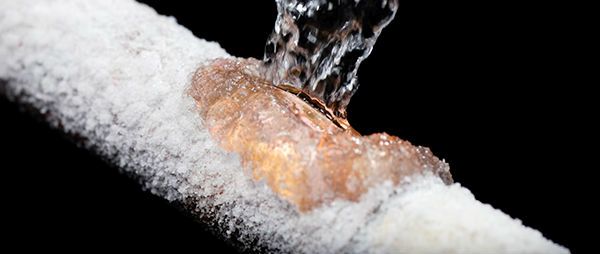 Frozen pipes account for a big difficulty during winters. Waking up in the morning only to find there is no water is quite troublesome. Even the sturdy pipes freeze and even burst owing to harsh winters. A simple and very effective solution to escape this trouble is to apply a liberal coat of WD-40 on the joints and exteriors of pipes and on indoors and outdoors of taps.
Fireplace cleaner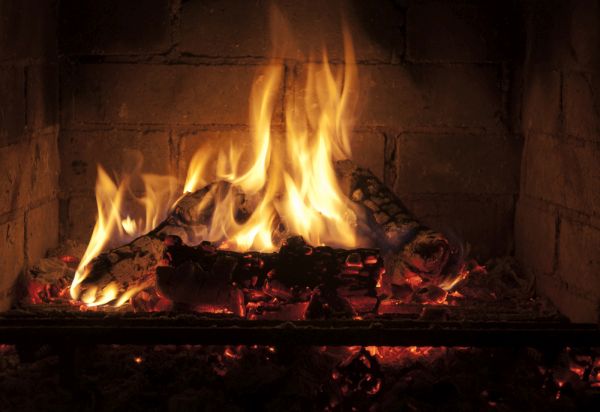 Every time you light up your fireplace, you start worrying about cleaning it. However, it would not be the same anymore, as you can use tin foil as a fireplace cleaner that will make things easy. Simply place a double layer of it across the bottom of a fireplace before you light a fire. When the fire is finished, you can fold the foil containing ashes and throw it away. It is an unlikely yet great fireplace cleaner.
Pebble boot tray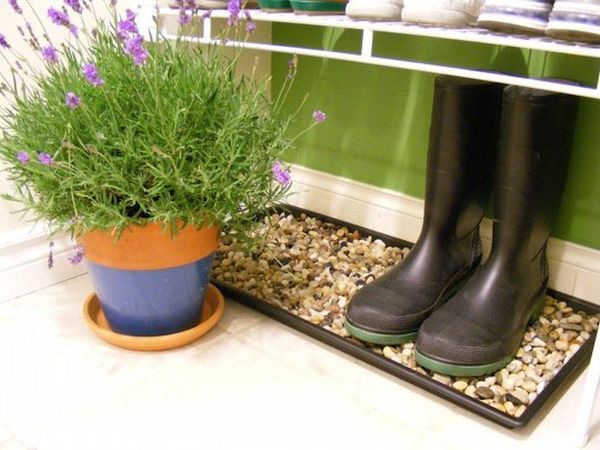 You welcome your guests but you do not like it when you see snow remnants on the floor as they step inside your home. An incredible solution for this problem is a pebble boot tray. As soon as wet shoes or boots sit on the pebbles, the ice quickly drains through rocks. The boots and shoes dry up fast as water drains to the bottom of the tray and you the tray demands an occasional cleaning. Therefore, welcome guests without worrying about the snow remnants all over the floor.
Sweeping the snow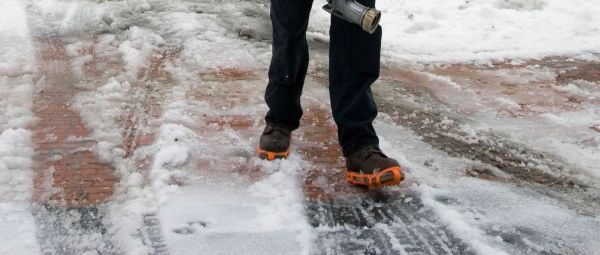 Shovels come handy to clear great snow accumulations but are not of great use when the snow accumulation is not much, especially on the steps or driveway. You can use a broom to sweep snow away, which is much quicker, easy and prevents slips and falls.
Eco-friendly fire starter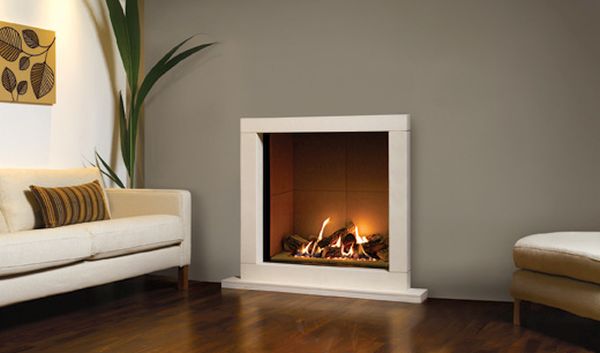 Orange peels are useful in many ways including a fire starter. It is a great fire starter owing to the presence of oil in orange peel. It fuels fire while producing less creosote than paper. Dry orange peels and store them to keep them fresh. Fuel your fireplace with it on a wintery evening and have delicious orange fragrance all over.

To make your home comfortable and all prepared for winters, you ought to get the hang of some incredible winter household hacks. They are easy doings that enable you to enjoy every moment of cold winter months at your home.