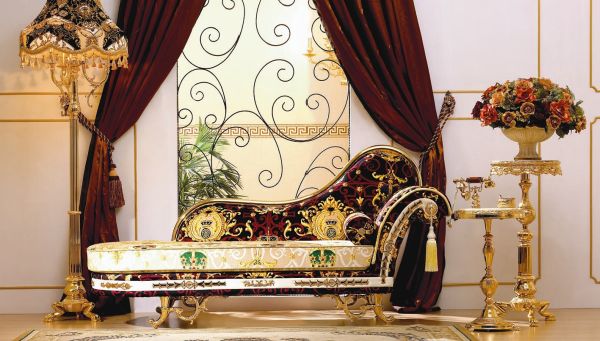 Moving into a new house or apartment requires lot of hard work and patience. Though, the work doesn't stop here. After moving in, most of us look forward to design homes according to our wishes and desires. This may be a point enough for you to consider hiring an interior designer. This article lists down few tips that will help you find a perfect interior designer who can deck up your home beautifully. Have a look.
Need a decorator or a designer?
First of all, decide whether you need an interior designer or a decorator. If you just need to freshen up the paints on the walls or need to revamp the interiors, then an interior decorator can serve your purpose. On the other hand, if you are looking forward to drastically change and design the overall look and feel of the house, then an interior designer will help you to achieve that perfect look.
Fix on a design you want
Determine what kind of projects, designs or looks you want for your home. Make a list of the ideas and tips you would want your designer to keep in mind while giving a brand new look to your house. It will make it easy for the designer to grasp the concept and idea more easily. Furthermore, this will also help you to communicate freely with the designer about the prospective design you have in your mind.
Ask your friends and relatives for suggestions
If it really becomes confusing for you to find an interior designer, asking your neighbors, friends and relatives can really be a good idea. Moreover, it is also one of the safest ways to hire a designer because you already know about their caliber and work.
Stop by your favorite furniture store
Offer a visit to your favorite furniture store and inquire if they provide any interior designing service. Most of the furniture stores employ interior designers to provide professional designing services to customers using the store's furniture and accessories.
Look online for portfolios and references
Most of the professional interior designers have their own websites where they display their work and portfolios. With easy internet access, looking for interior designers isn't really a difficult task. You can even use an interior designer directory to find a designer of your choice.
Interview the designer
Interviewing a designer is an important step when looking for a perfect interior designer. It gives you a fair idea about the designers and their works. Ask the designer if he holds any experience regarding the work you need. Moreover, the designer you choose must be an effective communicator and a person who can listen and understand you patiently. Most importantly, before zeroing down on a designer, do look at his work and portfolio and make sure if he is the designer you were looking for.
Set a budget
When deciding to hire an interior designer, choose the one that fits your budget. Until and unless your pocket allows, don't go for designers who demand unreasonably high fee. Frankly put down your ideas and designs you want in front of the designer and freely discuss the budget.
Look for professional
It is always advisable for you to consider an interior designer who has a formal education in interior designing. In addition, make sure that he is a certified member of the American Society of Interior Designers. Professional interior designers have a formal training on how to read blueprints and know much about structures.
Try considering upcoming designers
Considering a budding interior designer can not only save you money, but can also offer you some of the most fresh and striking works. Moreover, an upcoming designer will also devote much of his time and effort to deck up your house in a very creative way. It will also give you a chance to encourage some the fresh talents.
Share your creative inputs
Never hesitate to share your creative or financial inputs with the designer you choose. Discuss with your designer about the creative ways you can save money. Perhaps there are certain things that you can perform yourself, such as painting or laying tile.
With above given tips and ideas, you will surely pick a perfect interior designer who can beautifully deck up your sweet home. All the best!