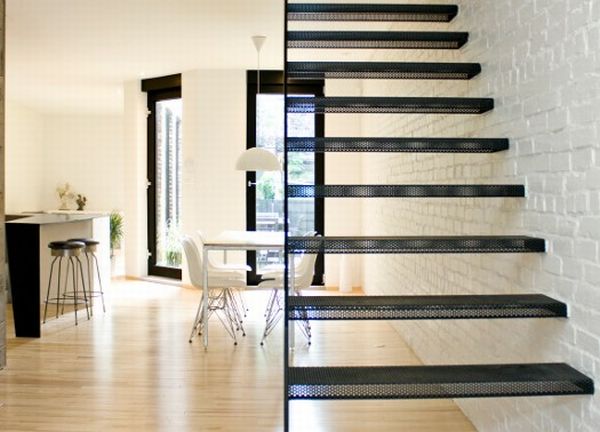 Inspiration: Projects like black and white interior design, Burj, Dubai and SHED
The high contrasting elements add drama and interest to a living space. The neutral yet dynamic combination of black and white colors sets the stage for a new and contemporary design. It will give an astonishing result when used as the background for a living room design. Choosing paint colors for a living room starts by selecting basic colors. Therefore, the black and white colors are perfect for the role as they are noncolors. You can use this configuration of new homes to render the spacious and bright living space.
Design
The contrasting elements play a pivotal role in organizing space in contrast with the simplicity of the house. It provides complete formulation of the first two levels of your home. You can use such plans, which revolve around open central space on two levels. The perfect combination between the two colors, black and white, is capable to make the area stylish and interesting. The restoration has kept the groundbreaking original look on the external part, while the addition of color panels on the rear end allows privacy for the residents.
Old meets new
The whole concept is based on the principle of lightness, simplicity and the contrast between the old and the new wood. The demolished wood were recovered in good condition and used again within a structural wall. The material, which was voluntarily left blank, provides warmth because of the contrast with the pure white material.