Everybody's got windows, and you don't want them open to the outside world all the time. Covering them up is easy. But to do so affordably and attractively is another thing. We all remember clunky old metal blinds. Maybe your house still has them. They bend. They accumulate lots of dust and are near-impossible to clean. And they just look bad. Luckily, window covering technology has advanced since the 80's when metal blinds were at their peak. We've got some suggestions for alternate, elegant window coverings, as well as some tips about how window coverings can help save you money.
Consider Automated Shades or Drapes. Automated shades enable you to raise or lower your blinds at the push of a button and can even make them go up and down at specific hours. This is really handy because shades help regulate the temperature of your house more than any other not heat/AC factor.
In the winter, keep them wide open during the day to bring in warmth from the sun. Then shut them up at night to help insulate from the outside cold. Reverse the process in the summer, keeping the shades drawn during the hottest parts of the day then opening them up at night to let some of the hot air that has accumulated during the day escape into the cool summer air. This method, combined with properly used ceiling fans can save you hundreds of dollars during hot summer days and cold winters. You'll probably still need air conditioning year round, but it won't be your first line of defense anymore.
Automated shades and traditional drapes can also be stylish additions to you home, but in totally different ways. They integrate intuitively with other automated elements in the modern home, like smart thermostats and home theatre systems. Conversely, drapes are a throwback to the way windows have always been covered. The advantage is that you can choose the fabric that is perfect for your home and your style. Turn your windows into a focal point of your house with well-chosen colours and patterns,. Also, drapes can be cleaned easily: removed in one piece, shaken, vacuumed, or laundered and returned to place good as new.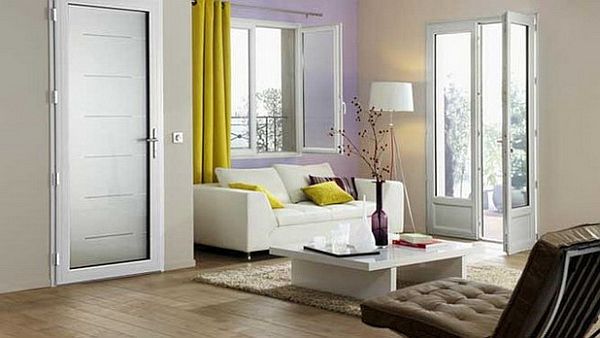 With new and old choices to fit your home perfectly, there is no excuse to keep your windows covered with old ugly blinds, or other less-than-adequate window coverings. Your windows are the eyes of your house. Make them beautiful and useful, speaking to your sense of style and making your energy bills easier on your wallet. There are as many options as you could ever look at, so check out new automated shades and traditional drapes to find the best option for you.
Article Submitted By Community Writer