Over and time and due to constant use, a sofa starts looking old. Sometimes there is also a lot of wear and tear especially when there are kids and pets in the house. It is not feasible to go and get a new one all the time. Even the professional restoration services may not fit our budget. In such situations, you do have other cheaper ways to give a new look to your old sofa without hampering your budget.
Give it a paint job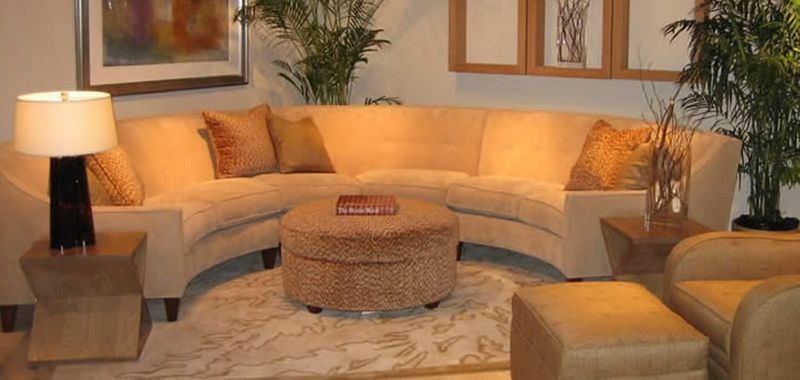 When you have leather sofas, you can always restore its look in a unique way. You get specific paints for leather in the market. All you have to do is to purchase the color of your choice, understand the prepping process, and give it a new look. It is important to gauge if it is worthwhile repainting your sofa. If it is peeling or simply looks old, then yes, a good paintjob will surely do the trick.
Dye can also do the trick
The market is filled with a variety of things and one of them is dye. If you want to give your sofa a sophisticated look, you can mix various dyes together in the right proportion and follow the process mentioned to dye your sofa. You have a variety of DIY project on how to dye your sofa online. Choose the one that is best for the material you have and follow the instructions.
Dealing with a saggy sofa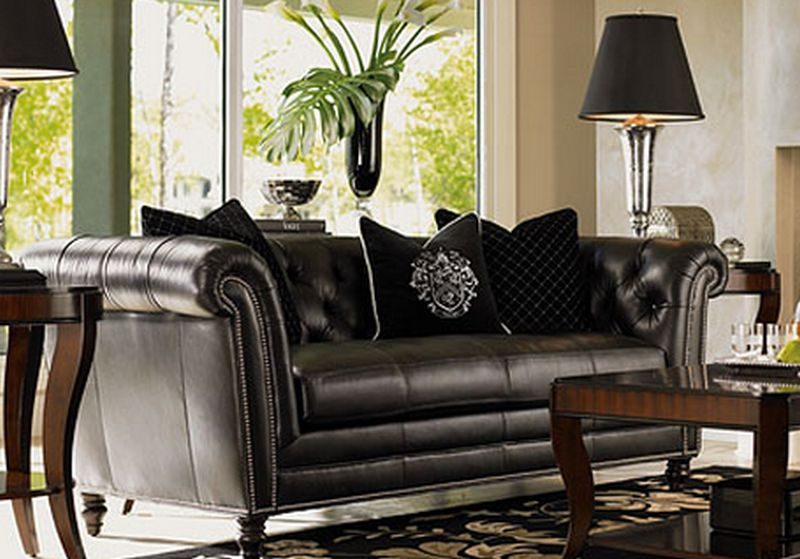 With constant use, the sofa cushions tend to look droopy. Give a new life to your saggy sofa by adding a few tufts. You will see a dramatic effect and beautiful outcome by this simple step. If you want, you can also consider large sized pillows to make your sofa more comfortable.
Opt for long size cushion covers
If you have a single question or multiple ones that you can pull out easily; then one of the best ways to give your sofa a new look is to opt for slip on cushion covers. Instead of investing on each one separately, consider a longer one so that you can fit in all the cushions in just one cover. This is a perfect choice and gives you the flexibility to change and wash the cushion covers whenever you want.
The fringe trim always works well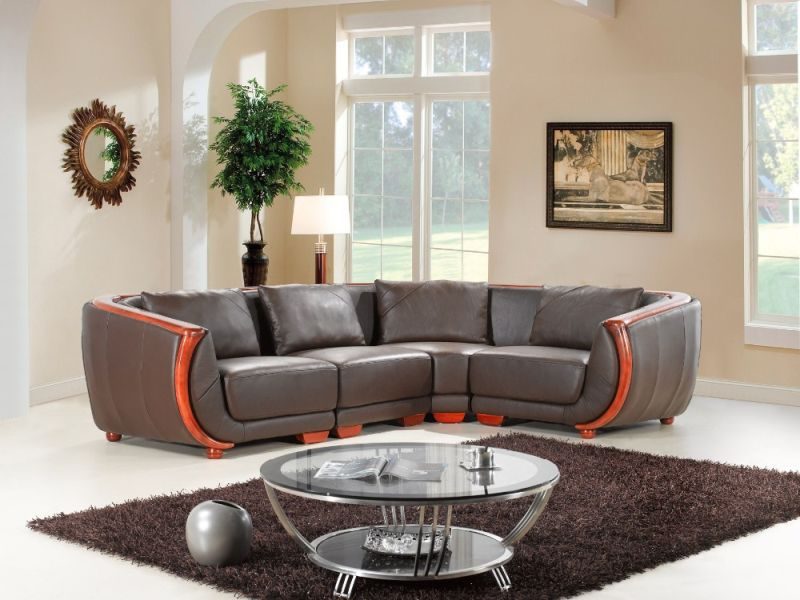 Fringes have a very nice way to restore the look of an old sofa. The fringe trim is the perfect decorative method especially when the legs of the sofa are all scratched up. You can even do there with ribbon, jute twines or even with the fabric of your choice.
Nothing great than using bed sheets
The easiest and simplest trick to make your sofa look new and different is by using bed sheets. This option allows you new mix, and it matches any design, color and material. It is also a good way to protect your furniture from dust, pet fur, wear and tear as well as stains. You can change the sheets once in a week to bring in a new look to your sofa.
Create your own sofa slipcover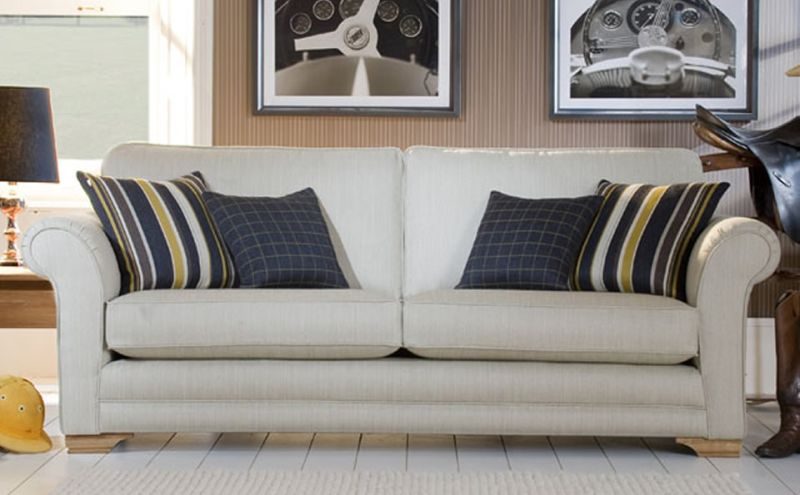 For people who are blessed with the talent of sewing, you can easily use this tip especially if you have old sofa where in you cannot remove the cushions, you can customize the look by making your very own slipcover. For those who do not know how to stitch or do not have the time for it, they can take the measurements of their sofa and look out for readymade slipcovers. Some upholstery shops will also stitch customized ones that are easy to slip on.
Decorate your sofa
Another innovative way to give your sofa a new look is by decorating it. You can consider small sofa mats, a bunch of new cushions, a pair of nice solid colored sheets (either same or contrasting) and a few frills. In this idea, you can use the frills and add them on one border of the sheet. You can easily tuck in the other side inside the sofa. Do the same for the upper end. Then place the sofa mats on the bed rest and bring in the new cushion covers. Your sofa will look as good as new.