Home renovation in itself can cost a lot of money. It does not matter if it is just one room or the entire house; the basic fact is that if you want to get a renovation done you have to have the necessary finances. Doing everything at one go can be very expensive.
However, you also have an alternative way of doing things without letting it fall heavy on you. The kitchen is the most important part of the house. In fact, it is considered as the heart of the house. By making small alterations to your kitchen, you can still get a new look. If you want to make your kitchen look different without spending too much, here are a few ideas to help you out.
Change the lighting fixtures / lights of your kitchen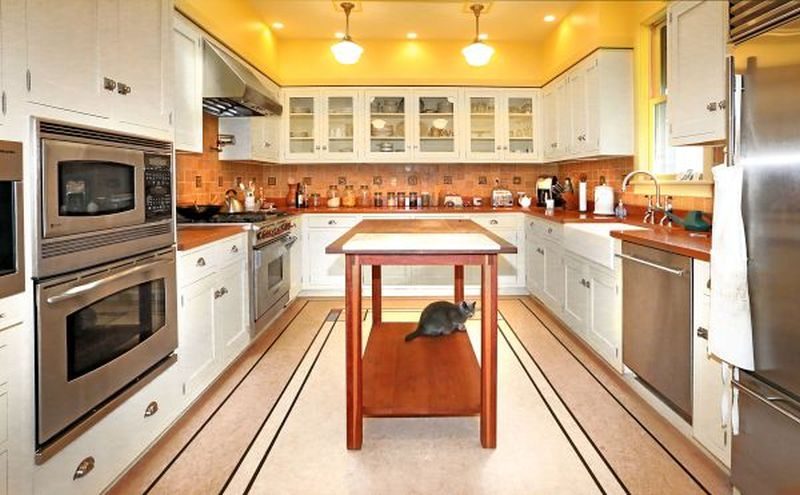 One of the best ways to bring in a change is by adding new lighting fixtures. You can consider getting new fixtures or even change the bulbs to bring in a fresh look. Another way to incorporate this idea is by having a nice chandelier or a centerpiece on the ceiling. If you want, you can consider installing small spotlights just above the counter.
Change the look of the walls
Over time, the walls of the kitchen start to look dull and boring. This is especially in the case if they are just painted with a solid color. You can add a spark to your kitchen by changing the look of the walls. If you have solid wall colors, consider putting in some tiles. Even a backsplash concept will do the trick. Wallpapers may be a little expensive, but you can consider doing this on one side of the kitchen and blend that in with normal painted walls. Even wall art décor will do the trick to bring in a new look.
Add some detailing to the architecture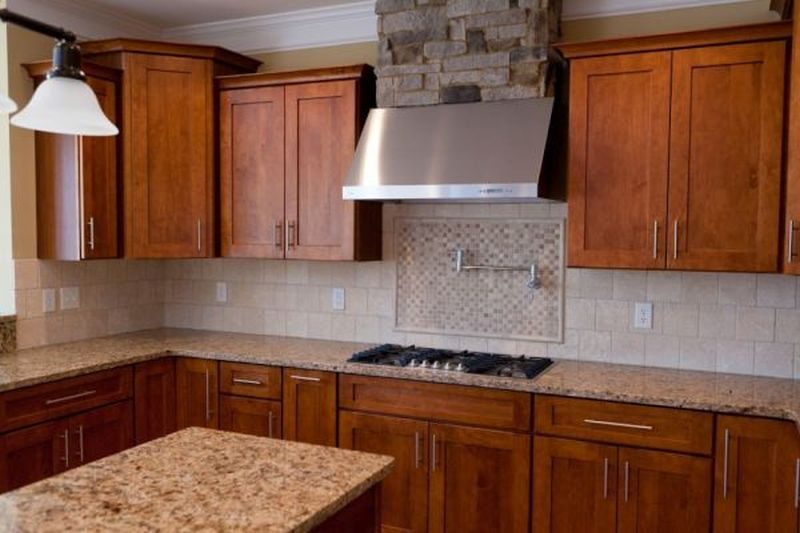 A very innovative way to bring in a change to your kitchen without doing much is by adding some detailing to the architecture. Consider getting some artistic wall moulds that you can paint with different colors to make a difference. You can also think about adding a beautifully designed false ceiling. This will also help to convert a simple looking kitchen into a luxurious one.
Add in some new appliances/Upgrade your old ones
Appliances always come in handy and when you want to bring in a change; this is surely something that you can consider. You can give your kitchen a new look by making small changes to your appliances. For example, consider getting yourself a new cook top or cooking range. Even a new fridge with a different color will make a huge difference.
Bring in a change your cabinets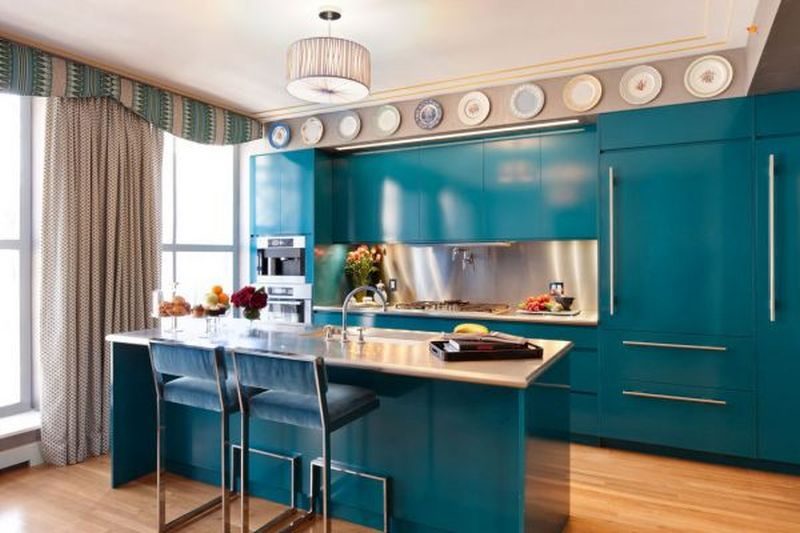 If you have regular cabinets, why not switch the normal glass doors into glass painted ones. Instead of doing it for all the cabinets, consider getting them done up for just a few. This will not be expensive and it will make your kitchen look as good as new. You also have the choice of changing them to laminated wooden cabinets with a nice design on the outside.  If you have the space, go ahead and add in a few more or invest in nice readymade and not very expensive kitchen cabinets.
Change the accessories in your kitchen
Even something as small as the cabinets handles can make a difference. Instead of going for the regular kind of handles, why not opt for little artistic ones.  You can replace the hardware in your kitchen and make it look different. Even a new faucet for the sink will be a good idea.  You can choose to replace the accessories by choosing a new color, a different size (make sure that it is noticeable enough) or even get the old ones repainted.
Change the counter top/add a kitchen island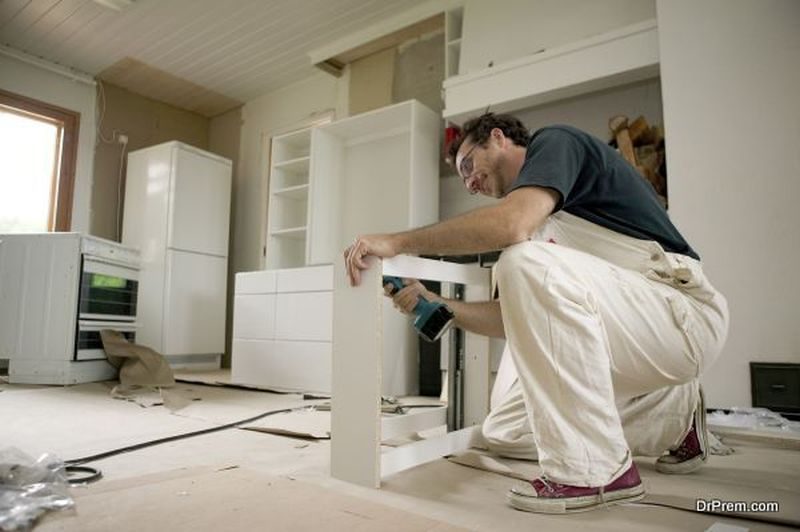 Consider changing the counter top of your kitchen by a small trick. You can call in an expert and get the countertop repainted. Another idea is to install a new kitchen island. If space is not a constraint, then you can consider putting in a nice chest of drawers or even get a big-sized cabinet that looks like a kitchen island. Even a small sized kitchen island will help make a noticeable difference.