What do you do when you have guests but no guest room? Well, you try to accommodate them into your space in the best way possible. You may have a storage space such as a dedicated store room or space above the garage or the basement which can be converted into a guest room. Instead of the couch or a bed in the den, you can turn storage room into guest room to give the guests a comfortable and private space.
How to turn storage room into guest room
Look around to find the space that can be converted into a nice guest bedroom. It could be the attic, garage or basement or even an outbuilding. All these spaces can be decluttered and converted for hosting guests in any room.
Sometimes the attic can be converted into an airy master suite doubling as a guest room as well as comfy home office, separate from the rest of the house. Light up the attic into a bright, open space with a closet for storing clothes and things. A TV would be nice addition too, along with a futon to create a complete bedroom.
The basement might be the storage space that can be converted into your guest room. If it has a bathroom, even better. You would have to install drywall and insulation to make it ready to be used as sleeping quarters. You would be amazed by the amount of space you have in your basement once you get rid of the clutter.
Hang bicycles, or other sports stuff (skateboards, skates, skis, etc), on the walls to make the basement functional as storage space. Add furniture such as beds, futons, couches or desks, TV or entertainment center to turn it into a family room cum guest room. This is a great way to create a multipurpose storage room.
Sort out and clear the storage room
Storage usually have lots of items which have not been used and ultimately, are never going to be used. Clearing out all these items will clear up a lot of space. Go over all the items in the store room, and decide which items you want to keep, sell, donate or assign to some other space. While doing this, have cardboard boxes ready so that you can finish the task of sorting and clearing at one go. Open the windows so that the room can be aired out.
Do some serious cleaning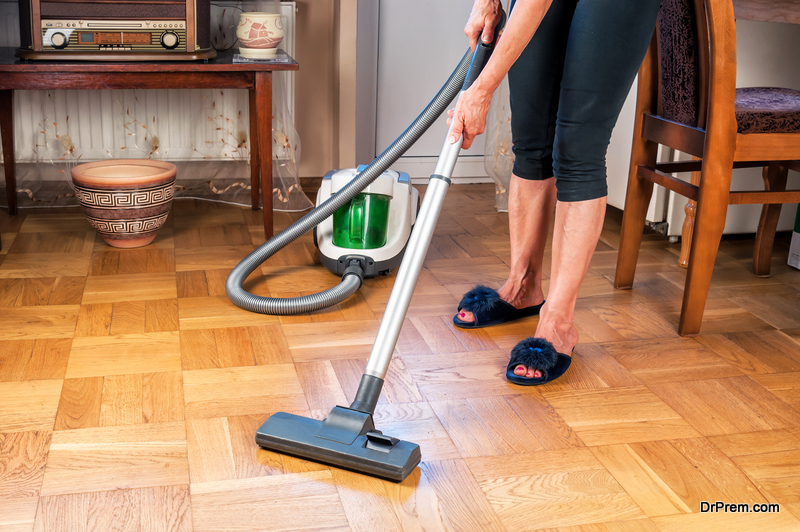 Once the room is free of clutter, you will find that you have corners and spaces which needs thorough dusting, wiping, mopping and vacuuming. You would have to prepare the storage room for sleeping, so cleaning up is the first priority. Scrub the room and wipe all the grimy surfaces. You might even have to paint the space with a new coat of paint.
This would go a long way to transform the entire look of the storage room. If you still have any cabinet in the room, you can create a multipurpose storage room, so that you still have a space to keep odds and ends.
Apply Drywall
Some storage rooms tend to have 2x4s which are exposed. If this the case, then you have to apply drywall to the exposed spaces, but ensuring that you cut out places into the drywall for electrical outlets or phone line.
Insulation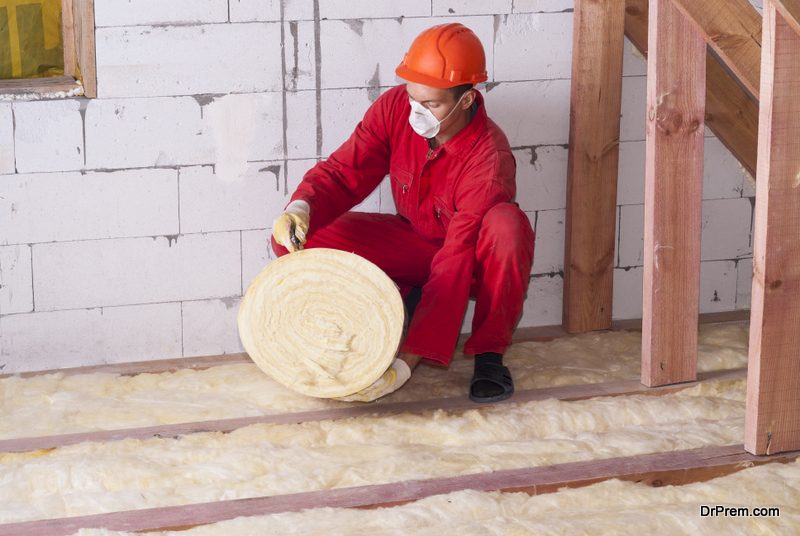 While hosting guests in any room, whether it is a converted storage room, or attic converted into guestroom, or even the basement into guest room, the room has to have proper insulation. The exterior walls have to be insulated. If you want more privacy in the guest room as well as warmth, then insulate interior walls too. This would add more value to your property too.
Add a closet
Storage rooms can have cabinet or other storage which you might have put in. But it most probably does not have a closet inbuilt. Building a closet will be an investment which would be helpful for your guests as well as increasing the resale value. Adding a small closet would completely turn storage room into guest room and add to the number of bedrooms in the home.
Electricity connection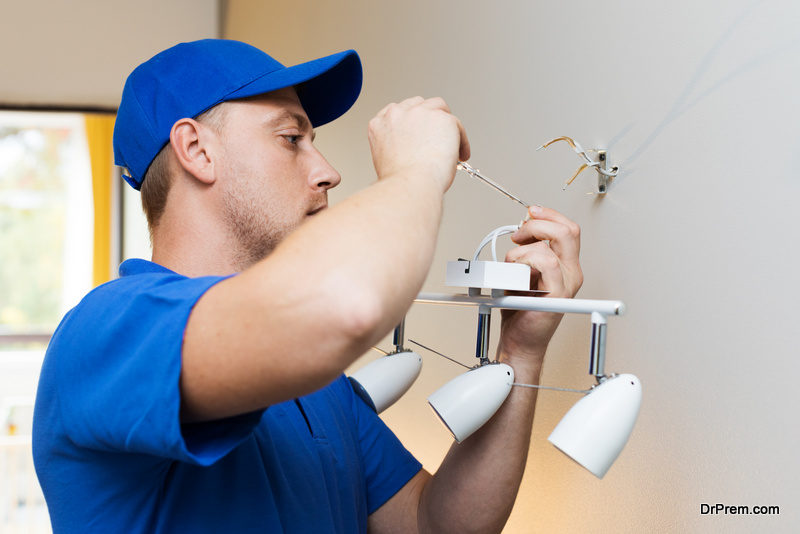 One important task you have to keep in mind is to string the electric cable through roof joists before attaching drywall to it. Electricity connection has to be there for lighting up the space well, as well as turning it into a functional space. If you can have a worktable inside the guest room, you can have a functional space for yourself when you do not have guests.
Adding a floor
If you are hosting guests in any room, or converting a storage space such as basement into a guest room, you have to ensure that it is comfortable and cozy. If the storage room or basement has concrete floors, then you have numerous options to add the finishing touch to it. The concrete floor can be treated to look aged or it can be treated to give it a shiny, industrial finish.
If you do not have the budget for treatments, you can go the traditional way and just lay down a carpet or have a faux wooden floor. What matters is that the floor should be finished to resemble and function as a bedroom floor does.
Add the bed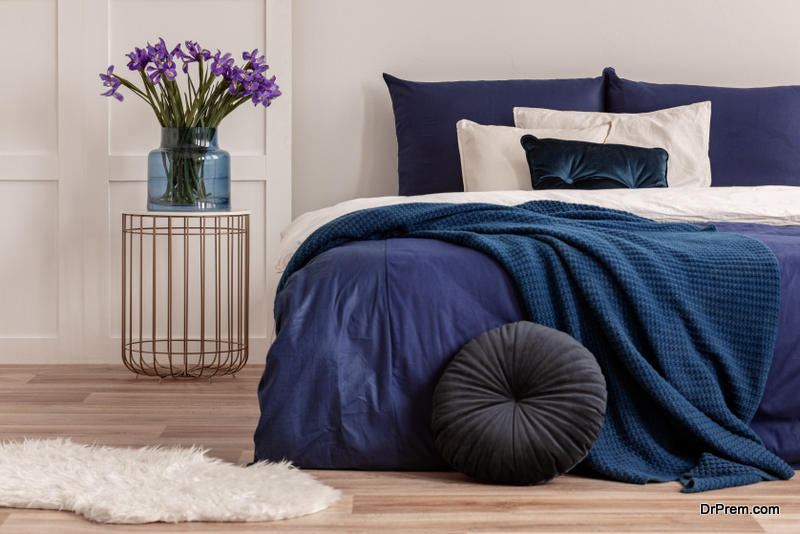 Once you have cleared the clutter, cleaned the room and added the finishing touches, you have to add a bed to the room to turn it into a convertible room, such as a guest room. It could be a simple arrangement such as a futon or air mattress that can be set up in a jiffy.
Another solution is adding a Murphy bed which can be tucked away when it is not used as guest room. When the Murphy bed is folded away neatly, you will have space for a desk or storage space for home or home office items. The nest solution could be a Murphy bed with inbuilt storage or foldable desk on one side.
You will require approx 6-7 feet space, for the cabinet where you store the bed as well as well as the space for the extended bed. If you do not have enough vertical space, then choose a foldable Murphy bed which opens up horizontally. Plan for enough room for your guest to walk around the bed, at least one side of it and the foot of Murphy bed. The cost of a twin size no-frills Murphy bed would be around one thousand dollars, plus installation cost. But the cost would go up to about 5000 dollars if you want a custom bed.
If you are converting the home library/ home office into a guest room, then add one loft bed. Choose a twin loft bed and place the shelving and desk under the bed. This kind of bed is only suitable for younger guests, as elderly visitors would find it hard to climb to the bed. If young kids are going to be staying, then the guest loft bed has to have a safety rail.
Decorating the room
Color scheme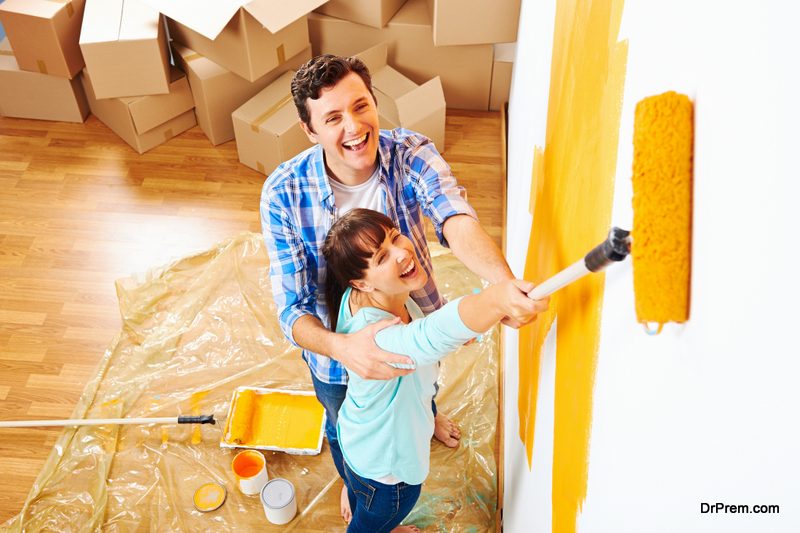 The color scheme should be a gender neutral color scheme for the multipurpose storage room, so that all your guests feel at home. So candy pink color and camouflage schemes are both out of the question.
The colors of your guest room have to be perfectly balanced between the feminine and masculine. Some suggestions for the colors are blue, or blue with white, pale yellow with white, or grey, black and white.
Add patterns and textures
To make the room even more gender neutral and inviting space, add patterns which are both feminine and masculine. Along with geometric patterns, there should be some feminine florals. For example, if you have chosen the color scheme of grey, black and white then you can place a black /grey area rug.
The bedding can have black and grey floral pattern. The curtains can be solid grey in color with a white sheer curtain to soften it. You can try the same idea with shades of blue and white which also looks incredibly beautiful and peaceful.
Accessories
While decorating a convertible room which is also a guest room, add accessories such as towels and geometric basket which is devoid of any kind of feminine or masculine patterns. Place neutral colored towels such as grey/white towels, small natural shower gels as well as shampoos.
If the space is used as a workspace for you, add a screen or wall mounted curtain in between the workspace and sleeping area to grant your guests some privacy.
Add a small nightstand near the side of the bed for guests to keep their things and for a reading lamp. There could be a phone too, an intercom or an extension which would be really convenient for guests as well as for you when you use the room for work. There has to be a power point near the bed to recharge their phone, laptop, e-reader and so on.
Make the guest room extra comfy with fluffy pillows, clean sheets and duvets, and warm lighting. There should be space in the drawer or closet for them to store their things. Your guests would certainly appreciate all the effort you have put into the converted guest room.