Time an exposure to sunlight can fade the upholstery of your furniture. Furniture which once was the glory of your living room looks old and faded now. Or else you might have bought furniture because you couldn't resist the style, but which clashes with your existing furniture.  Reupholstering your sofas and chairs is an expensive process and sometimes might cost you more than the furniture itself. But there are ways to revive your upholstery by other methods. Read on to get some ideas and tips which are cost effective and would transform your furniture back to its glory days:
 Fabric spray paint
There are fabric spray paints available in the market meant only for upholstery. This paint is considered soft to your touch, after you spray it on the upholstery. Available in a range of colors, you should be able to find a color suitable for your needs. The cost is approx $10 for each can which covers 17 sq feet. The total cost will depend on the size of your chair, sofa or couch. 
Automotive spray paint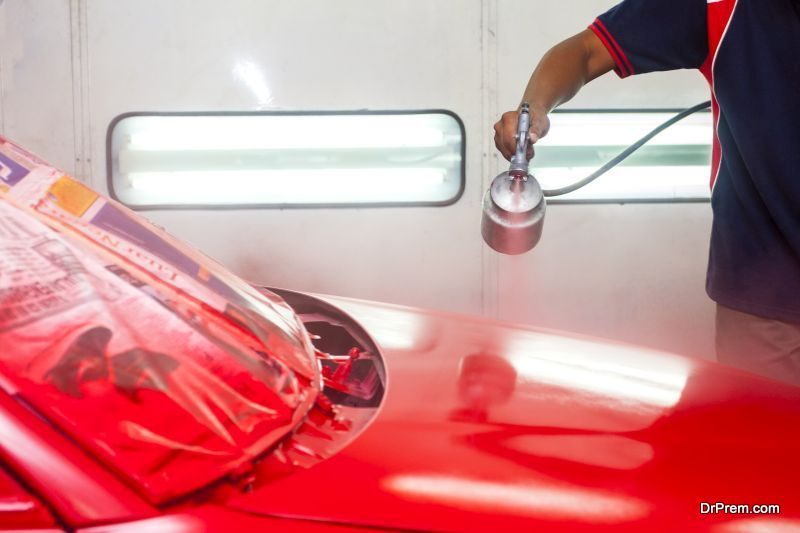 There are spray paints which are manufactured to revive the color of auto upholstery but which can also be sprayed on your sofa. You can pick up these sprays from any auto store and they usually come in a range of 10 colors. According to the directions, one can get the full benefit of the paint if the upholstery is at an angle of 70-95 degrees. It can dry a bit stiff, so be sure to test the paint on a small area before using. The cost is $8 per can which covers an area of 20 sq ft, applied evenly. Of course, the total cost will depend on the size of your sofa. 
House paint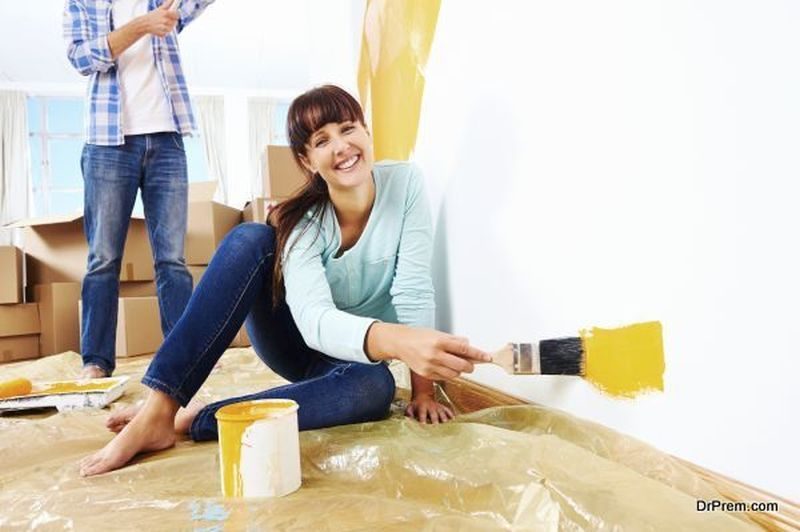 This is another easy and cost effective technique to paint your sofa. In this technique, you require acrylic or latex paint from any paint store and a textile medium which you can buy from any craft store. Combine the acrylic or latex paint with the textile medium which ensures that the paint would adhere to the sofa fabric. In this method, you have a huge range of color choice. With a foam brush, paint your sofa fabric, making sure to blend well the paint. You could use a hairdryer to set the paint using heat. The cost of the paint is 8 dollars for 1 quart, 20 dollars for the textile medium and approx $4 for the foam brushes.
Tips to paint your upholstery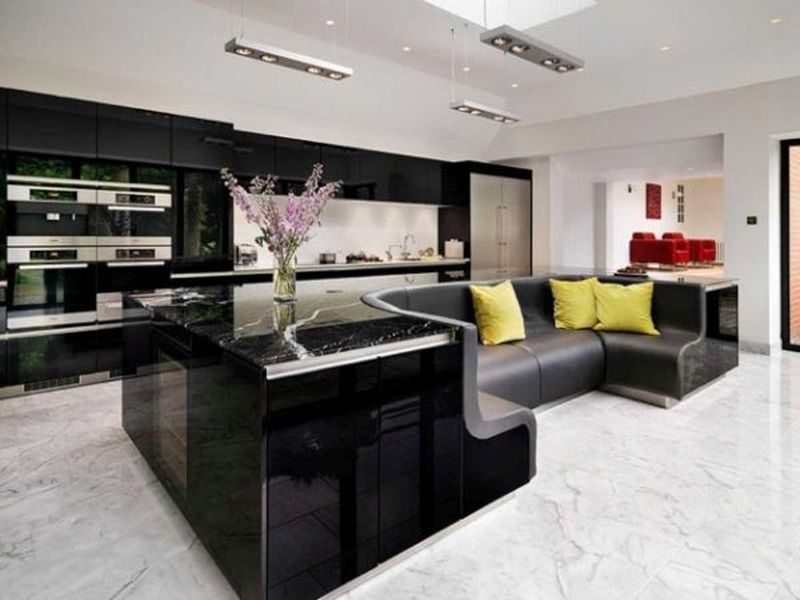 Before painting your sofa, you should keep in mind these few things:
Move your sofa to the basement, garage or covered porch to lower the risk of your other furniture or the walls and flooring, being sprayed on unintentionally. Choose a well-ventilated place so that the paint fumes are dissipated easily.
To get the best results, use dark colors on light fabric. And don't try to paint a black sofa in white!
Before painting your sofa, be sure to test the paint on a fabric which is close to the fabric of your sofa. 
Do not paint near a water heater or furnace.
Be sure to use paint which is non-toxic and not flammable.
Wash your hands thoroughly and immediately after you finish painting. While painting your upholstery, do not touch your face and eyes. If the paint or cleaner does get in your eyes, rinse your eyes immediately for at least 15 minutes. 
Wearing your nose and face mask and gloves, apply upholstery cleaner to the sofa fabric. Some cleaners need the cleaner to be scrubbed with dry or wet paper towels for it to be activated and others can dry without scrubbing. Check the instructions on the cleaner to know which is the correct application process. 
Place the cushions and cushion covers out of the way when you're painting the sofa, so that they are safe from splashes of paint. When painting the cushions and cushion covers, place them on plastic sheets or cardboard pieces, so that paint cannot soak into the flooring.
After spreading drop cloths and old towels, around and under the sofa, start painting. You can give your upholstery a new lease of life by painting it with a color and technique of your choice.