The way you dress your windows expresses your personal style. You can make a sophisticated interior design statement just by dressing the windows. Or leaving them uncovered if you live in an isolated area, or in wooded areas, then the windows become a frame for the stunning views outside.You can be creative and come up with new, innovative ideas to treat your windows. Or give a modern tweak to old ideas which looks really awesome. Check out these modern window treatment ideas to get inspired to create your own style:
 Screens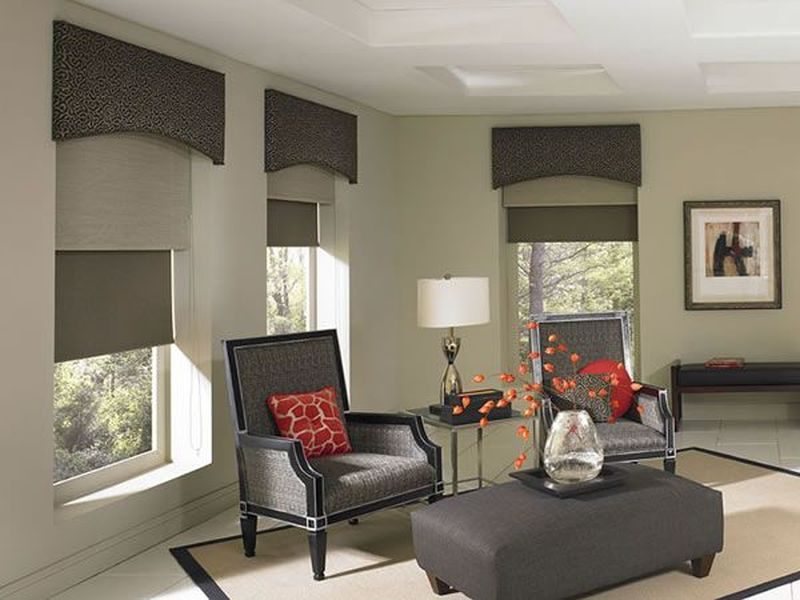 Metal screens which are laser-cut are a bold interior design statement, and some screens are retractable, which allows air to circulate on breezy days. Folding screens which are used to separate spaces inside rooms, can be used to cover the windows. Screens can be quite decorative or minimalistic and is a good alternative to permanent window dressing solutions.
Shutters and shades 
Window shades come in a new avatar these days, due to latest fabrics that can filter ultraviolet (UV) light. Many shades can be raised and lowered easily, or with the help of a remote. You can choose decorative patterns that match your décor or place branches in front of them for a one of a kind look.
Shutters having adjustable louvers usually come in solid panels, and you can paint these panels according to the color scheme of your room. 
Stained glass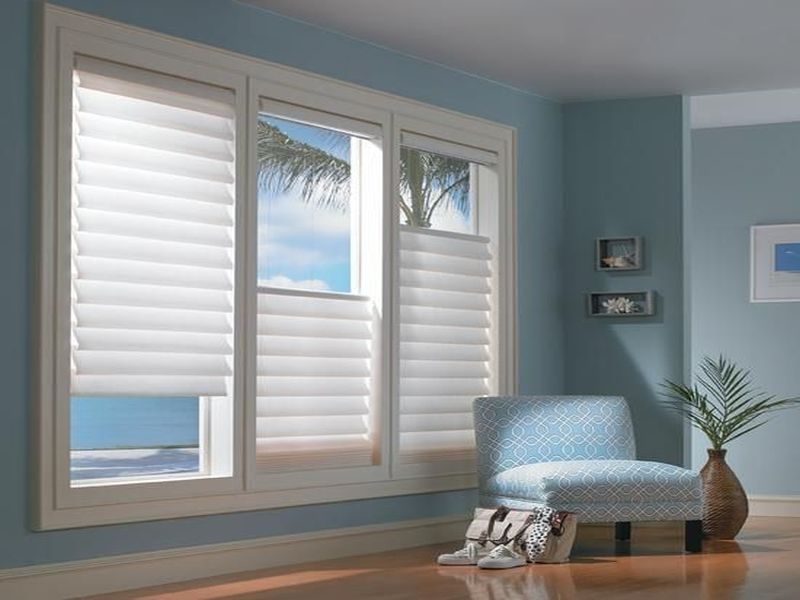 Stained glass windows look amazing and as they're available in simple or ornate styles, you can pick the style which suits your décor.
Frosted glass 
Frosted glass gives you privacy while keeping the view intact. You can obtain this look by etching, covering with semi-transparent paper or by spraying the glass. Frosted glass windows have the added advantage of protecting your artworks as direct sunlight cannot shine on them due to the frosting. Frosted glass windows are a good option for people allergic to pet hair and dust. 
Decorative adhesive films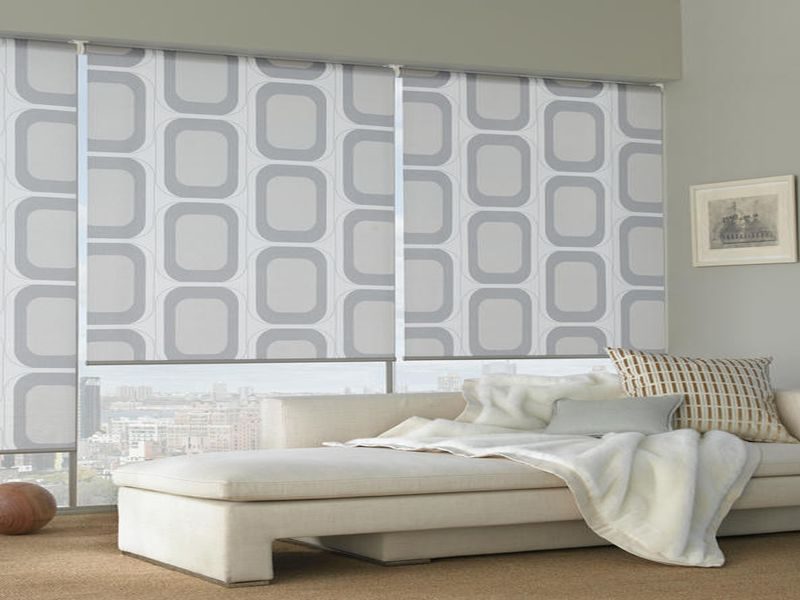 These films have innumerable options for you to choose from. You can go for fluorescent options, graphics or stained glass styles, and as they removable, you can change your window style whenever it gets a little stale, or you do a décor revamp.
Signs 
Give a whacky twist to your window style with funny and weird signs or get the fun element into the room with some funny and interesting quotes.Especially suited for game rooms, kid's rooms and the kitchen.
Artwork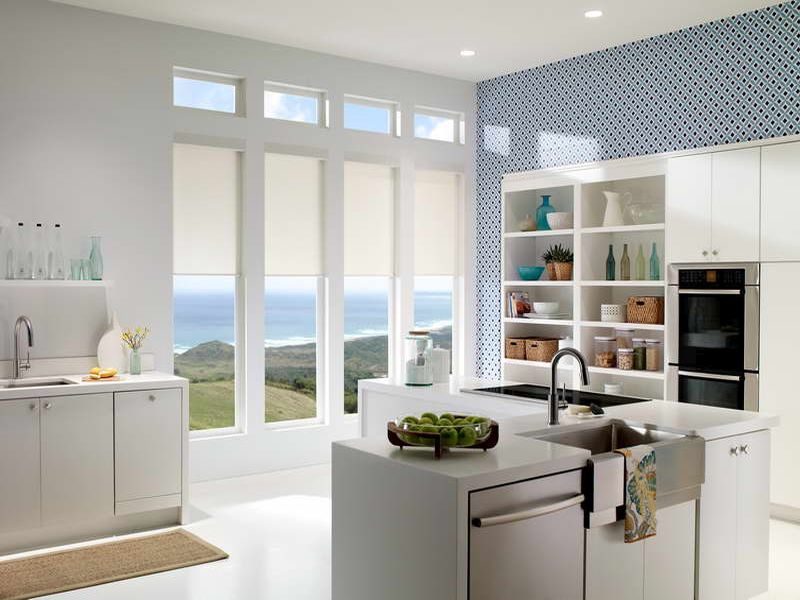 You can display artwork, yours, or another's as "window display". If you are an amateur artist or have a penchant for collecting art, you can display your artworks on the floor below the window by day, and put them up against the window by night, as a shield for your privacy at night. 
Maps and posters 
Posters and/or maps can be transformed into shades or mounted on to sturdy boards which can be moved, so that you can have sunlight during the day and privacy during the night. 
Roman shades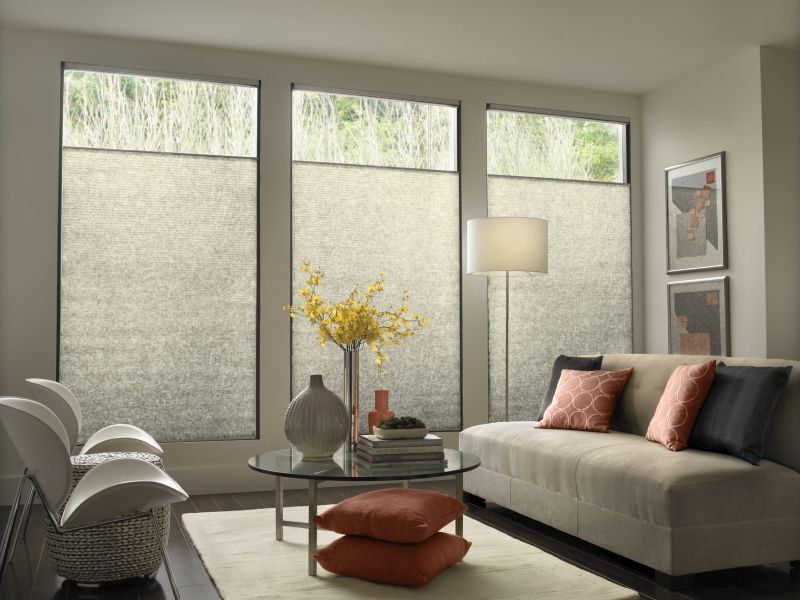 Woven wood and fabric roman shades look elegant and classy. Also, they are great for windows which have radiators beneath and adjacent walls are too close for drapes. Relaxed styles look much more elegant and you can use cordless or continuous loops to raise and lower the shades.
You can choose to inside or outside mount them, according to your preference or due to construction issues. Patterned, solids or whites with trim or bonding on the edges look great and add interest to the surrounding space. 
Valances
If you need to cover a window which needs treatment but does not need t be functional, such as a kitchen window, you can use roman valances. Valances look like roman shades but require much less fabric. 
Plants 
Some dense, tall plants outside your window can also give you privacy while making your garden look good. Plants kept inside filter the air and add beauty your home. 
Window treatments give a fresh new look to your home. Some old ideas can be revamped to give a modern twist and create interesting window treatment alternatives.