Renovating your bathroom can be little expensive but some wise choices can help you to enhance the beauty of your bathroom while staying within the budget. The design and décor scheme of the bathroom is something that you should choose with care. There are multiple ways to enhance the beauty of your bathroom and this includes furniture, color selection, flooring, and various other things. Here we have some interesting and cheap bathroom makeover ideas.
Sponge touch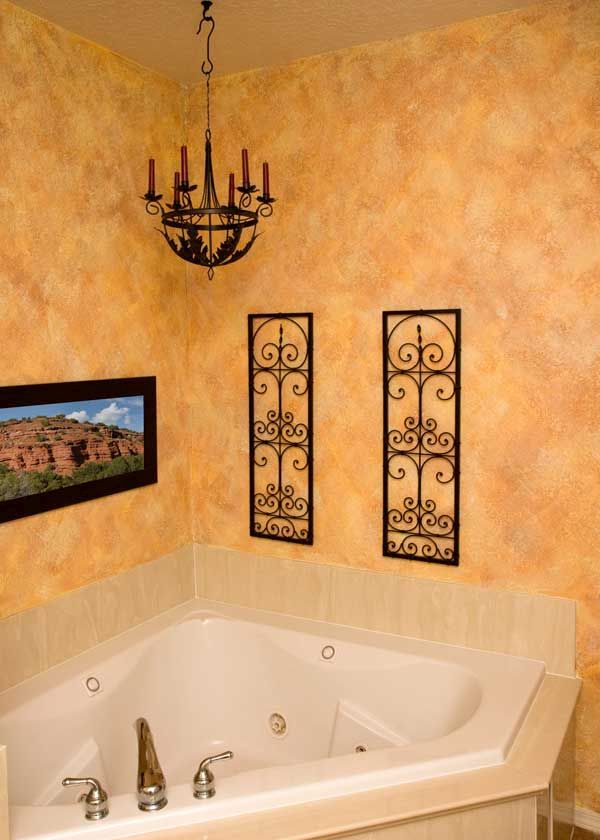 Sponge painting is a great way to add pop and texture to the walls of your bathroom. Sponge painting is one of the easiest painting patterns that even a new or inexperienced homeowner can manage on his/her own. Sponge touch is an inexpensive way to renovate your bathroom without any professional help. Renovating home with this amazing technique can be a smart way to have fun in weekends.
Vintage accessories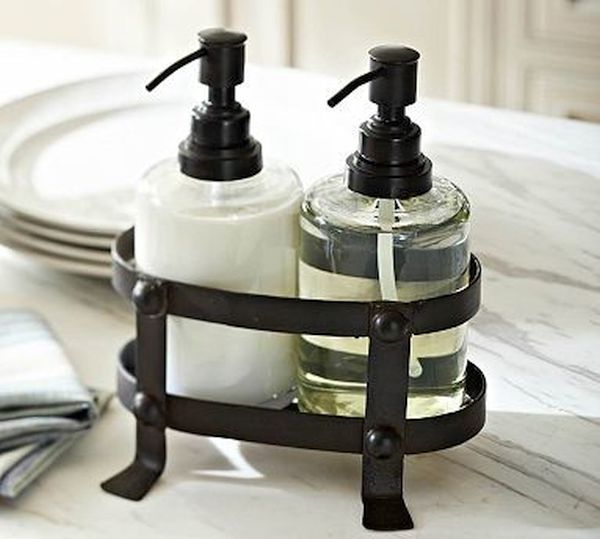 Vintage accessories can play an important role in enhancing the beauty of your bathroom and thus house. This inexpensive method can chance the entire face of your boring and dull bathroom. You can easily renovate your dull bathroom just by adding attractive vintage accessories to it. Vintage accessories do not mean that you have to spend too much on authentic vintage accessories, as you can convert your current bathroom accessories into vintage accessories. You can paint bathroom accessories into colors like silver and golden to make them look classy.
Wooden care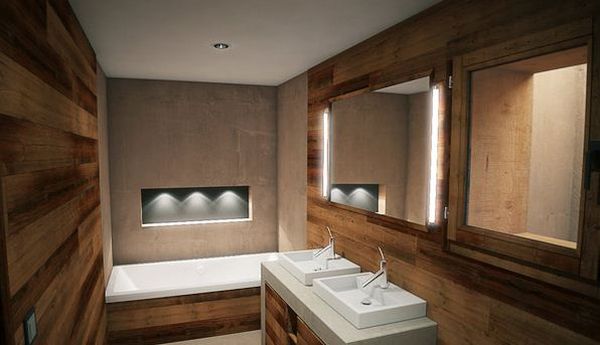 Going for entire wooden work can be very heavy on your pockets. Therefore, it would be better to cover on only few parts of the bathroom with wood. You can cover special corners of the bathroom with wood, as they can easily enhance the beauty of your bathroom to give it a new look. Adding wooden accessories to the bathroom can be a good choice to stay within the budget during renovation.
Consider shower area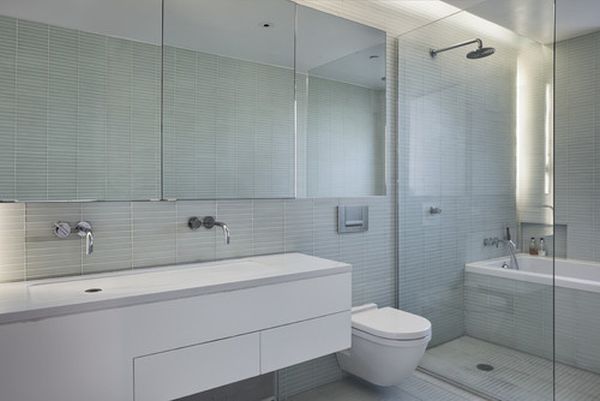 We generally forget the shower when renovating our bathroom. To ensure proper hygiene, it becomes important to make sure that you have a good shower drainage system. You can also change the shower head and curtain in order to add a new look to the bathroom. Apart from all these things, replacing the shower floor is one of the cheapest and the best way to make notable changes in your bathroom.
Rustic accent wall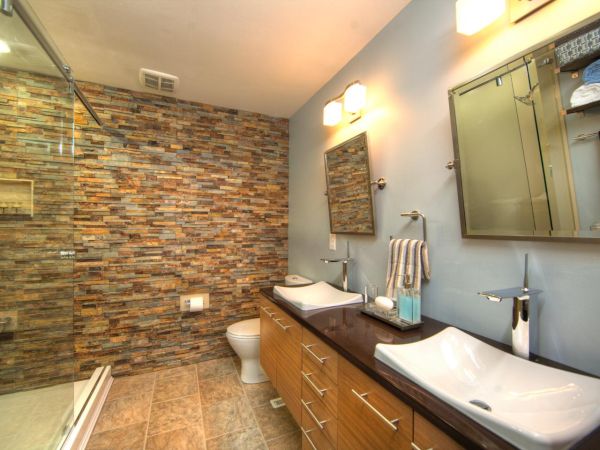 Rustic accent in the major wall of the bathroom is another creative idea to make special changes in your bathing space. The rustic accent wall offering a unique look is sufficient to enhance the beauty of your bathroom, as they go flawlessly with all types of bathroom interiors. You can choose different color patterns for the major wall of your bathroom.
Go white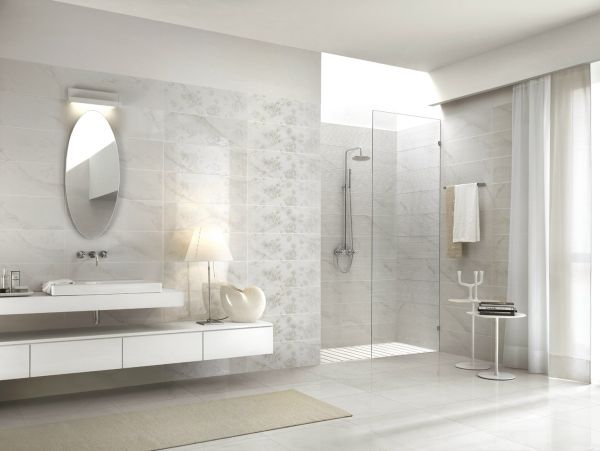 A white theme bathroom can be a great choice for modern bathing spaces, as white color signifies vitality, class, and peace. All white patterns add a harmonious look to the bathroom and help you to get a spa-like environment within the home. This is a smart way to make the bathroom look classy and beautiful without spending too much. White bathrooms can also create an illusion to have comparatively bigger bathrooms than they actually are and thus, can be a great choice for small apartments and bathrooms. You can also go for white velvet paint, instead of white tiles, to achieve a white stain-free look.
Bathroom renovation can be expensive and tricky. However, smart planning and creative ideas can help you to enhance the beauty of your bathroom without spending too much. You can achieve a classy looks even without making major changes in the bathroom.