Even without the intervention of an interior designer, you can make your kitchen look like million bucks and stay on top of trends. White kitchens are not just trendy but a classic choice. You do not need to break your bank for turning your kitchen white; just a few low cost changes will take care of it.
Go for a white kitchen only if you have bought a new home or remodeling your existing home's kitchen. All white can look boring, so include interesting details according to your taste and budget to make your white kitchen look more stunning and appealing.
Urban and ultra modern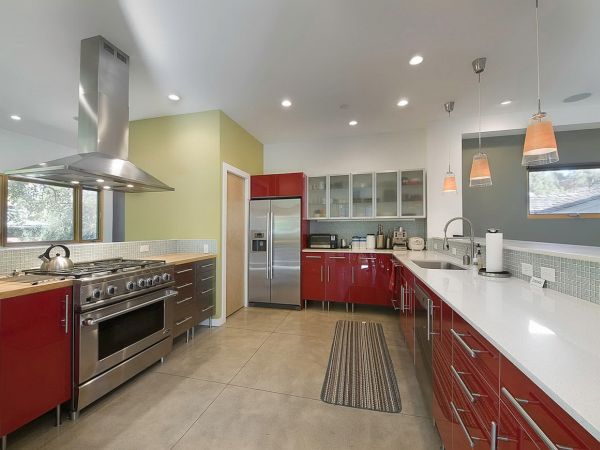 While decorating an urban kitchen the focus should be on functionality and convenience. Sleek and modern décor suits the modern couples very well and for that, modular kitchens are perfect. Get a white modular kitchen installed in your kitchen space and install a long kitchen table.
In most urban apartments, there is an acute shortage of space. The steel or white marble kitchen table can be the meeting ground for family members. You can also get some office work down sitting at this place. Wood flooring can offer the variety that eyes naturally seeks and adds more warmth to the décor. Buy a stylish and modern teardrop chandelier to hang above the dining zone.
White is good for both big and small spaces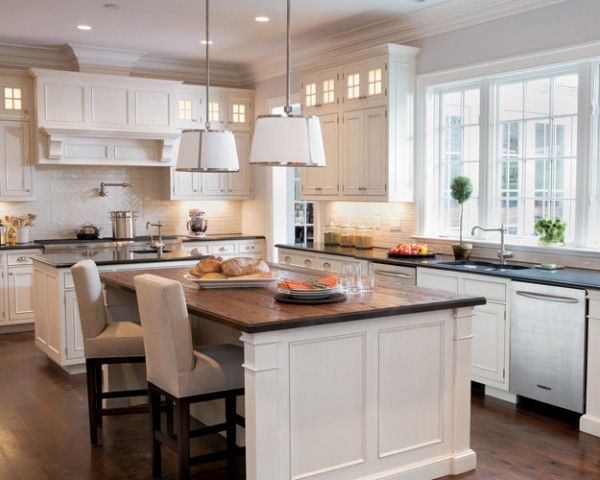 White has the strange power of making a small space look bigger and adds an unbelievable freshness to your décor. If your kitchen space is small and narrow, white will open it up and create the illusion of space. Use wall too wall mirror on the opposite wall of the open kitchen to make your entire living and dining space look bigger. To add some brightness use LED lights and keep small planters with green herbs on the windowsills.
Your very own tropical island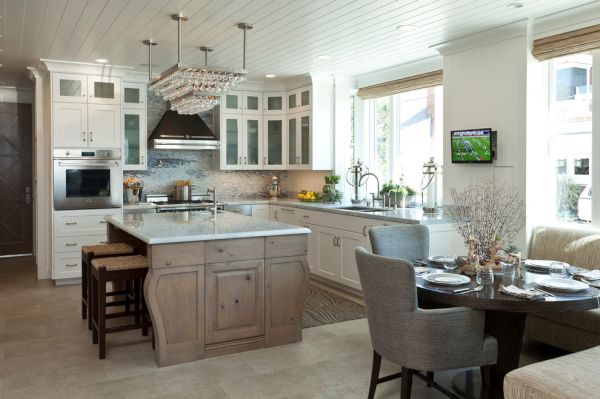 Freshness, vibrancy and liveliness are the attributes of a tropical décor. If you want to adapt a tropical theme for your kitchen then too white can be the hero. Let the open kitchen be all white, with white backsplash, walls, wall-cabinets but paint the kitchen island in a vibrant shade of green or turquoise for the tropical effect. For enhancing the effect, you can also paint the walls inside the cabinets in a lighter shade of green or turquoise. This is called echoing and it brings the look together.
Amalgamate vintage with modern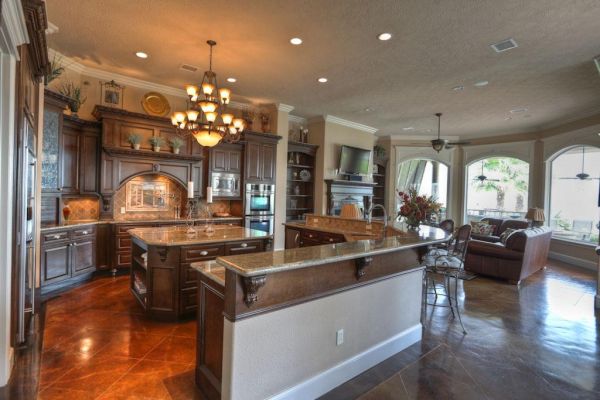 If you are fond of bygone days and crave for vintage things, then this look is perfect for your white kitchen. Use vintage wallpaper in a floral pattern that catches your fancy and keep the rest of the décor white. The wall cabinets, shelves and kitchen counter should be all white. White painted wood and marble would be good choice. The island of your kitchen can also match the wallpaper. For example, dark blue, orange and mint floral wallpaper will look great with a green and wood island.
Go bold with the backsplash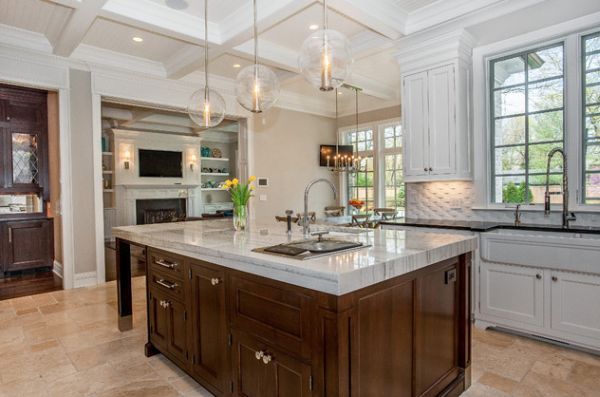 An all white kitchen looks even better with a colorful backsplash. To make your kitchen you can use an intricate black and white pattern for the backsplash. Wood beams on the white ceiling will give your kitchen more character. Use a simple yet eye catching chandelier just above a small black dining table with white chairs around it. This décor idea works well if your kitchen has some windows that open to greenery outside.
White kitchens are classic and sophisticated. You can create variety by playing with colors and décor items. Introduce complimenting colors but make sure that white stays the king of the theme.