Decorating a singlewide mobile home is a challenging task, especially when it is an old one demanding big time remodeling. However, here we have some ideas and suggestions that will make designing it simple and easy for you. Before embarking on to the suggestions, you first understand the concept of singlewide mobile homes.
What is singlewide mobile home?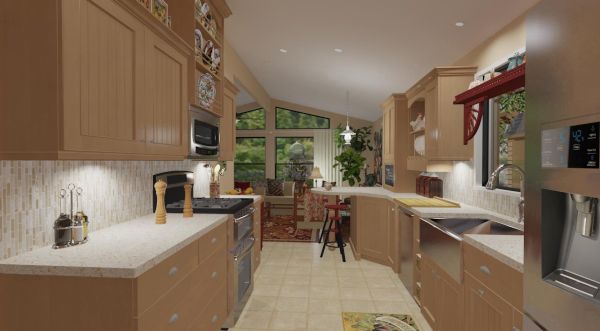 In the mobile home industry, you will often get to hear two terms – singlewide and doublewide homes. Both differ in their size, and some other factors such as their transportation and assembly. Singlewide homes are long and narrow, and doublewide homes are shorter and wider. While designing both the exterior and interior of a singlewide home, you must take into consideration its shape because that is what makes things look beautiful.
Singlewide mobile homes contain rooms and a long hallway, which calls for your precise designing abilities that will enable you to derive the maximum out of its unique shape. If you do not know the tactic to design such a house well, your singlewide home will be a boring and a dull structure. Here are some tips and suggestions that easily transform a boring singlewide mobile home into a happening and a highly functional mobile home:
Make a Plan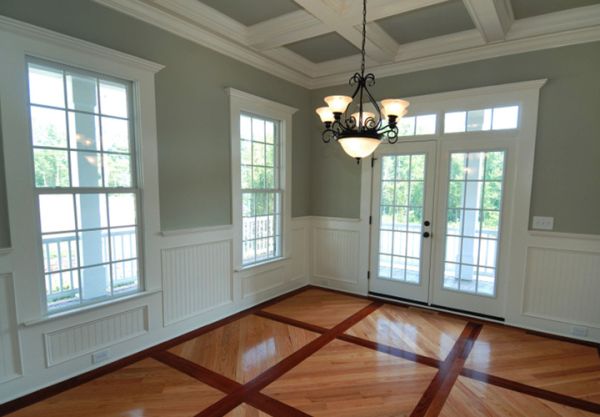 You are supposed to measure every room, kitchen, and bathroom so that you do not by mistake buy any product lesser or more than the quantity required. For this Home improvement help will actually help you in so many better ways understanding your needs and choices. The actual measurement would help you purchase paint and flooring that is ideal for the requirement. While choosing an interior décor style, know that any style looks well in such homes but the modern style looks the best.
Coming to the choice of paint and floor coverings, choose the ones that can give your home a warm and welcoming appearance, and can make it bright. Two types of flooring that are most widely used are the laminate or engineered hardwood flooring and the sheet vinyl flooring. Both have their advantages and disadvantages, as in the vinyl flooring are easy to clean but hard to install, whereas the laminate flooring is easy to clean and install as well.
Paint the singlewide mobile home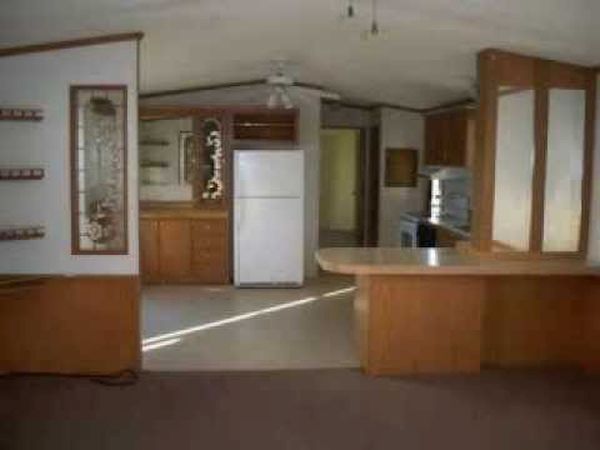 A common feature of old singlewide mobile homes is the wood paneling on the walls. It is a prominent feature but it has a big drawback, i.e. it makes the already small rooms appear even smaller and dark. Therefore, the main aim of painting your trailer home is to brighten it, as much as it does not appear dark and small from any angle.
For this, you will have to paint the paneling in a lighter tone, or you can use accent colors for alternate panel. Ensure your trailer home has big wide windows that let ample of natural light in. Hang light fabric curtains such as sheers on windows and doors.
Replacing the flooring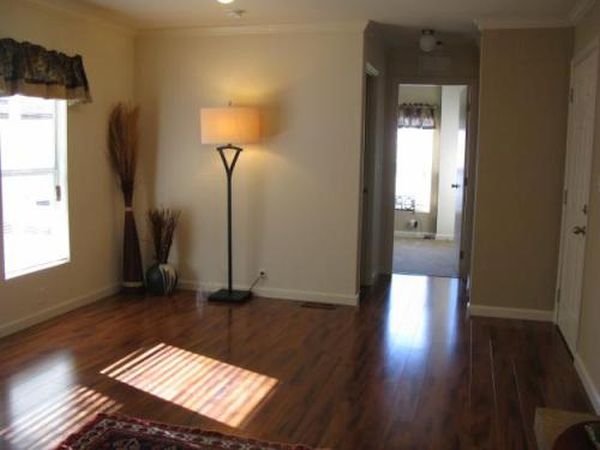 You certainly do not require those old carpets that no doubt are beautiful but a storehouse of dirt and filth as well. Get rid of them and install laminate or engineered hardwood flooring that looks great and is superb from the maintenance and durability's point of view. They are easy to install, easy to clean, and do not really show up any problem for years to come. If you are confused about the flooring options, check out this Ultimate Home Remodeling and Renovation Guide .
Landscape for your singlewide mobile home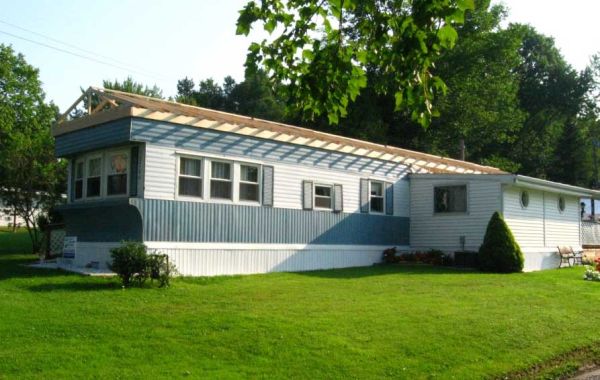 Landscaping plays an integral role to make your singlewide mobile home an attractive and interesting structure. Pay close attention to your lawn, as in it should have lovely colored plants and accessories that amp up the home's beauty.
To decorate your lawn, you can think of innumerable ways that can add such a beautiful feel to it, such as a small rock garden, hang earthen lamps and bird feeders, cane furniture or the one made from wood and logs, and so on.

Ideas for maintenance and decoration of your mobile home
Quite an affordable and a classy alternative for traditional homes is a mobile home. They are so versatile that you can place them anywhere and enjoy a peaceful life inside. You can design its small rooms as per your desire and convenience in a cost-effective way.
Decorating your singlewide mobile home
You can decorate your mobile home and make it look as stylish and classy as a conventional home does. Use modern chic materials to cover the outer surface of your home, such as vinyl or aluminum panels, wood or other modern material panels. To change the look altogether, modify the roof by giving it an ultra-modern appearance.
Pay attention to small details
Coming inside, you can go for wood paneling inside as well, and use of light color on dark woods would serve as a clever trick that will make small rooms appear bigger and brighter. Choose wood or laminate flooring or modern carpet tiles over carpeting. Lighting plays a very important role in making your small mobile home look larger, so invest in ceiling hugging lights rather than pendant lights.
Add that special touch
You can make your kitchen look extremely stylish by installing latest elegant and classy back splashes. Glass tiles would look superb in bathroom. As far as the furniture and accessories are concerned, you need to be minimalistic in your choice. Place furniture that is not huge but is functional, and invest on accessories you think are really worth it.
Choose the right kind of cabinates
Install cabinets that will help to keep your small cute mobile home clutter free. Buy cabinets that are light in weight and they fit in well with your home's theme. Besides theme, consider the color tone of the cabinets, as in it should be light so that it does not make rooms appear small.
Choosing the right colors and patterns
You need to be very careful while selecting colors and patterns, as they should be light. Lighter colors make a small space appear bigger. You can hand a big horizontal mirror on an empty wall, as it also helps creating an illusion of a bigger space.
Repair damages
Ensure you repair holes or any other sort of damage at the earliest so it does not cause further damage. Keep tape and caulk handy. Apply tape on the inside and cover outside with a caulk, go for a caulk color that matches outer color of your mobile home.
Maintaining a singlewide mobile home
All homes demand a great deal of maintenance so that they remain in good shape always, and mobile homes are no exception to this. However, the difference lies in the maintaining and repairing mobile homes. Here are some tips that can make it easier for you to maintain your mobile home:
Check the level
Level of a mobile home is a thing that usually creates issues, as in improper level brings in many problems in the house. For instance, the windows and doors do not close properly, when you walk around the floor makes a squeaky sound, or if you notice some cracks on walls or on ceiling, you must understand there is some problem with the level of your mobile home. You can purchase a DIY kit that enables user to check the level status and bring it back to normal, or take a professional help.
Consider the skirting
The skirting around a mobile home serves two great purposes – it saves the base of the house from any damage, and it enhances energy efficiency in home. Some friction or due to certain reasons holes start appearing on the skirting, which straightaway leaves a negative impact on the energy efficiency and the life of home.
Summery
Purchasing a mobile home is a wise decision, as it is a cost-effective way that serves same style, comfort, and style a conventional home does. Singlewide mobile homes are long and narrow, whose interior and exterior decoration both play an integral role to make it a wonderful structure.