You must have seen vintage marquee lights used on hoardings, as they are majorly used for advertising. A very few of you may know that those lights can serve as gorgeous home decoration items and are of integral importance for special festive décor. You can place them in almost every room and use them as a superb way to personalize your home décor. Here are some ways that show how easy and interesting it is to bring into use the stunning marquee lights for interior decoration.
Dining Room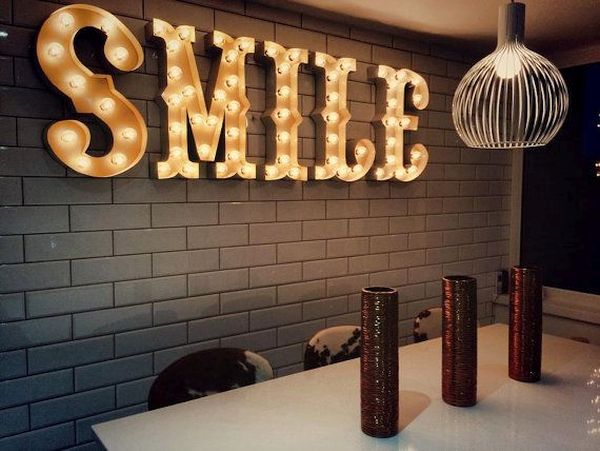 A dining room is a welcoming area filled with warmth, and a vintage marquee light can add up to this warmth. You can place a number of them or just one so that it becomes the sole focal point in the entire dining area. This one as you see is a beautiful idea; it reads 'TASTE' and it suits the dining theme.
You can choose from a variety of colors, pick the ones that goes well with the rest of the interior decoration elements. Place it over one of the cabinets in the dining room, or simply hang it on the wall. Likewise, you can think of numerous other ideas.
Bathroom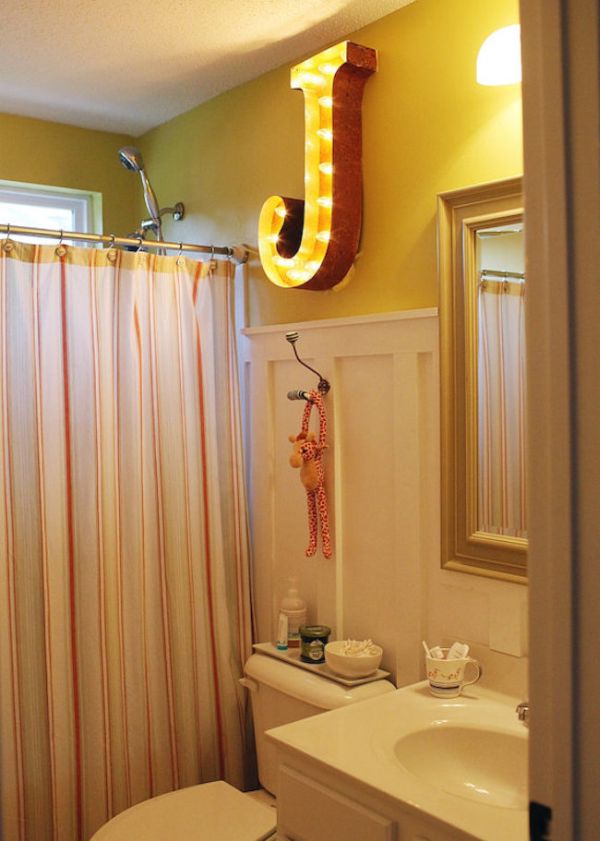 Every corner and space of your home requires light, so you can get a gorgeous vintage marquee light for your bathroom as well. Depending upon the size and the type of your bathroom, you can choose from a word or simply a standalone letter marquee light. Look up for words like 'BATH', or a shower shaped marquee sign for your bathroom.
Pet Corner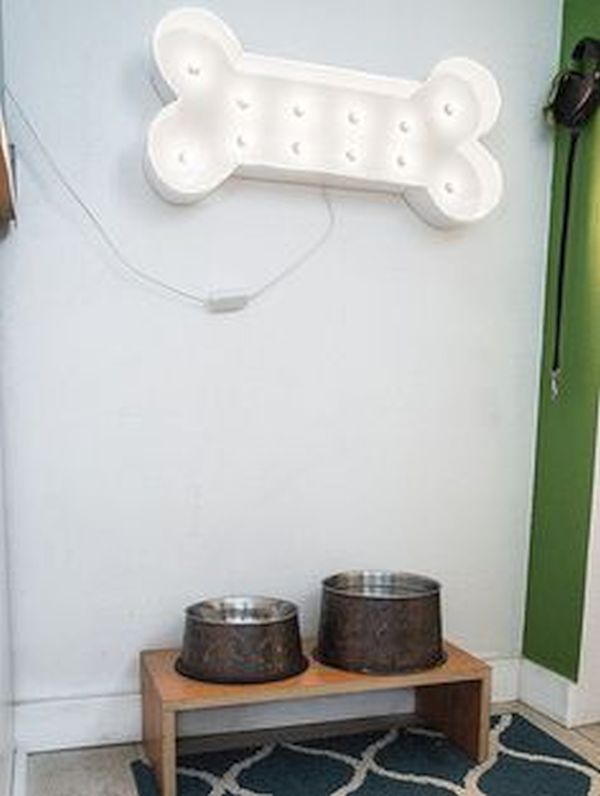 You are a pet parent and you understand what a pet corner in a home means. For those who you who don't, well it is a space where food and water bowls, and even a dog or a cat bet are kept inside a home. If you are decorating your entire home using sexy marquee lights then why leave the pet corner unattended. Here is a superb idea, you can hang a bone shaped marquee light just above the space you have assigned for food and water bowls. It looks lovely.
Kitchen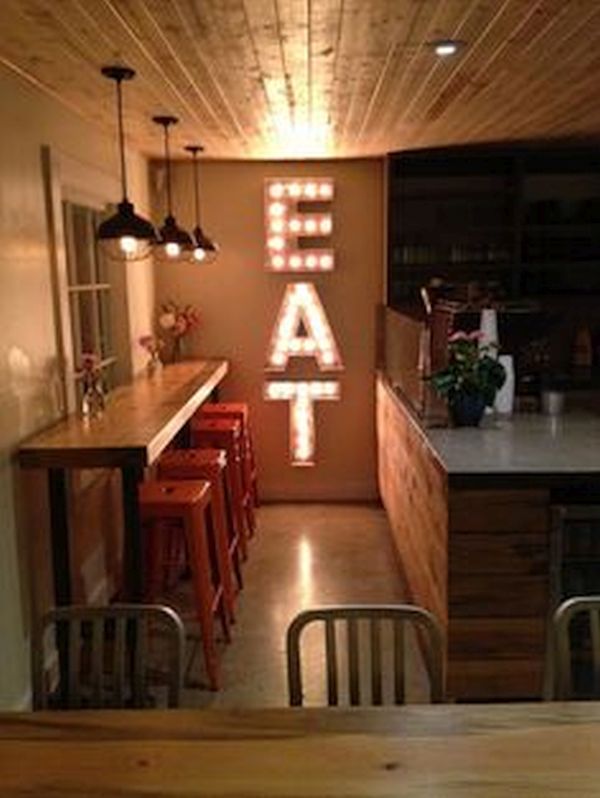 Kitchen is truly the heart of any home, so you got to make it special. Out of the numerous ways, one is to add some vintage marquee lights to your kitchen that will help add interest and charm to your kitchen. You can think of a number of words and standalone marquee letters to hang on the walls of your kitchen, EAT being one of the best.
Entrance Hall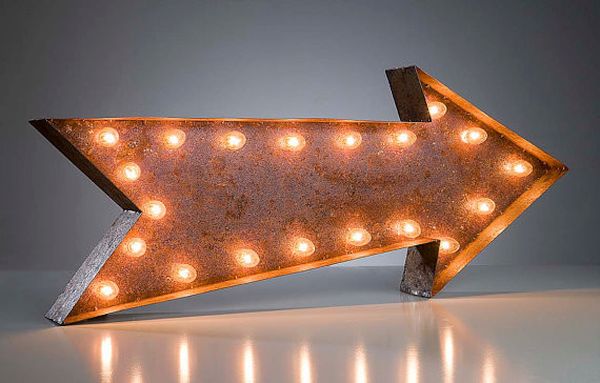 You like people to feel good as soon as they step into your entrance hall. You do a lot many things to make it welcoming and positive, so why not try the vintage marquee lights this time. Add the much coveted warmth and beauty to your foyer with this set of marquee lights that reads 'HELLO.'
Children's room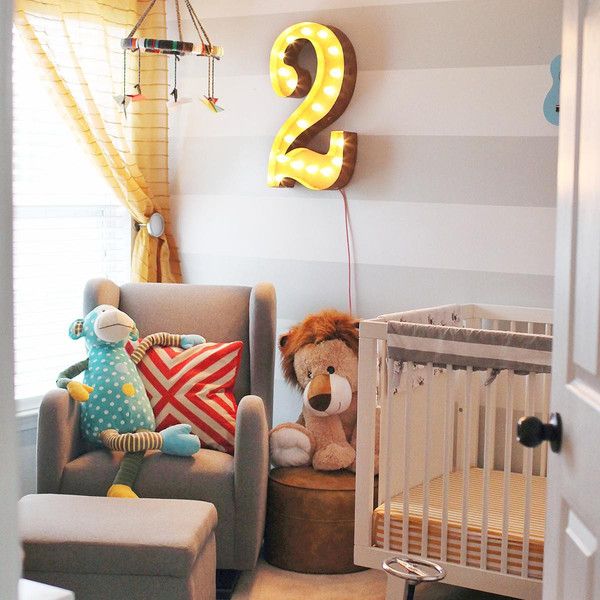 This one is super cool and you will love it if actually you feel something like this of your child. This marquee light reading 'ROCKSTAR' you can hang in your child's room to make them happy, and to amp up their room's décor.
Bedroom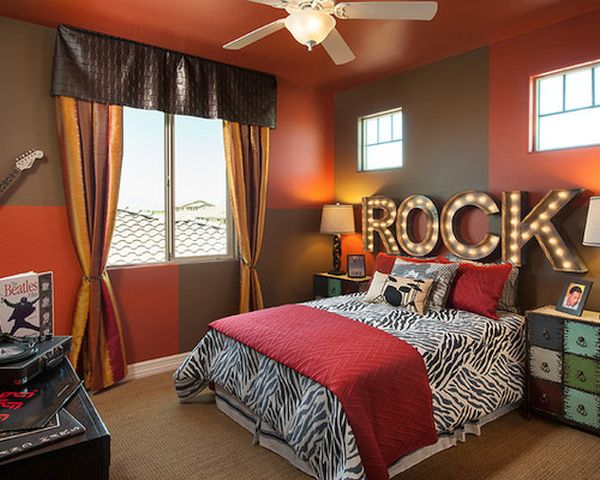 You are a newly married couple and love is in the air, so why not show it. Hang romantic marquee lights like 'LOVE', and a red heart shaped lights in the room. They will amp up the romantic fervor.
Nursery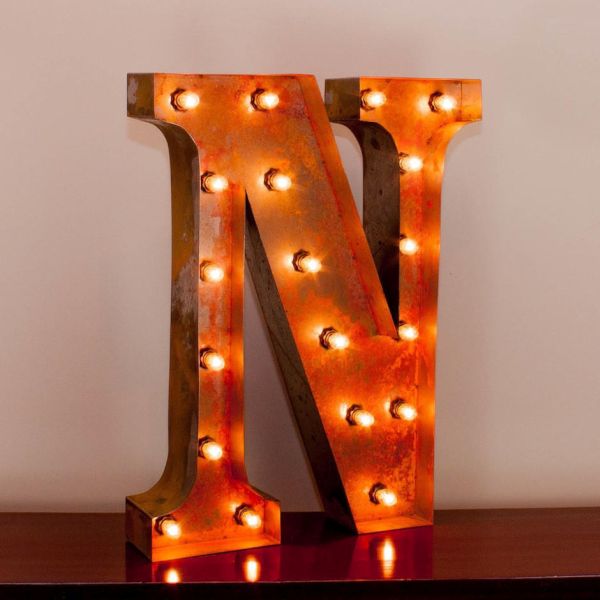 An extremely pleasant thing about the marquee lights is that you get them in a wide assortment of colors, shapes, sizes, patterns, and types. You can pick some light blue or pink colored lights depicting balloons, clouds, animals, and even alphabets for the adorable nursery in your home. Light colors we mentioned so that they do not affect your little one's eyes.
Vintage marquee lights serve as gorgeous interior decoration items in contemporary décor. Owing to the wide assortment of types available, you can pick at least one for every room in your home.