The Koob Shelving Unit is an artistic piece of furniture that strikes the perfect balance between aesthetic design and functionality. Designed by renowned Italian designer Giulio Iacchetti, the Koob Shelving Unit features a rather unique design that can be customized as per the needs and preferences of each individual.
Design Features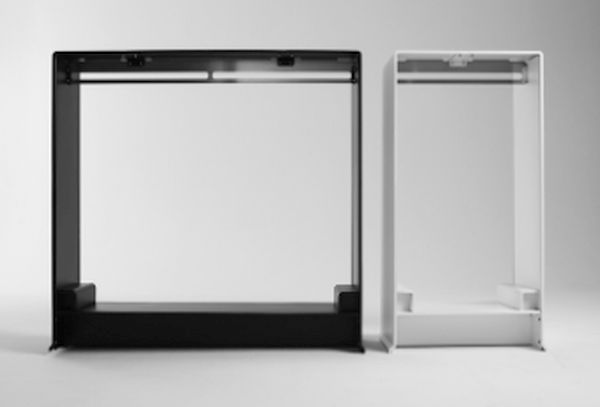 Koob debuted at the Milan Design Week back in 2012. The shelving unit is made of steel. The steel is in the form of a sheet that is separated into individual plate modules. The plate modules feature a unique design that allows them to be simply placed over each other aesthetically. This allows for multiple rows of these plates to be decked above one another in the simplest manner. However, the end result is a multi-tiered shelving unit that is as sturdy as it looks elegant.
Salient Highlights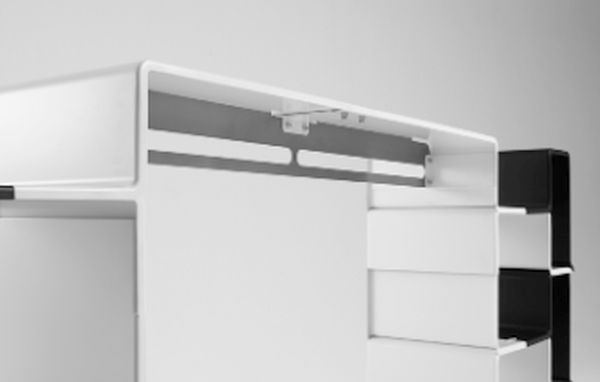 One of the main highlights of the Koob shelving unit is the ease of installation. The entire shelf can be easily set up or dismantled wherever needed with minimal tools and expertise. This makes the entire unit easily transportable as well. The individual steel plates can be easily transported from one place to another, thus making the Koob shelf extremely mobile. All one needs to do to move the shelf from one place to another is to dismantle the steel plates, move them to the designated space and then rearrange them in any manner as needed.
Another salient feature of the Koov Shelf happens to be its customization options. Since it is made of individual steel plates placed one above the other, the shelf can be customized according to need. It can be downsized for those small rooms while extended for bigger spaces like the living room or library. This feature makes the shelf the best option for homes, stores, workspaces and small offices.
Artistic Inspiration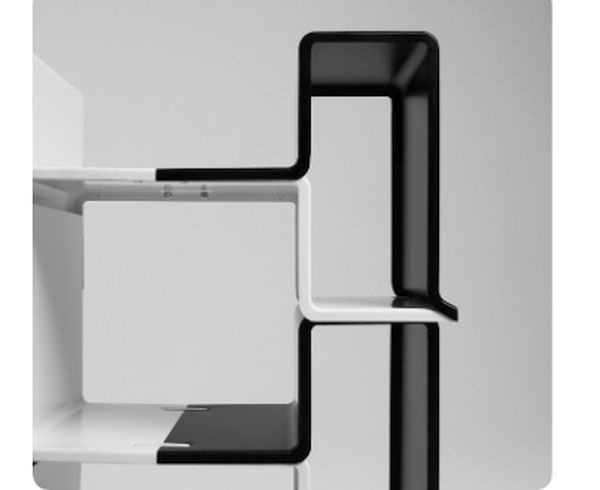 The Koob Shelving Unit is a perfect example of the artistic work designer Giulio Iacchetti is famous for. With over 13 years of experience in the field of industrial designing, Iacchetti is a renowned face in Italy and has performed several impressive didactic works for design schools and universities in and around the country.
The Koob Shelving Unit is a creative piece of furniture designed by Italian designer Giulio Iacchetti. It is a customizable shelving unit that can be changed to different shapes and sizes depending on user preferences. The flexibility of its design also makes the Koob Shelving Unit an easily transportable unit.
Source : Finckenhagen.No