Have a bland wall in your house which you are desperately trying to cover up with some interesting designs? Rather than spending a fortune on a custom paint job, consider decorating the wall with an interesting DIY wall décor project? Looking for ideas? Then here are some excellent ideas to help you get started.
Opt for colorful removable stickers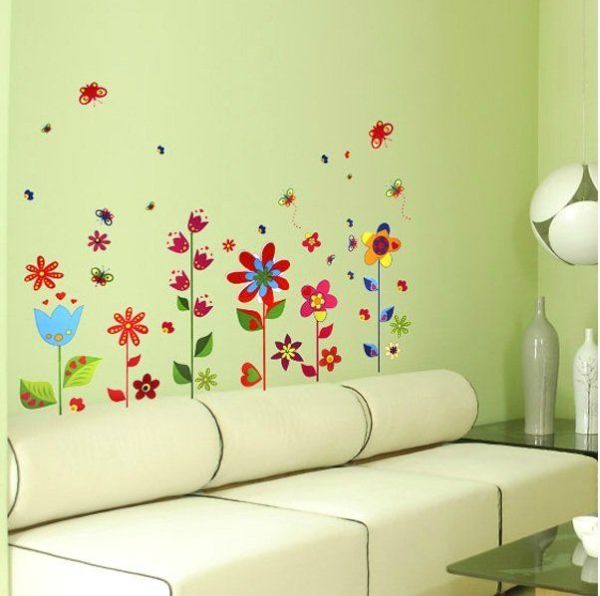 This is a great way to decorate a wall in the least troublesome manner possible. All you need to buy are some colorful wall stickers and paste them on the wall. You can opt for a number of small sized stickers or just one big sticker that will take up a large portion of the wall.
The great thing about decorating a wall with removable stickers is that you can easily remove an existing sticker at a later point of time in favor of another sticker or wall décor idea.
Fill the wall up with Photos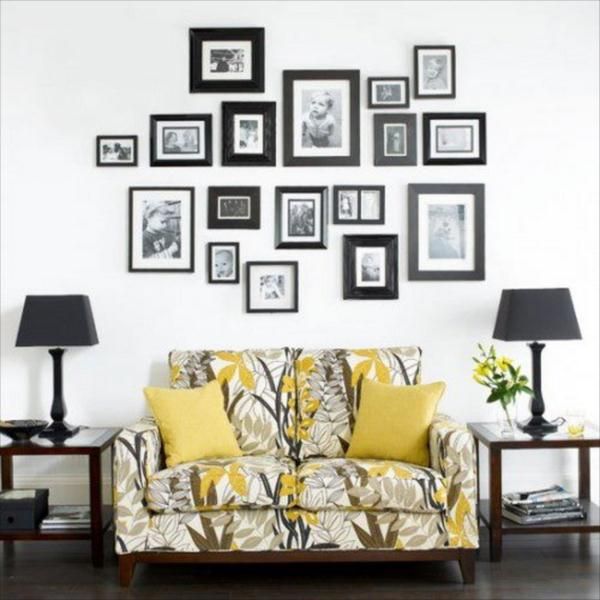 This is a classic wall décor idea that will surely pay off, especially if you tend to love taking photos and showing them off. A bland wall will act as the perfect backdrop for a canvas you can use to display your favorite photos.
You can adopt the classic framed approach or something more modernistic akin to a photo collage. Filling up a wall with photos helps decorate the latter while providing you with never ending doses of lovely memories.
Choose Photo Wallpaper over Wallpaper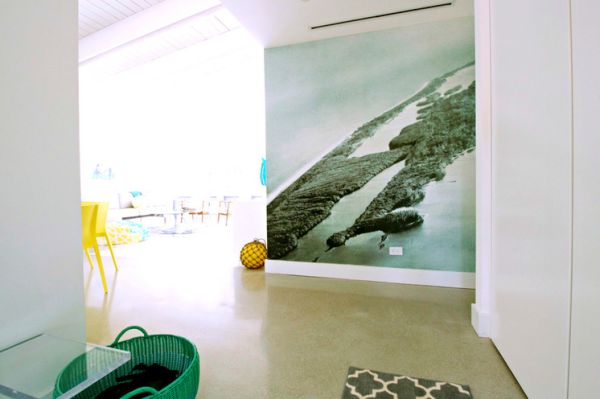 If you are not so floored by the idea of decorating a wall with classic wall paper, consider a better alternative, photo wallpaper. Photo wallpaper is where a photo is enlarged and transformed into wallpaper which you can then stick on the walls just like regular wallpaper. There are innumerable options to choose from when it comes to selecting the photo that needs to go on the wallpaper. Ensure that the photo you choose is intriguing as well as eye catching.
Go simple with Scotch Tape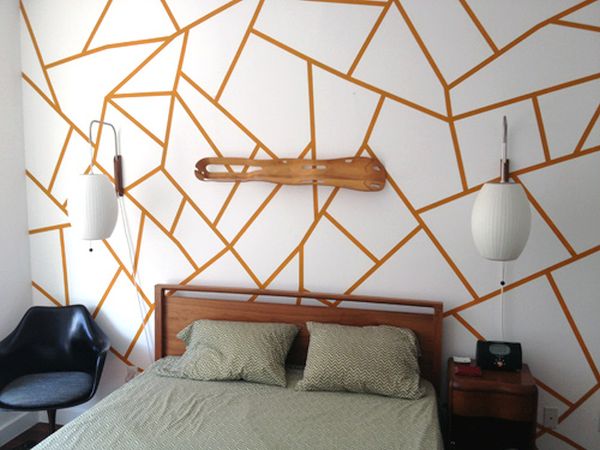 Here's another creative but very simple wall décor idea you can do by yourself in a jiffy. Get together rolls of scotch tape in different colors. Now simply choose to stick them in any pattern you like on the wall. Examples include a horizontal wall made of different colored scotch tape or a pyramid of colored scotch tape. You can also choose to display your favorite photos on the walls by simply framing them with the scotch tape on the wall.
Go rustic with wooden pallets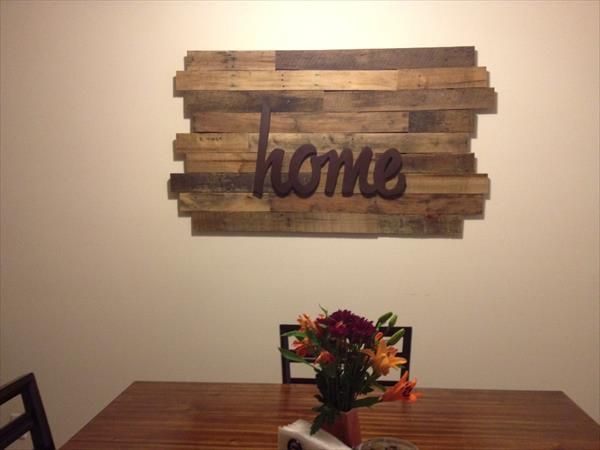 Have some old wooden pallets or planks lying around the house? Consider using simple DIY tips to transform them into beautiful wall décor items. For instance, you can paint a scenery on an old wooden board and hang it up on the wall.
Wooden planks can be arranged one over the other in a horizontal pattern to display pictures. Or better yet, you can cut the planks and pallets to make a range of interesting shapes, patterns and figures which will look astounding on the wall.
Opt for String Art
This DIY wall décor project requires a little bit of extra effort on your part. However, the end result will be well worth the time you put in. You will also need colored string and plenty of nails for this project. The work is simple though.
All you need to do is hammer the nails on a wooden board in any shape or pattern you want (you can also replicate letters). Now simply entwine the colored string over the nails in a haphazard pattern repeatedly until you get a classic string art effect. You can use the same colored string for a somber look or different colored strings for more chutzpah.
There is no need to worry about wasting money on decorating an empty wall in the house. With some simple pointers available in the form of DIY wall décor projects, you can transform any wall in your home into a personal art gallery of sorts.