Kitchen is an essential room in any house. Not just because it is the place to cook food, but it is the place where our day begins and ends. Hence, we should design kitchen in a way that there is enough of space for various activities and all the items are easily accessible too. However, with small kitchens, this is a difficult objective to achieve and hence, cooking inside such a place may turn out to be very frustrating. For those who frequently face these problems, here we are with some excellent storage and organization tips. Read on to explore various ways to make your kitchen more functional and productive.
Decide the equipment you use daily: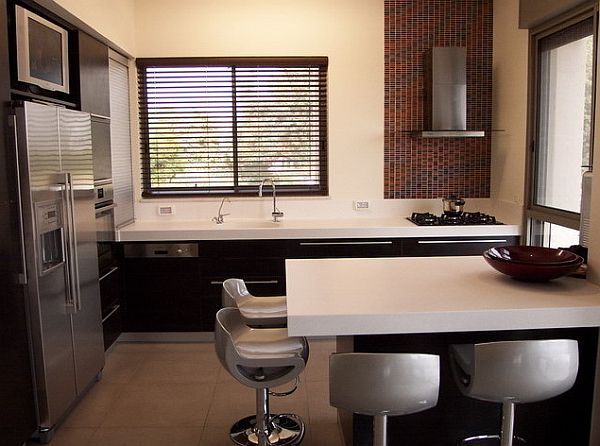 The first step towards a successful kitchen organization begins with choosing the tools that you require daily and others that you do not. Keep outside only the items of daily use and tuck others inside the cabinet. This saves a lot of counter and kitchen space for quick and easy cooking experience.
Install a Kitchen Island on Wheels: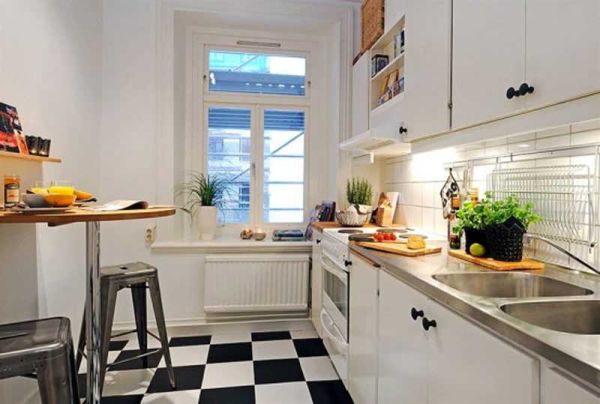 Kitchen island is of great importance without which it is impossible to imagine working inside a kitchen. For small kitchens, you should try a small size customized kitchen island that is just the size you require in your kitchen. You can attach wheels or casters to its base that makes it easy to move anywhere while cleaning or during a get together to allow you more working space. You can even add cabinets and drawers to tuck in your kitchen essentials.
Make use of the backside of cabinet doors: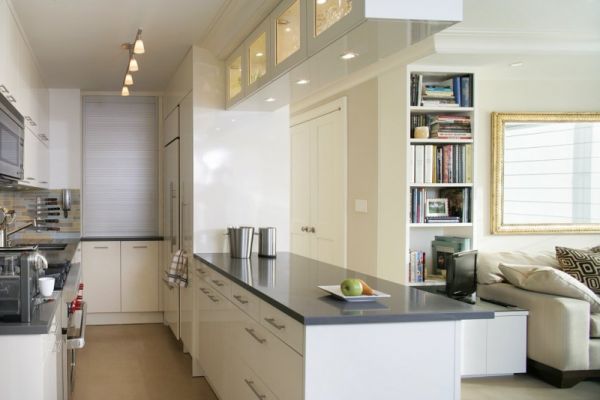 One of the places, which we often underestimate in terms of storage, is the backside of the cabinet doors. There are numerous storage solutions like good organizers that can be hanged to the doors of the cabinets and are excellent to store cleaning supplies like scrub pads, detergent cakes and liquid cleansers. To give a hi-tech appeal to your kitchen you can even make use of a magnetic spice rack to store your spices and find them easily when needed.
Use Magnetic knife rack: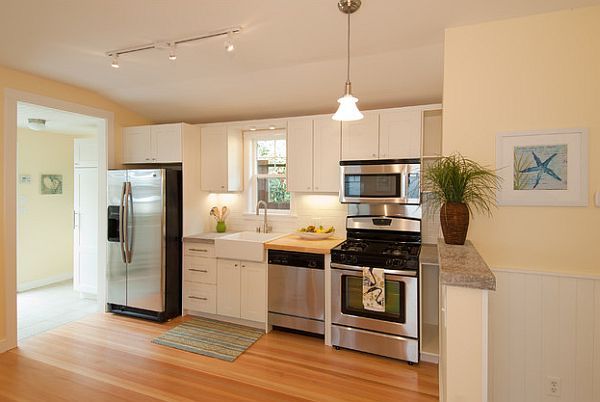 In a small kitchen, it becomes essential that you keep all the appliances at proper place and keep the kitchen clutter free. Often we find that knives and other kitchen essentials take up most of the counter space and as a result, work becomes tedious and irritating. The best way to maximize your counter space is to make use of a magnetic knife rack where you can store knives and avoid the need to go on searching them between other utensils.
Enhance the kitchen storage and appeal with drawers: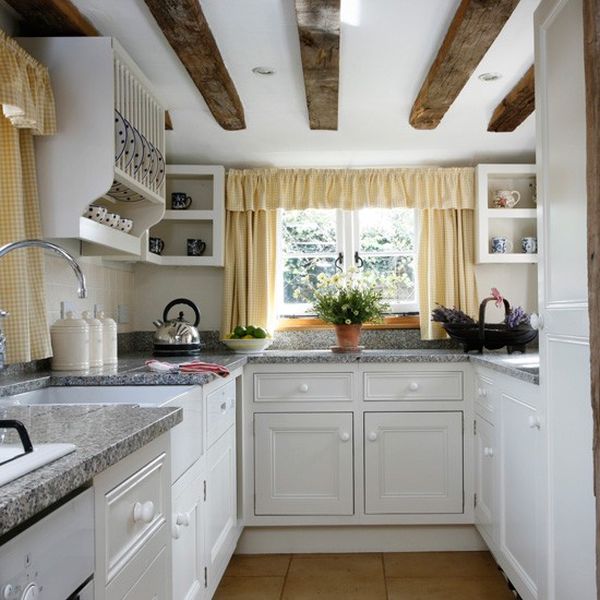 Drawers and shelves are useful to make the best use of space. You can use deep drawers to store heavy pots and pans, whereas metal shelves can be used to hang and display other culinary items. Mounting a pot rack over the cook top will have many benefits, as it will make objects easily accessible, cut down the counter mess and will save time required for cleaning the space.
Include a portable dishwasher: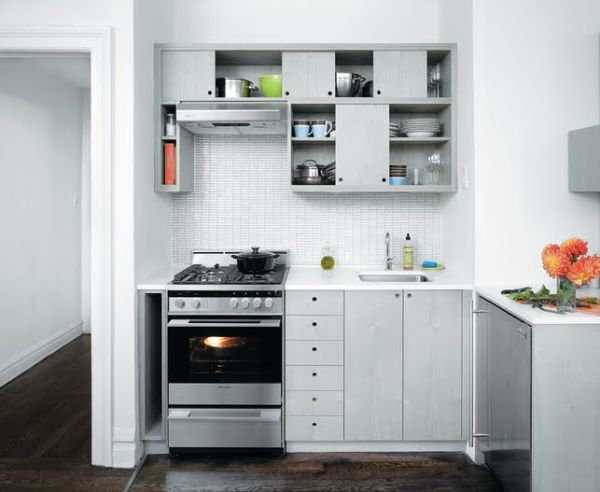 You can easily keep a portable dishwasher that comes with casters away when not in use, while you can also place it permanently near the kitchen counter to provide you with some extra counter space over its top.
Use trays to keep things in place: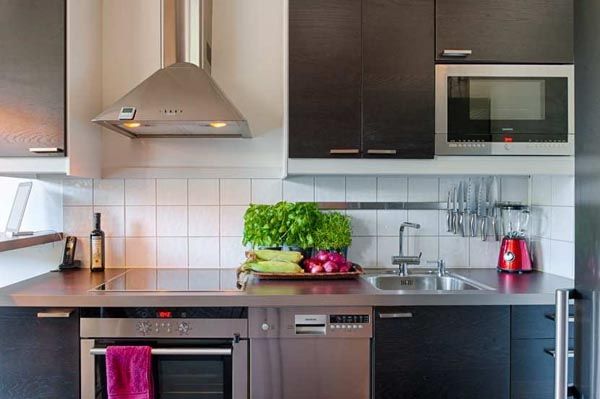 Trays can be of great use in keeping various items like tea making essentials or coffee ingredients at one place. This saves time wasted in going on searching things inside the kitchen.
Summary:
If you have a small kitchen, these simple yet practical and useful ideas will help you make the best use of your kitchen area and make it an organized and engaging space.