Introduction: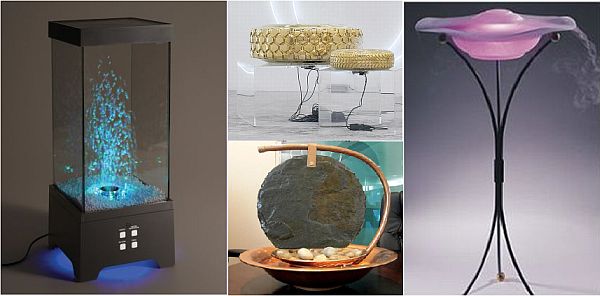 Fountains have always been one of the most popular decorative items of all times. These wonderful accessories are the ones which create the difference between an ordinary and an extraordinary drawing room. Some of the most attractive and appealing fountains are given here, just have a look at them, who knows that after seeing them even you want to have one for your home.
1. Foam Fountain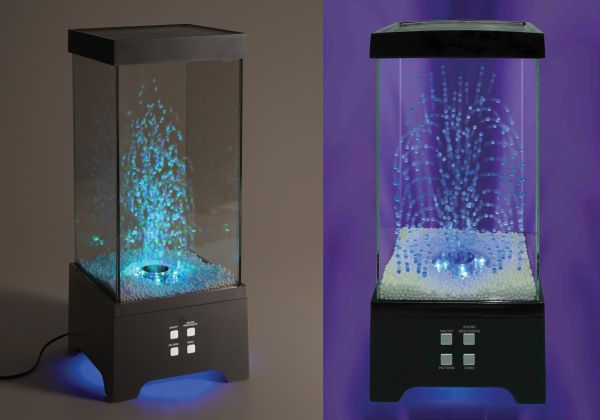 This foam fountain is quite innovative in comparison to the other contemporary fountains in the sense that instead of spraying water, it sprays small foam balls. And the optical illusion acts as the icing on the cake. In simple words, this fountain is a visual treat for your eyes. The lighted base and the seven different inbuilt visual effects create this optical illusion of the foam fountain. The jet of foam appears like dancing water because of the stunning visual effects surrounding the glass walls. You can even play your favorite music using the wireless functionality of this fountain and the fountain will dance to the beats.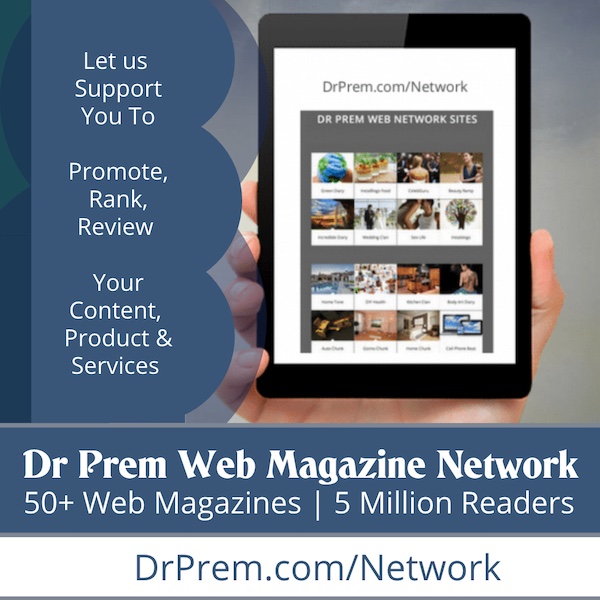 2. Gold Fountain LKW & PKW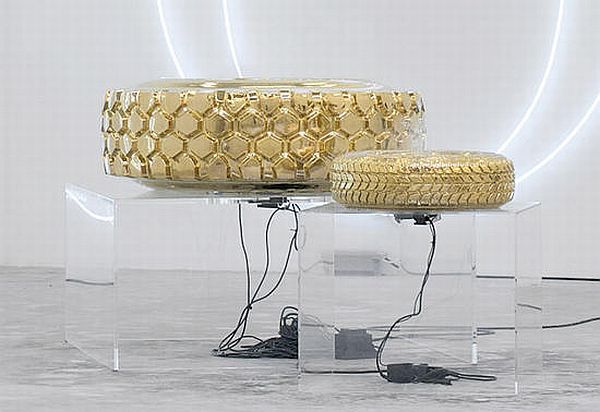 The Gold Fountain LKW & PKW by Sylvie Fleury is definitely for those who want to add an urber-luxuriousness to their garden or balcony. Only one word can be used to describe this wonderful accessory to decorate your outdoors, luxuriously glamorous. This awe-inspiring product looks equally well when placed either in your balcony or your garden, so the choice is totally yours. You must certainly take home this brilliant fountain for giving a refreshing and classy style to your garden.
3. Water View Table Fountain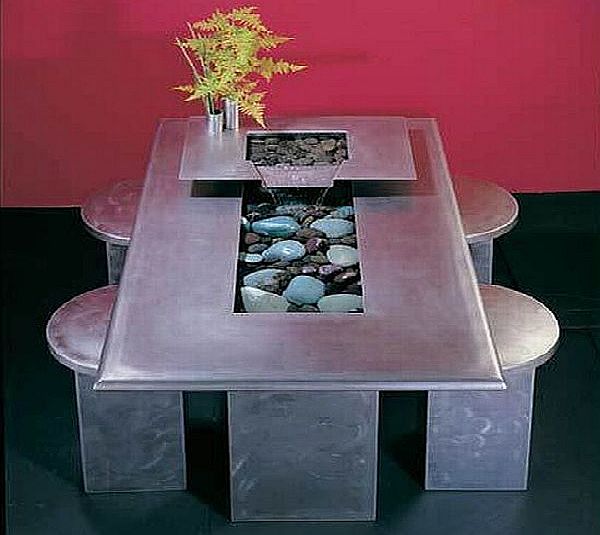 This fountain has been crafted in sturdy stainless steel. This is perhaps the most glorious example of modern design sensibilities that are being brought to life amidst romantic and traditional settings. Four delicately designed chairs make this fountain complete whereas the stylish table brings tranquility to any setting because of the wonderful water sound. Any ordinary room looks ultra-modern because of its clean lines and contemporary feel. This water view table fountain, while being within the comfort of your own home, provides you an illusion that you are practically sitting by a lovely mountain brook.
4. Ultrasonic Aromatherapy Fountain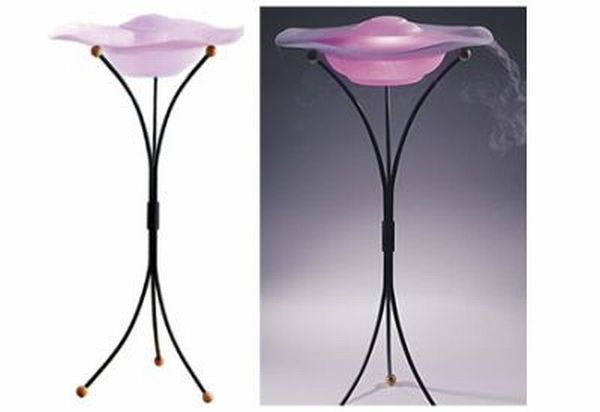 Everyone deserves their tensions to be taken out of their minds after those long stressful hours in the office and nothing could be better than your home as a stress busting place. However, simply reaching your home after those chaotic schedules does not implies that you'll be able to get that peaceful state of mind, you definitely need something more than that. But the usual stress busting therapies like spa are not practical for this situation as the workload, busy schedules and financial restraints pose a big problem. Aroma therapy is the answer to all these problems. This therapy works pretty seriously and uses fragrances of natural products to cure various ailments. And to help you out, we have here a free standing Ultrasonic Aromatherapy Fountain. Not only does this fountain help you in relieving from stress, but also acts as a wonderful accessory to decorate your drawing room.
5. Portland Sound Floor Fountain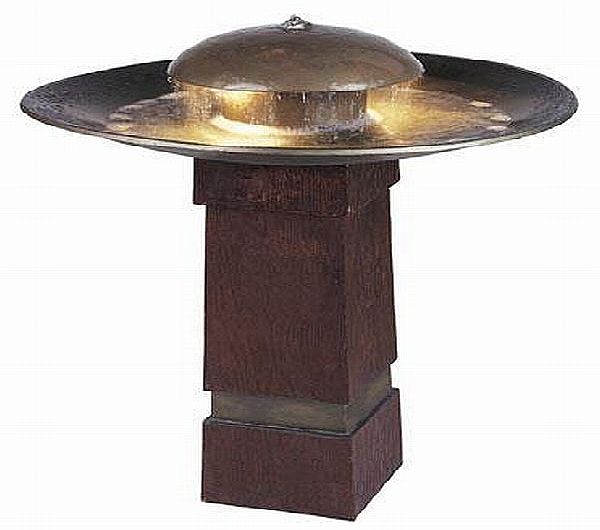 You must certainly have a look at the portland sound floor fountain if you admire the traditional garden fountains. This fountain features a circular fountain head and a pond below it. The fountain because of its circular shape looks quite appealing and beautiful in a central location or in a corner. The romantic ambiance given by it to your room cannot be explained in words, it can only be felt.
6. Moonshadow Large Desktop Fountain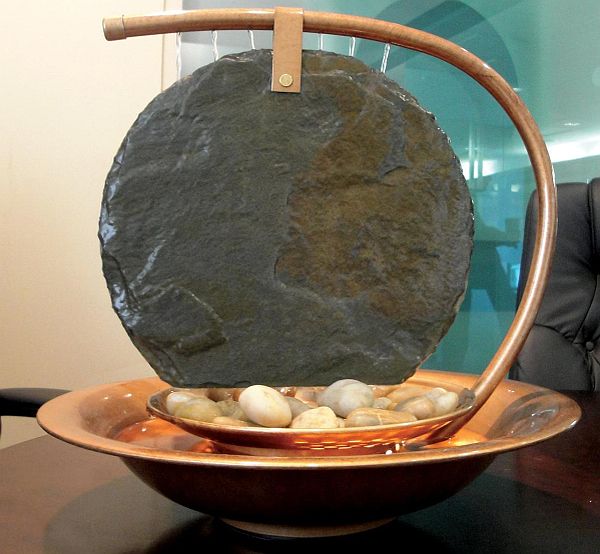 The Moonshadow Large Desktop Fountain definitely makes a great addition to any room because of its soothing sounds and stunning looks. Each piece of slate has its own unique qualities which makes this fountain quite different from the others. It comes complete with everything including the moonshadow bowl, variable speed pump, polished rocks, slate and halogen lights.
7. Gardenfall Fountain with Mirror Glass and Brushed Stainless Steel Frame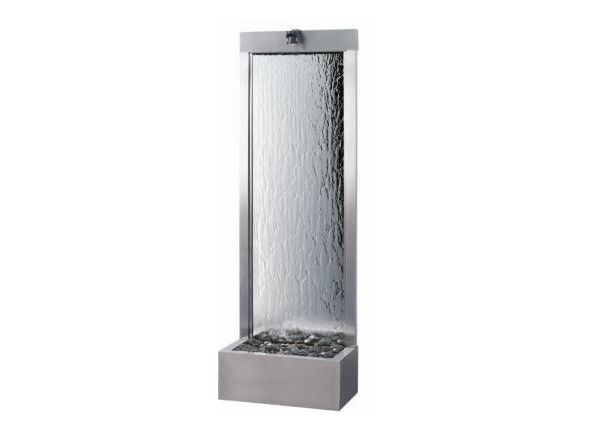 This scintillating water fountain features a high quality, brushed steel trim which supports and frames an elegant mirror face. This mirror face along with being sleek and durable is also very beautiful and so it acts as the perfect surface for cascading water. It gets illuminated in an elegant majesty by the halogen light attachment. And to enjoy enhanced aesthetic appeal, you can even add river pebbles to the basin.