When you have kids in the house, you are bound to have a variety of coloring accessories like paints, sketch pens or even crayons. Coloring with crayons is very interesting and fun; but; apart from that; there are other ways you can use crayons.
Save money by reusing your old crayons to make new ones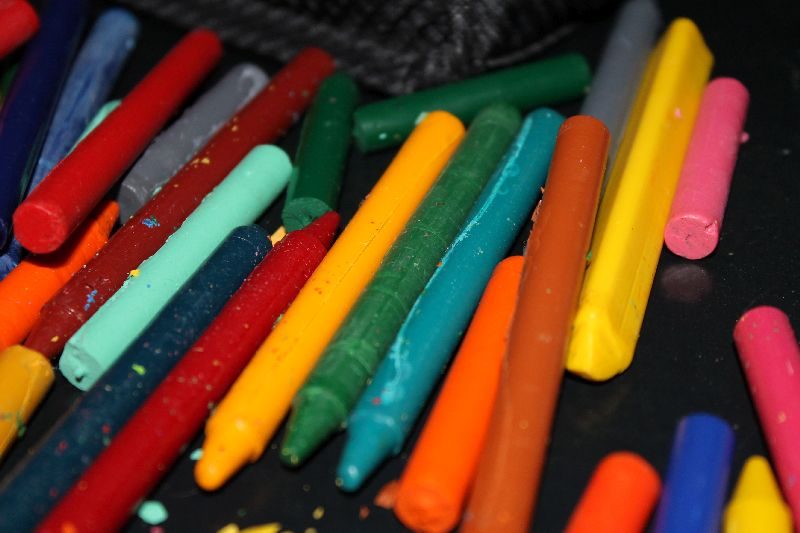 Instead of throwing your old crayons, you can always collect them and reuse them again. It does not necessarily mean that you can use it in a different way, instead, you can make your own crayons at home itself with the pieces that you have. This is a great way to save money, recycle, and reuse what you have.
Wall art made from crayon
Whether you want to use the entire piece or scrape it up, the choice is yours. You can be as creative as you want with this idea. A great way to teach kids to think out of the box, you can make different kinds of wall arts using crayons. There are different ways to do the wall art with crayons, they are as follows:
Using the entire stick
The first option is by using the crayon sticks the way they are. You can make a variety of things with them. All you need is a base (something thick to hold the weight), heavy-duty glue and differently sized crayon sticks. Just paste them in the form of the design that you want and your wall art is ready.
Wall art with crayon grates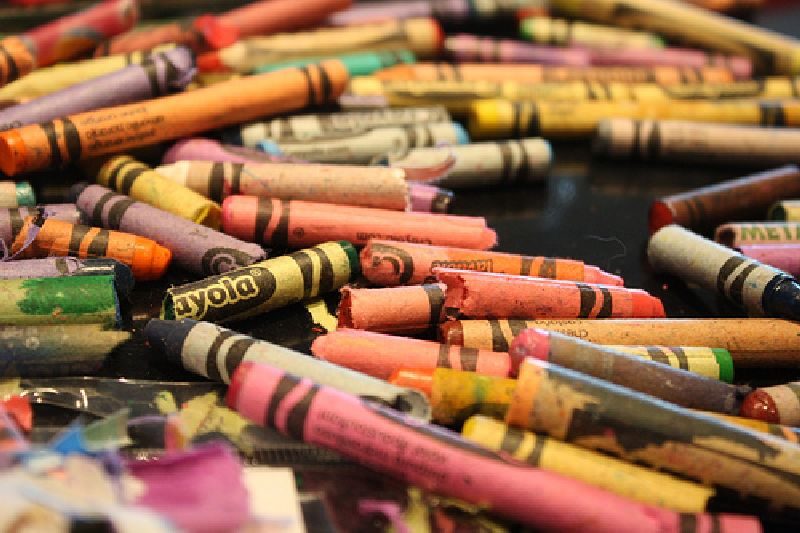 Another way to do the wall art is by grating the crayon with a handheld coconut grater. You can either do it directly on the design or aside or sprinkle them the way you want to. Then you need to take a sheet of butter place and place it over the grated crayon. Finally, melt it using the iron by gently pressing the sheet. Your wall art is ready.
By sharpening them
You can also create some amazing wall art by sharpening the crayons. You would have to be a little careful on this front because there are chances it can break. Even while sticking the shavings, do it very slowly.
Making multi-colored donuts or fun shapes
Another way to reuse your old crayons is making various shapes out of them. For this, all you need are the remains of different colored crayons. For the start, you can do it one by one until you get the hang of it. This will take a little longer, but once you get the hang of it, you will then be able to combine them together.
Procedure
Melt each of them separately until they are in a proper liquid form, then take the molds and slowly pour the melted crayons one by one. After you have poured all the liquid; let that cool in the fridge.
Making candles out of old crayons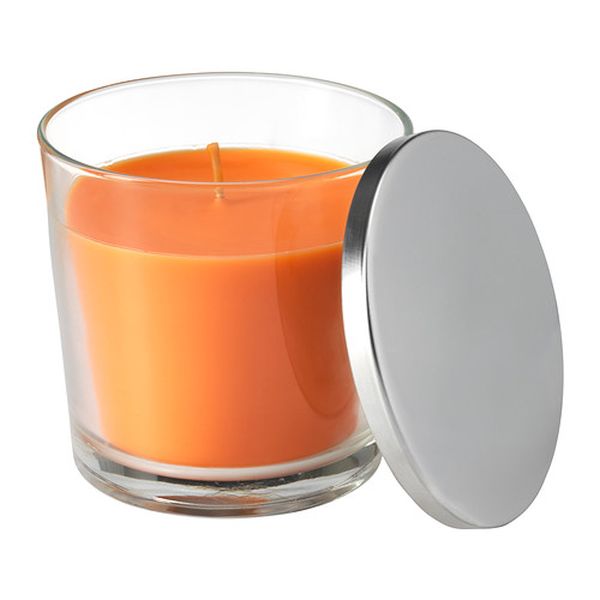 This is one of the easiest and useful ways to reuse your old crayons. There are so many DIY ideas to make different kinds of candles with old crayons. You can also choose to make scented ones by using any type of essential oil. For this, you can use candle molds, mason jars or even silicon cupcake molds. All you need is a few old crayons, Candlewick, candle molds or any container to pour the melted crayons.
Converting your old plain t-shirt into a fashionable one
If you have too many old and plain t-shirts, you can give it a new look by making your own printed designs on it. In this idea, you would need to take two cardboard pieces (both of the same shape), a sheet of butter paper (the same or similar size), crayon shavings and an iron.
Procedure
First, you need to place one cardboard sheet in-between the top/back portion of your t-shirt. Then using stencils or a paper cutting, make different outlines of the design you want and place it on that. Sprinkle the crayon shavings over the design making sure you do not miss out the boundary. After that place, the butter paper on top of it and press the iron gently. Once done, Take out the butter paper and your new designer t-shirt is ready.