There are endless ideas on how you and decorate a small sized balcony. Just because you have a small space does not mean that you cannot decorate it to make it look beautiful. All you need is a creative mind and a few ideas to help you out.
Different kinds of seating arrangements you can use for your balcony.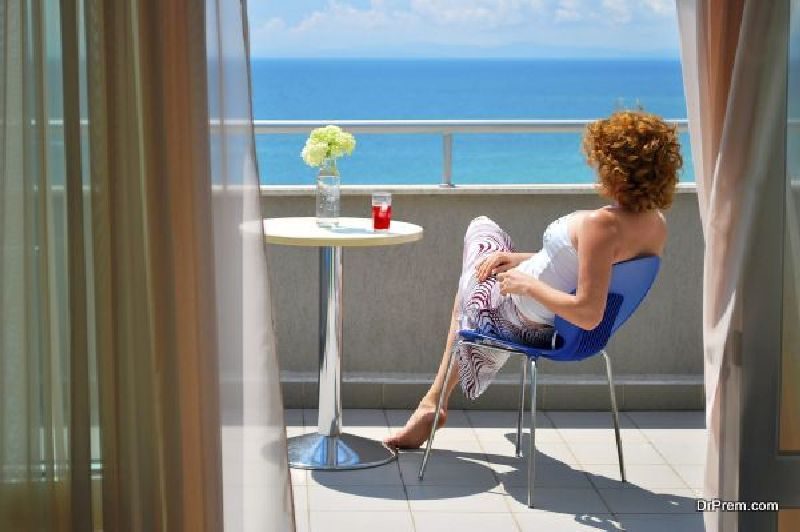 There are times when you want to sit down and relax while sitting on a cup of coffee. This moment can become more special if you enjoy it out or. It does not matter if you are living in an apartment; you can still enjoy the outdoors and the beautiful view from your house by sitting in the balcony.
Wooden chair with a small side table
The most economical option, there are different sizes, designs, and types of wooden chairs. You can consider placing a small wooden chair and side table in one corner of your balcony. You can also decorate this area with some flowerpots. This will help you to unwind from the day's stress and tension.
Placing a bean bag will also help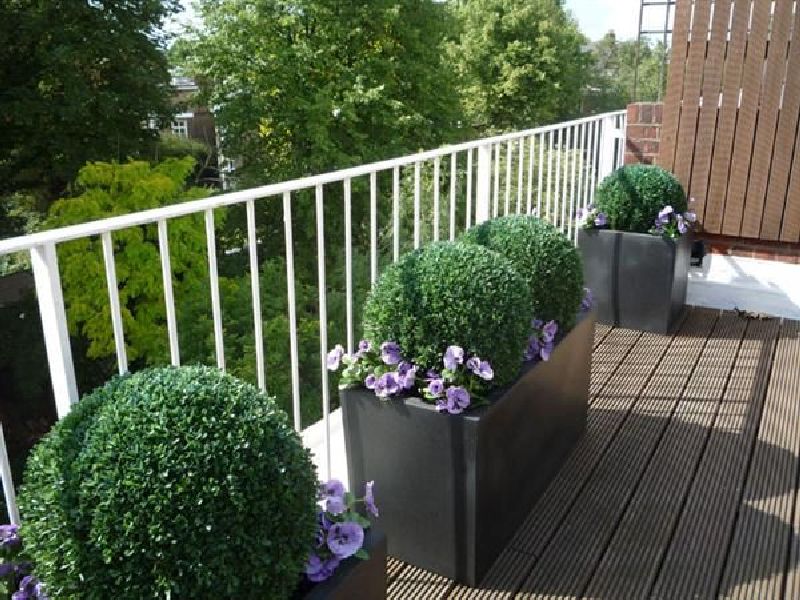 Another variation for your seating arrangement can be a nice sized bean bag. This is an easy to maintain option, which you can use in your balcony area. We all know the health benefits of sitting on a beanbag. Considering the fact that it molds itself to ensure that you sit comfortably, you can surely use this idea for your balcony as well.
A table for two with an umbrella
Another good way to design your balcony is by placing a table with two chairs. You can spend endless of hours. To help you beat the summer heat or even the rainy season, consider having a nice big umbrella covering the chairs and tables as well.
Other ways to decorate your balcony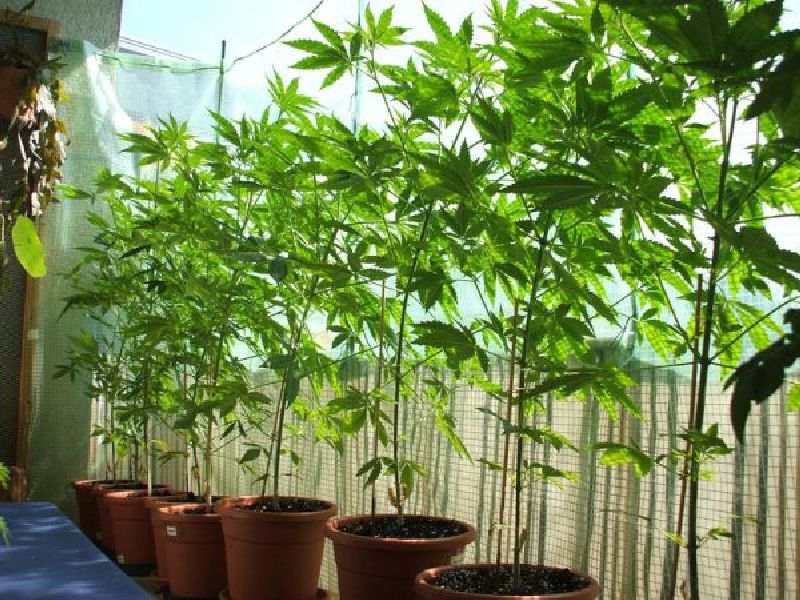 Apart from the seating arrangement, there are various other ways you can decorate your balcony. Depending on the size of your balcony, you can make the necessary alterations and still get the same feeling you are looking for. A few other ways of decorating your balcony would include:
Placing flowerpots
There is nothing better than having Mother Nature close to you. Even if you live in a sky rise apartment, you can make your own space and mini garden in your space. Place different colored flowers and plants in your balcony area to make it look beautiful and relaxing. Place differently sized and styled pots to bring in a variation. Even creepers will be a good choice to consider since they easily decorate a space because of the way they grow.
The bamboo swing chair
If you want to save space, then having a bamboo swing chair is a great option. This suspends in the air and is a good choice when you have a fantastic view overlooking the sea or mountains. The various options of the swing chair will make it fun to sit on.
Having a rug or small sized carpet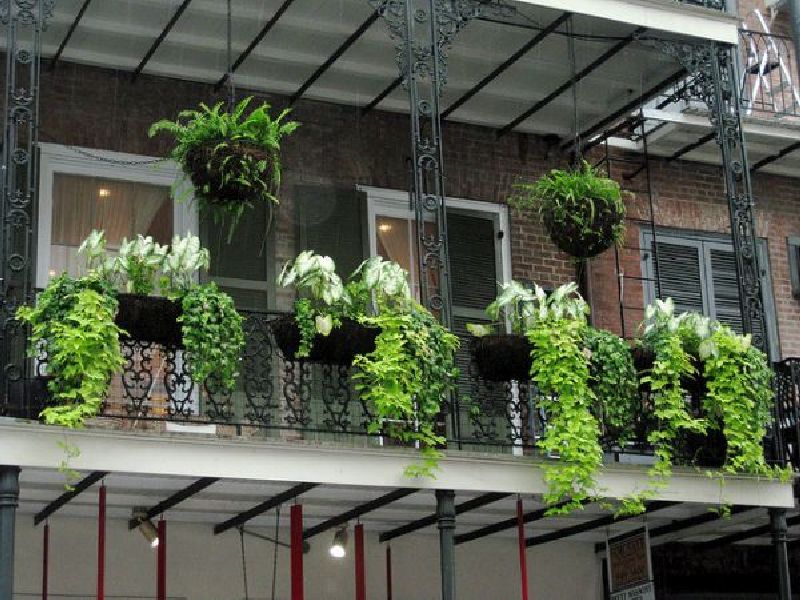 Placing a small sized rug or a carpet is a great way to make a noticeable change. From a simple looking one to a delicately designed carpet or rug; you have a variety of options to choose from. Placing a carpet or rug is the most economical way that you can decorate your space.  The only one thing you should be a little careful about is the choice of color. Avoid something that has a very light color as a base. This is because light colored fabrics can look dirty very fast.
 Adding jute or bamboo shades
Bamboo or jute shades are a good choice to consider especially if you live in an area where it is hot. These shades will not only protect you from the scorching heat; however, they also look very nice and welcoming. Combine these shades with a simple outdoor seating arrangement and a touch of pots or plants and you will see the difference yourself.
Consider having small decorative pieces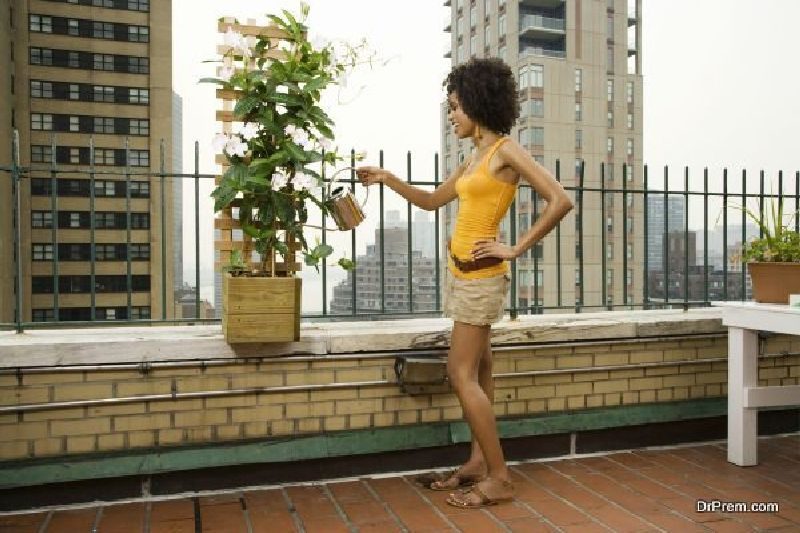 You can also consider having small decorative pieces to make your balcony look nice. In this list, you can also include cushions with neatly crafted covers, wall hangings, wind chimes and other such pieces of decorative items. Place a small sized shelf cabinet (open or close it is up to you) and place these items there.