Kitchen is one of the most commonly used spaces in the home. It is the place where most of the activities, family bonding, conversations, and dining take place. Hence, besides keeping it clean and well organized, it is also important to make the kitchen look aesthetic to enhance the overall décor of your home. Here is how we can achieve this:
Measure dimensions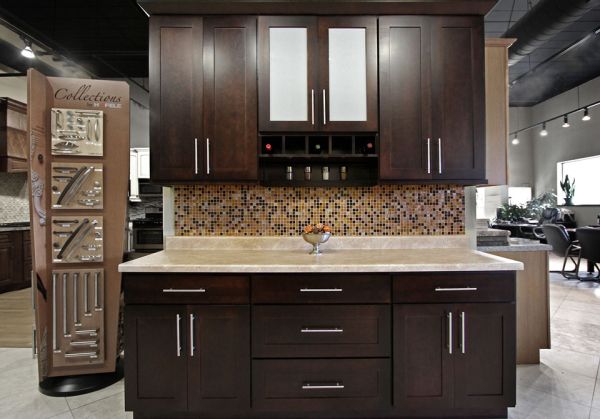 First, it is important to ensure the dimensions of your kitchen cabinet tops. You can do this by measuring the length and width of the space above your cabinets. This way you can judge which decoration items can fit in comfortably. Remember that you want displays that you can see from such a height, so do not buy stuff that is too small.
Do not clutter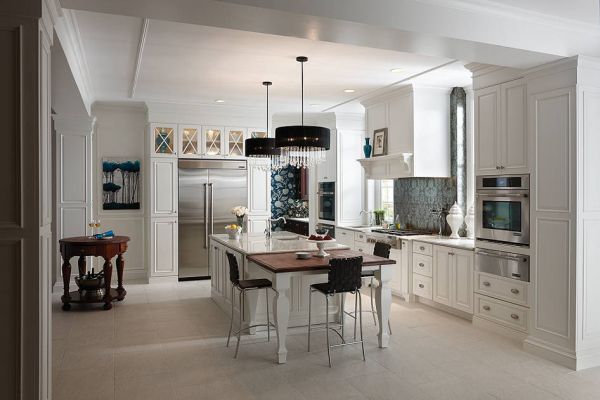 Having ample space above your kitchen cabinets does not mean that you should clutter it. Do not crowd the space and make it look like an exhibition. The kitchen is a space that needs to be hygienic and clean; therefore, many decoration items would collect dust and would be difficult to maintain.
Make sure to keep the decor apart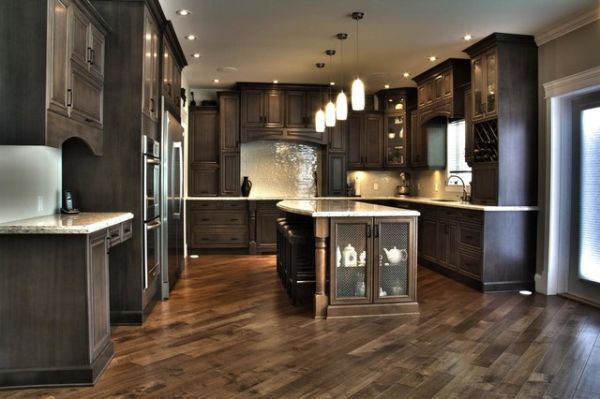 To avoid the feeling of a cluttered space, make sure that you keep some space between each decoration item in a creative way. You can mix and match to create a nice feel of openness and aestheticism, besides making your kitchen look contemporary and creative.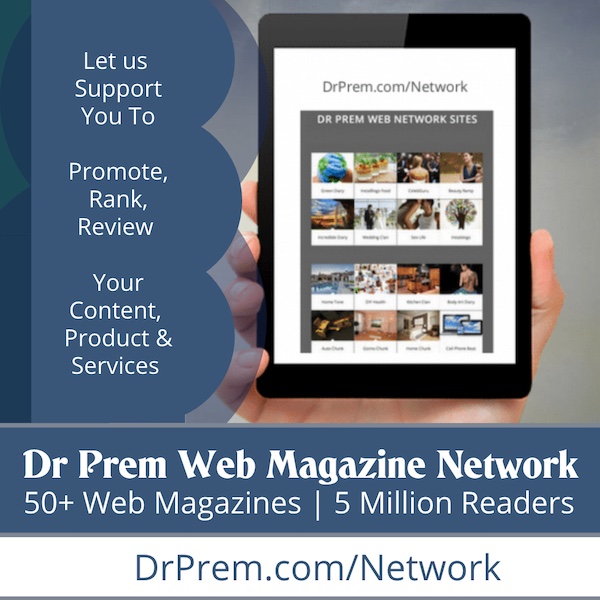 If all your decor is kept together then it should be a collection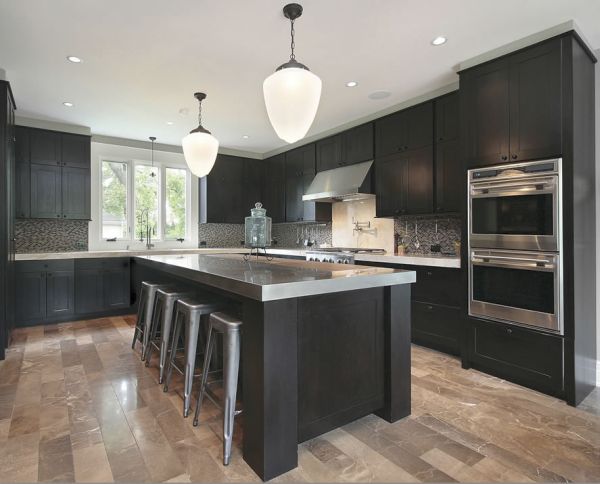 If you intend to keep all your decor pieces together, then they should follow some design or pattern and should be a collection. Plates, plants, vases, etc. are some things that follow a set pattern. You can even display your craft hobbies in your kitchen.
Do not stray from the theme of the kitchen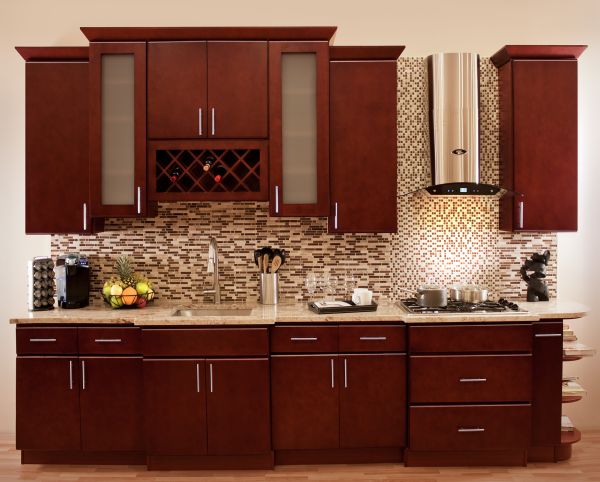 Your kitchen decor should be in tune with the theme of the kitchen. If your kitchen has a contemporary style, then your decor should be in harmony with the modern theme. Likewise, if your kitchen has a traditional look, then add decor that enhances the conventional theme.
Follow the kitchen color scheme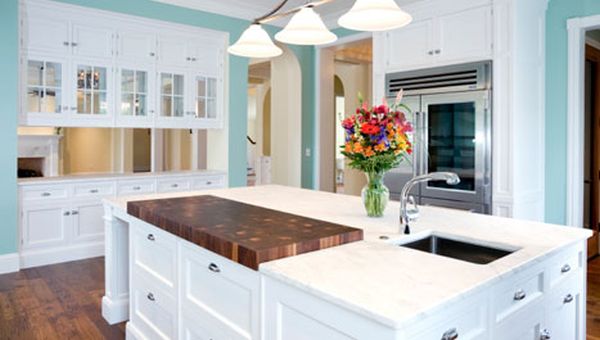 At times, the decor you have might not be in conformity to the color scheme of the kitchen. If so, try to buy items that complement the color patterns of your kitchen. You can choose to play around with different colors, but do include items that are in tune with the color scheme of the kitchen, so that it looks soothing and appealing. On the other hand, if your kitchen features neutral tones of ivory or white, then a pop of colors would work very well.
Creative Decoration Ideas
Display with a central focal point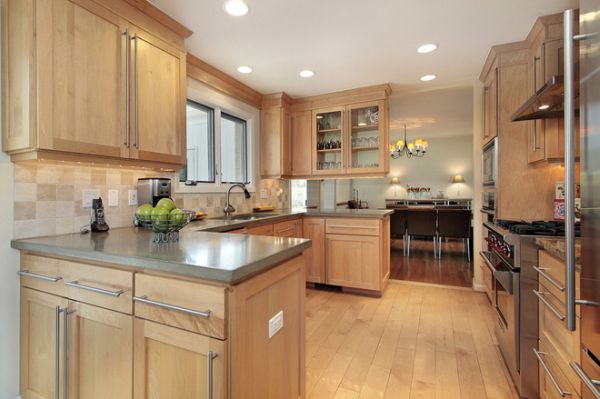 It would be a good idea to display a big item and make it the focal point, and then add smaller decoration pieces. You can also try to follow a set theme. For instance, group items similar in color, texture, style, etc.
Showcase your collections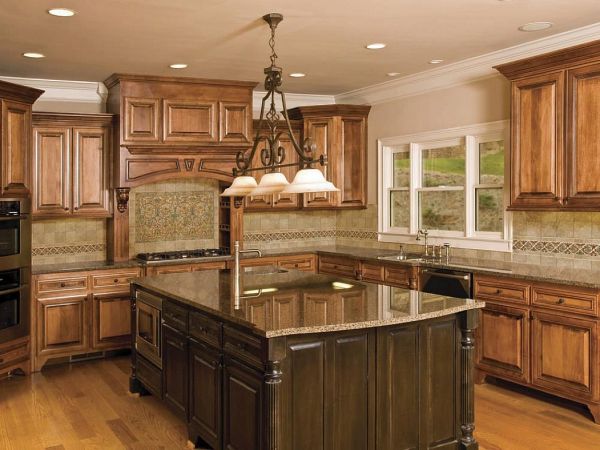 The kitchen cabinet tops is the perfect place to display your collections. Since people are going to see your collection from a distance; therefore, you can include some delicate pieces too. This space could be your own personal exhibition of talent.
Symmetrical Earthen Ware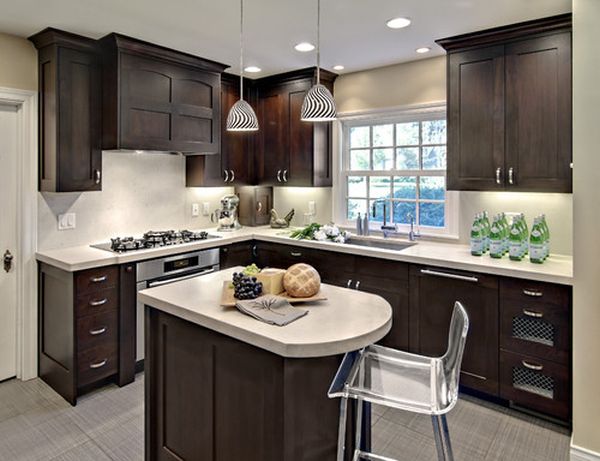 You can also infuse symmetry by exhibiting some amazing pots and earthenware, particularly if your kitchen has a traditional theme. You could even use heirloom products that you do not use but would love to display.

Contemporary Shapes and Eclectic Colors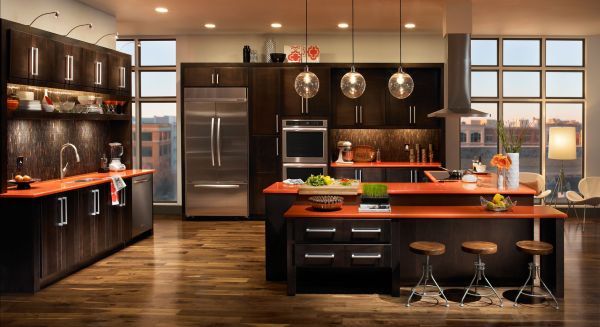 If you want a modern look, then you could add some geometric pieces with popping colors. Otherwise, you could add some minimalist decor to acquire a sophisticated look.
Summary:
We should ensure that the countertops are not overtly cluttered and the walls are not full of hangings. One thing, that we tend to oversee in our kitchen decor are the cabinet tops. Most of us have a long line of kitchen cabinets, with practically nothing on top. You can use these spaces to display some great items, adding more individuality to our kitchens.