The beauty of Christmas starts by the end of November when people start decorating their place for the upcoming festive seasons.  No doubt, all the houses look beautiful in their own way. However, a few houses always stand out from the way they decorate their place. The way they decorate their space is not only a beautiful sight when you drive past them.  This festive season, you can also bring in a new look to your house by trying these simple and easy to do decoration ideas.
Make a border of lights for your outdoors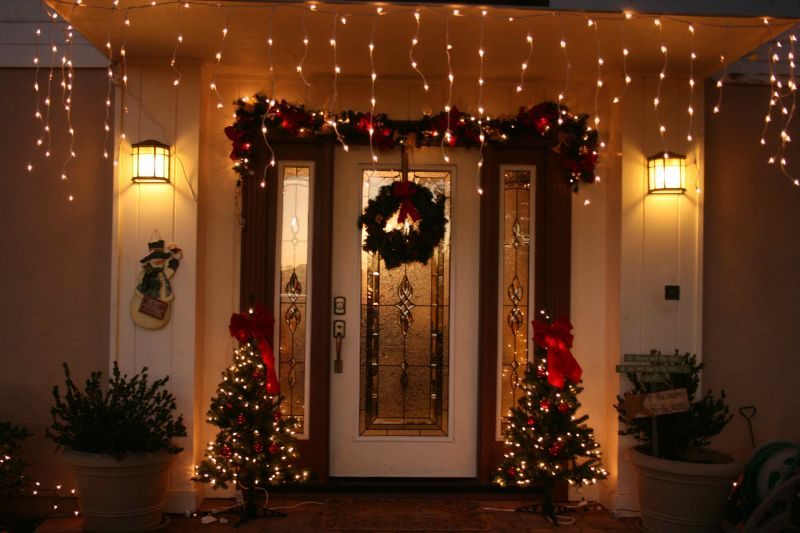 Decorating your outdoors is never a difficult job. You anyways have the benefit of Mother Nature surrounding you; all you have to do is work on enhancing the look. Instead of placing lights on the fence or front porch, you can decorate the exteriors of the house by giving the shape a light border. For this, use small sized light streamers if you are planning to leave them hanging. For the edges of the roof, you can go with long light streamers.
Use a metal/cardboard frame replicating the festivals' mood
Various metal/cardboard frames in the market resemble different themes of Christmas. You can place them anywhere in the house. Whether it is Santa and his sledge, Rudolf the red nosed reindeer, Frosty the snowman or even Santa's workshop and his elves, the choice is yours. These will make beautiful additions to your home decoration.
Leaf and light streamers with lit Christmas wreaths
The simplicity of this idea is where its true beauty lies. You can have simple leaf and light streamers hanging from the balcony or steps of the house. The Christmas wreaths can be the centerpiece of your decoration. To make it look more beautiful, consider having a red, green, gold or even silver and white ribbons tied at regular places.
Neon lights with figurines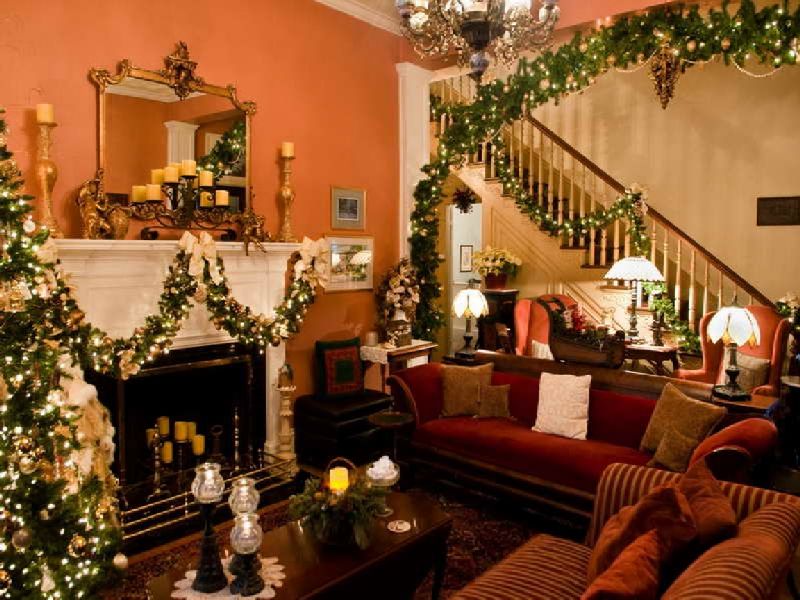 Set the mood of Christmas by giving your house the beautiful blend of neon lights with figurines. You can cover your entire landscape with different elements of Christmas like The tree, Gingerbread house, Santa's sledge, The Crib or even take it a little spooky with the nightmare before Christmas theme.
The arched driveway
Instead of leaving your driveway empty, consider making it look beautiful by incorporating this simple idea. All you need to do make a beautiful arch with lights and streamers on the entrance of the driveway. You can use a wooden base or a metal one and place the lights on it.
Christmas candy light streamers
Transform your simple light streamers into a sweet affair with Christmas candies. You can use transparent colored paper and make it into different candy shapes. Just be sure that the size you choose should be visible enough and stick them on the light streamers.
Decorating your mirrors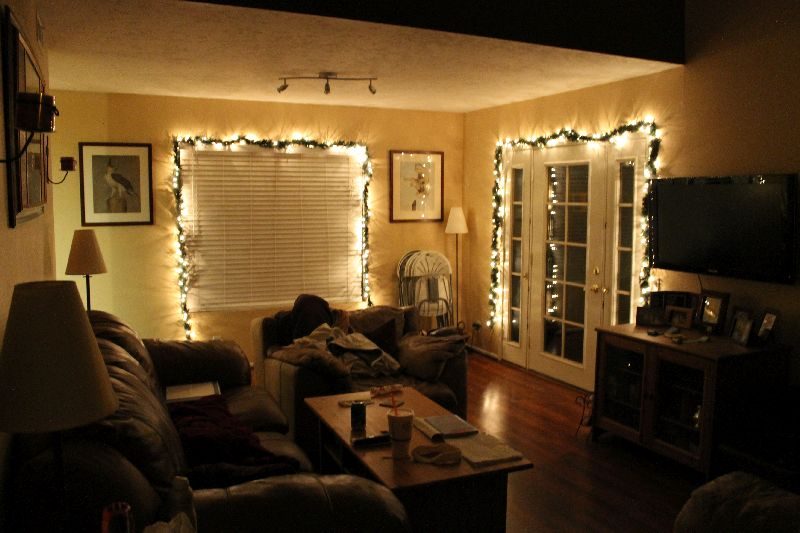 Why should you not give your mirrors a little beauty treatment? Well, to do this, use light streamers around the mirrors of your room or bathroom. This will also give you a little extra light while you are getting ready.
For the plants – lights and candles
If you have plants in the house, you can use the Christmas lights to decorate that space as well. There are battery operated Christmas lights available in the market. Use those lights to set the mood of Christmas by decorating your plants. Just next to the pots, you can also place battery operated candles or light real ones on the eve of Christmas.
Make a drape for your bed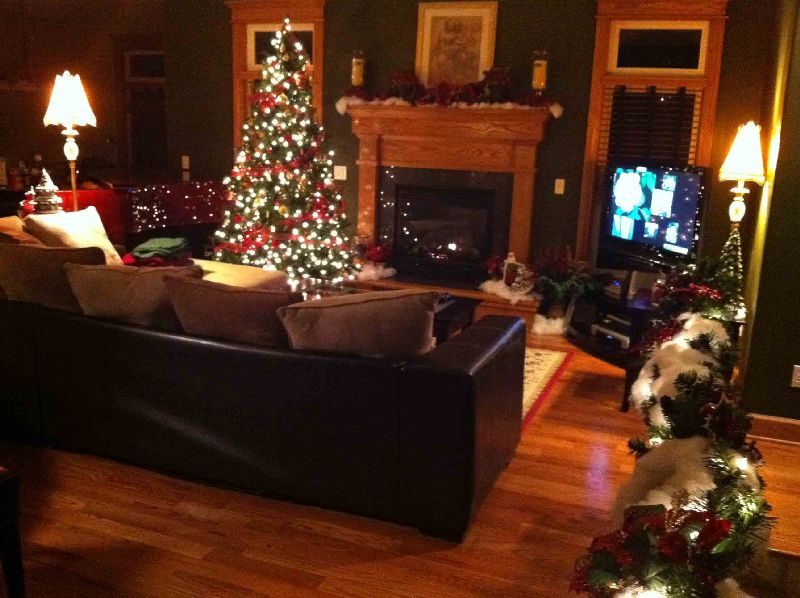 Blend in the spirit of Christmas with a little Romanic twist with the light drape over your bed. It can help create a serene and cozy mood as well as make the ambiance a little romantic. Choose colors like red or yellow to set in the warmth. You can be more innovative by using lace and combining the two tighter.
Make your own fireplace
For people who do not have a fireplace in their house, you can create one yourself. You can choose to have a fireplace made from cardboard or even make a small bonfire. Use the orange and yellow colored streamers to replicate the fire look.