Worrying about the safety of your family members and especially the kids is not paranoia. It is legitimate concern. Accidents and mishaps don't always happen outdoors. Indoor accidents can be more devastating. That's why it is always advisable to remove all possible chances of disasters.
For example, you should start properly storing the knives, lying casually around your kitchen. If you have children at home then safely storing your kitchen knives is a necessity. Urban homeowners want full proof safety measures for using professional grade kitchen knives safely. Here are some excellent knife storage ideas for your aid.
Magnetic knife holders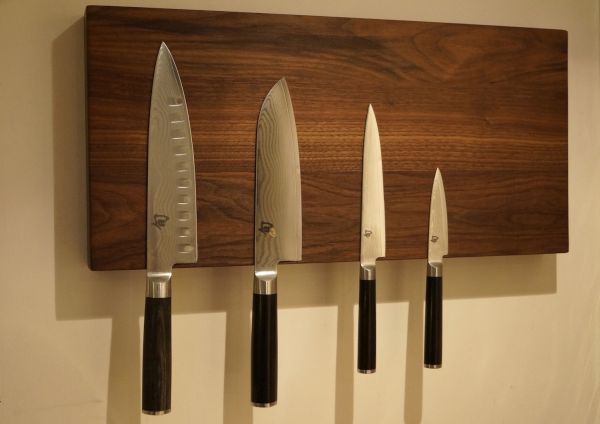 One of the best ways to store knife would be using a powerful magnetic knife holder. Luckily they come in different designs and colors. The Colorful Magnetic Knife Pods are available in bright hues like green, red and orange. You have to stick the knives on each side of the pods. They will hang there until you need them.
Keep the pods high on the wall so they are not within the reach of kids. You can also get a more professional and practical looking magnetic knife holder on the wall. Black and steel magnetic knife holders help you keep the knives arranged on the wall. Mount it at a safe height in the kitchen.
Acrylic knife storage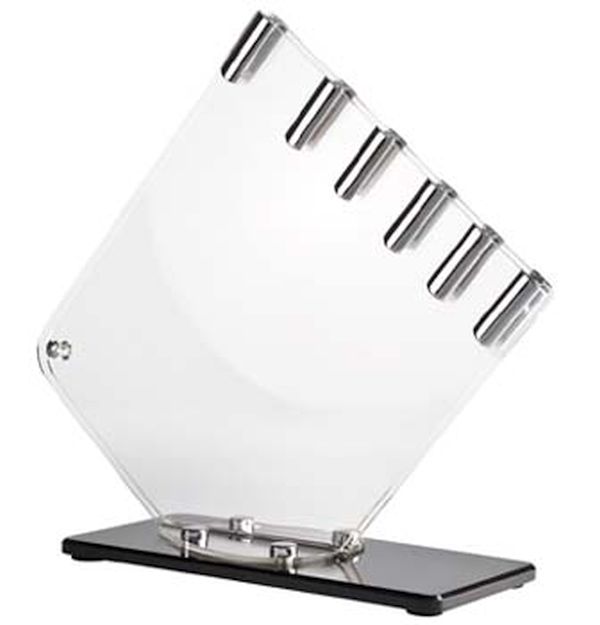 If you are a cook who enjoys cooking gourmet food then you will need a variety of professional knives. Storing these sharp edged knives safely is a matter of utmost importance.
Acrylic knife storage is the ideal choice for your knives. Schmidt Brothers have designed a set of 10-piece set that consists of different types of kitchen knives, butcher's block and acrylic storage. The acrylic storage ensures that you can see which knife is placed where from the outside.
Stainless steel knife rack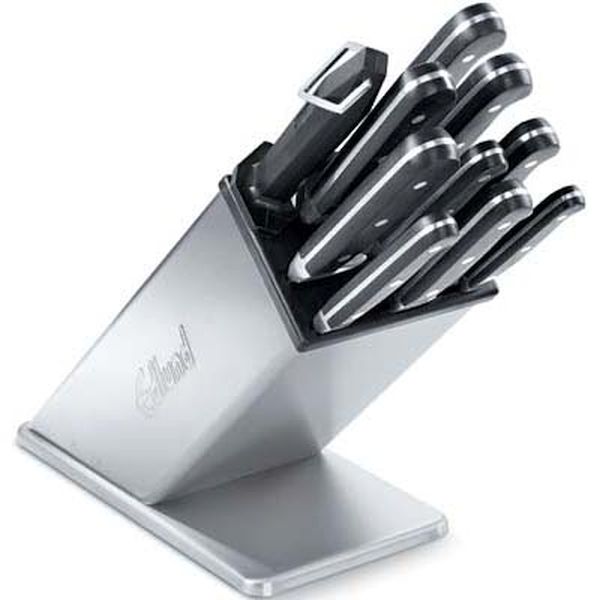 Homeowners who love non-flashy, practical and user-friendly storage options they should opt for stainless steel knife racks. Stainless steel offers both durability and high standard of hygiene.
Another plus point of the stainless steel knife rack is that its compact design does not take much place and the knives do not get displaced easily. The knives will be easily accessible without causing any damage. Stainless steel racks are suitable for commercial kitchens as well as home kitchen.
iPad Bamboo Adjustable Kitchen Storage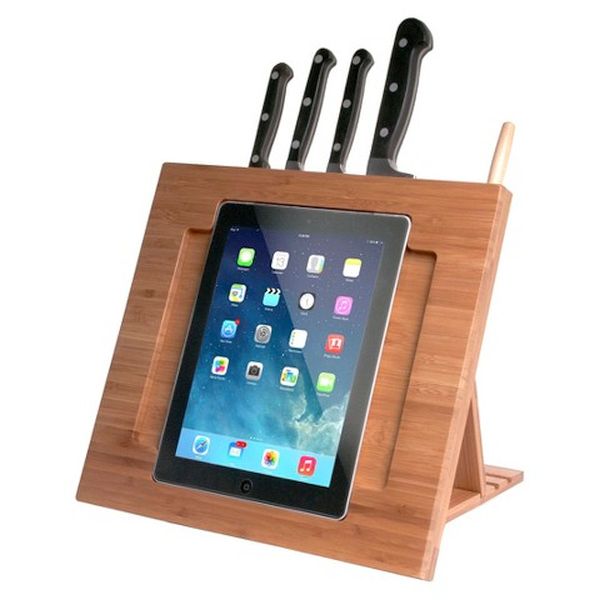 This one is a unique compact solution for your kitchen. It can hold your iPad and also store your knives. So, you can check recipes, mails and do your work from the kitchen and maintain the level of safety you wish to have. The iPad Bamboo Adjustable Kitchen Storage has been designed and launched by CTA Digital.
DIY knife blocks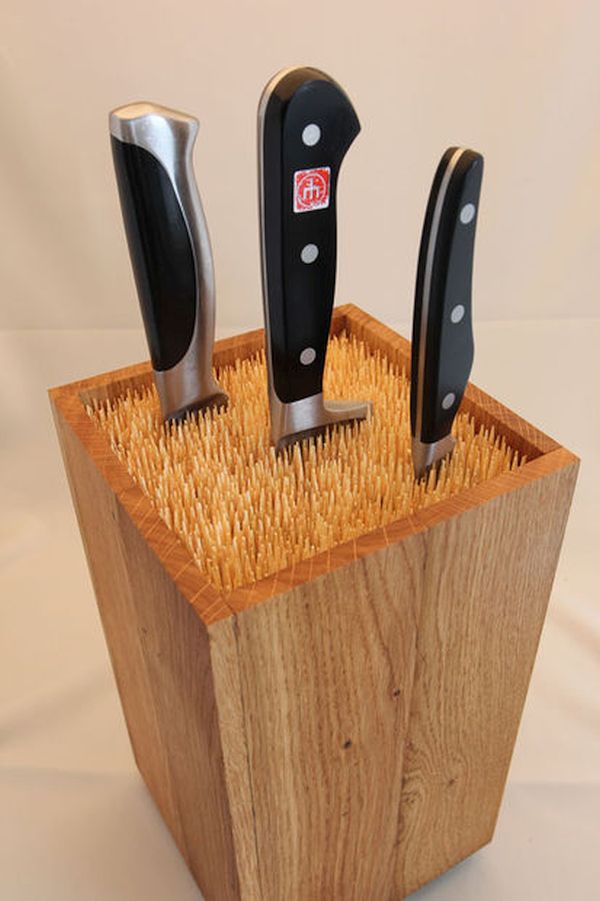 Though there are various ways of making DIY knife blocks, here we are going to tell you about a simple idea. Take a cylindrical glass jar, preferably made of quality glass. Fill the jar with nuts, pulses and other grains. Shove the knives through the grains. The grains not just act as decoration but also make the jar heavy so it doesn't topple easily.
Knife organizer tray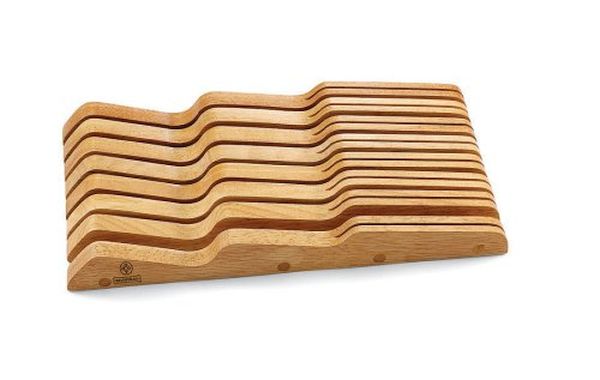 Those of you who like to work in a methodical manner should get a drawer tray for keeping all the kitchen knives arranged properly. It is the best possible way to organize knives if you have a huge collection. You can divide the drawer tray into sections for keeping the different types and sizes of knives.
There are several ways of storing kitchen knives. You can get readymade knife storage racks online and in the supermarkets. Buy good quality kitchen knife storage racks that offer safety and functionality.