While decorating the interiors of your home you should give equal attention to every part and use available spaces creatively. Intelligent use of space will determine how good the décor looks. Often homeowners neglect the corners of their rooms and as a result central areas get crammed with knick-knacks.
Use the corner areas by making beautiful shelves that holds art objects, necessary belongings and books. This will make your rooms look cleaner and more beautiful. In the following paragraphs a host of interesting corner shelf ideas has been discussed.
Extension shelf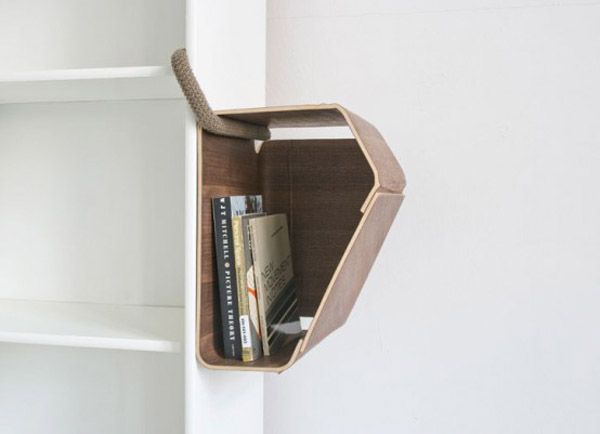 If your room has a wall to wall shelf, then you need not build a separate corner shelf. Extend the existing shelve to cover the corner area. The shelf can encompass half of the connected wall too. This way there will be more space for keeping things and the corner area will get used properly. If you have an office room at home which is narrow and rectangular, then build L-shaped wall shelves that run from one wall and cover the corner. One single shelf is enough for keeping your work related books and other necessary things. Along with the long wall to corner shelf you can also build two to three shelves for just the corners. It will bring more symmetry to the rooms.
Monastic simplicity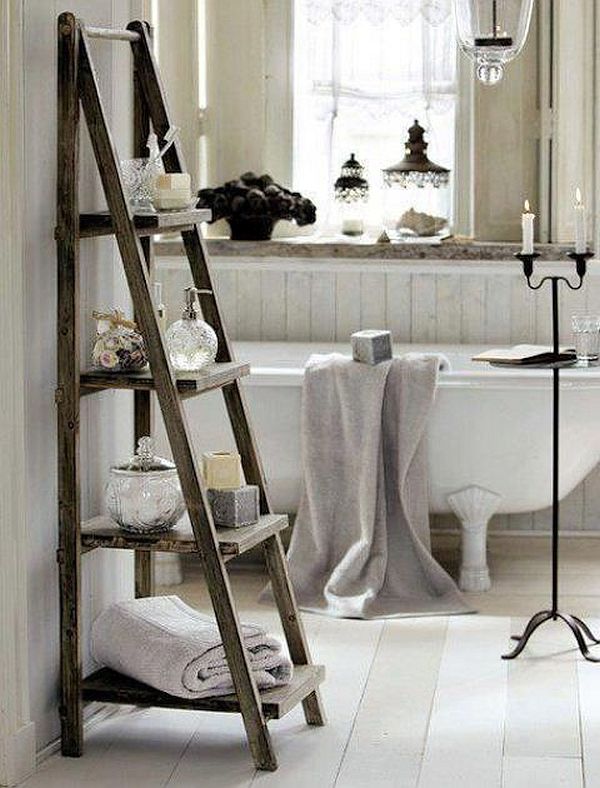 Sometimes less is more. In bathrooms you may not need full fledged shelving. Build small triangular shelves just above the bath tub. You can then place roll of towels and aroma candles on the shelves for a better bathing experience. Simple wood shelves for demonstrating work of art look good in a vast room. You can get spot lights fitted with the shelves so that your guests never miss your collection.
Ladder shelves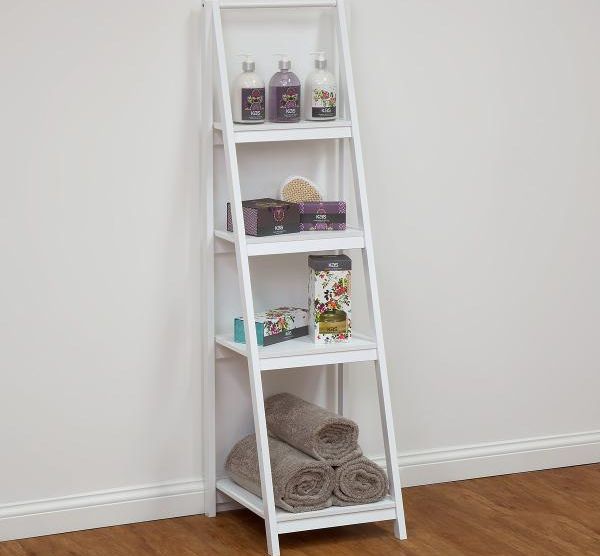 Get a cute small ladder and paint it in a pop color. Instead of building a corner shelf you can keep this ladder shelf in the corner. You can use such a unique corner shelf in your bathroom too. Keep planters with indoor plants in the lower shelf or step and keep towels and other necessary items above. In narrow spaces there may not be any room for building corner shelf. Use the steps of ladder and mend it. Fix the steps in the narrow wall adjoining to the corner and keep a basket on each step. This way you will have plenty of space for storage.
Makeover of outside corners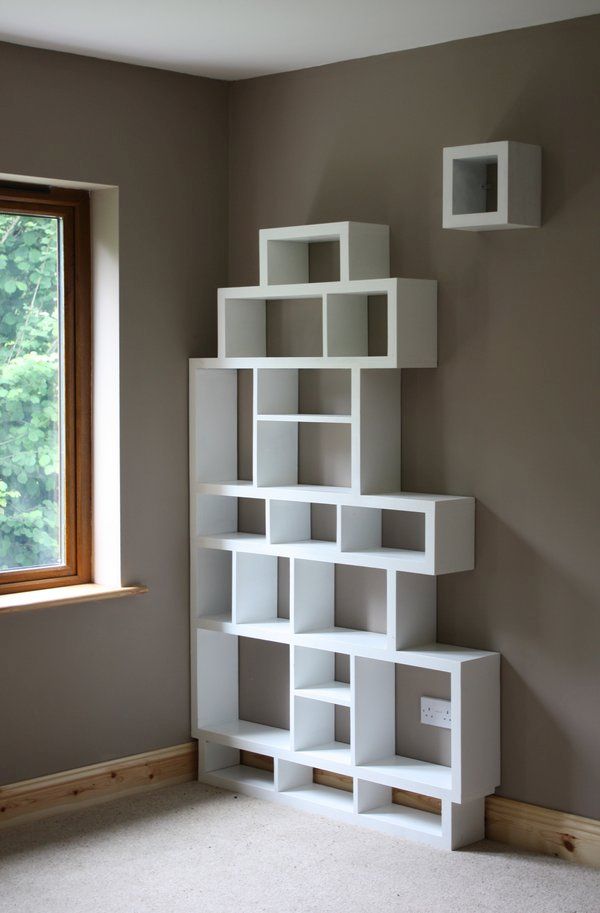 Walls come in all shapes and if your home has got a wall L shaped wall then chances are high that there is an outside corner. You can build open shelves for keeping vases, art objects and a few books. This will make your home look more beautiful. Always use the usable corners and find out ways of building shelves that can hold lots of things.
Contemporary glass shelving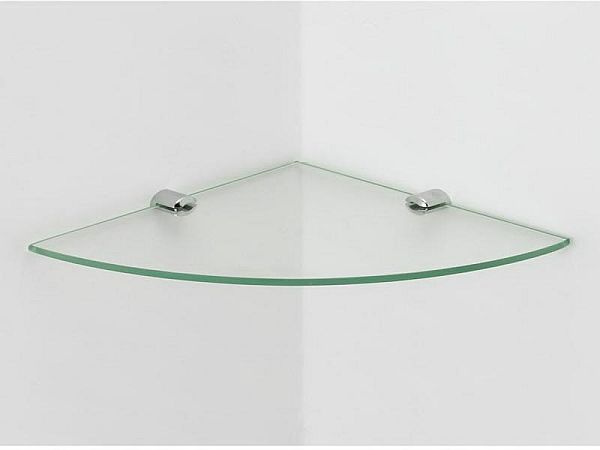 Gone are the days of simple plain walls. Many modern apartments come with walls in Z shape. As a result there is a sudden empty corner space in the middle of the wall. You can decorate such spaces intelligently using glass shelves and proper lighting. Contemporary light fixtures and attractive art sculptures will make this part of the room chic and elegant.
Box shelves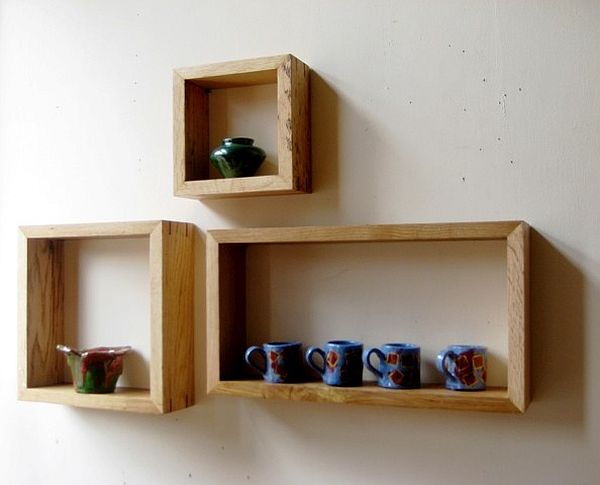 Box shelves help in making your kid's room more organized and stylish. You can build small L shaped box shelves for the corner of kid's room. It will help in storing toys and books that your kid loves. The box shape secures toys from tumbling down.
The best way of using the corners of rooms is to build functional and chic shelves. Corner shelves come in a wide variety and they are perfect storage solution in small homes and apartments.