Modern homeowners are always looking for ideas and designs which are uncommon and unique for making their homes look different. You too can give your rooms a new look by using creative wall hook DIY ideas. There are also wacky wall hooks being sold by some online stores. Use things that are unusual and unconventional for making new wall hooks.
Walls hooks are easy storage solutions. You can use them in rooms and also in bathrooms and passages. Suppose you have used a particular theme in your rooms. The creative wall hooks will accentuate and emphasize that theme. Little details can be more important than huge furniture. In the following you will find some of the most uncommon wall hooks design ideas.
Ninja Coat hooks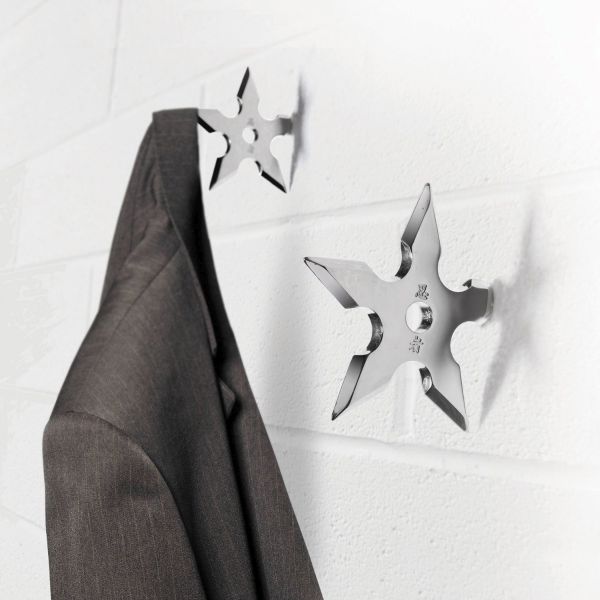 If you have seen any Ninja movie or cartoon then you probably know the star like things that they throw at their opponents. You can get similar looking wall hooks for hanging coats and even towels. Your kids will be happy with the cool impact created by these wall hooks, as if the Ninjas had really visited your home and left a souvenir.
Paint Brush coat hooks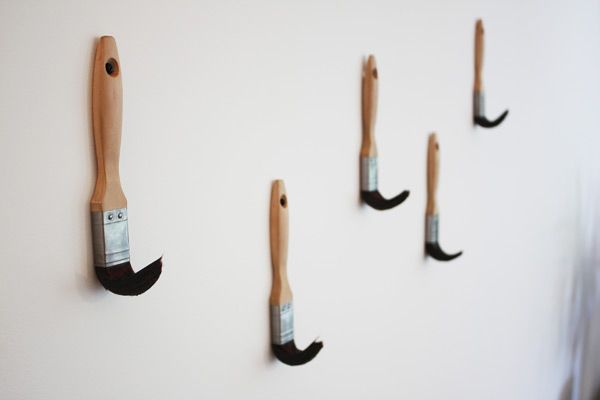 Dominic Wilcox has created a very weird yet cute wall hook idea. He has modeled the wall hooks after paint brushes. The brush portion is slightly crooked so that you can hang coats and towels easily. You can use this unique wall hook design in your passage or even bed room. These wall hooks are both sleek and stylish.
The hammer wall hook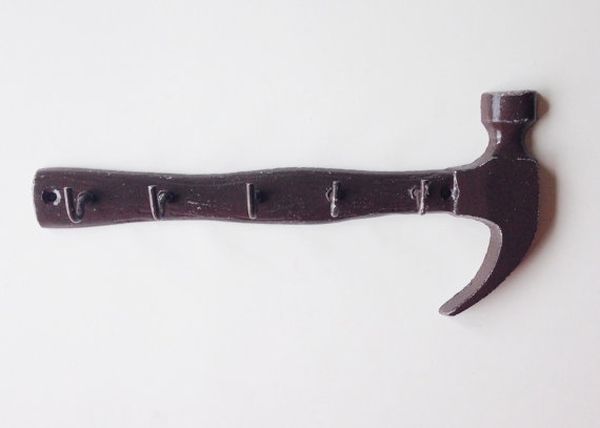 Another inspiring wall hook design which you too can use in your home is the wall hammer hook. The hammer in this case looks as if someone has left it stuck in the wall. You can hang bags from this wall hook. The paper clip wall hook also looks funny and stylish. You can keep your bags hanging on them. As they are made with steel you can rely on their sturdiness.
The fly hangers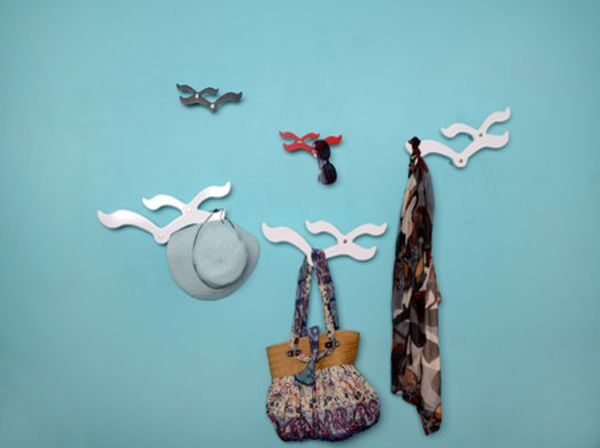 They can also be called black moth wall hooks. You can use this lovely wall hook at the entrance of your home so that the guests can hang their coats and hats. Even if they are not being used for hanging they will make the entryway look much better. The cost effective black moth hanging hooks work best on white walls. If you don't like moths then get the rain drop hooks which are also available in black. They will offer a similar visual effect.
Drop flowing wall coat hanger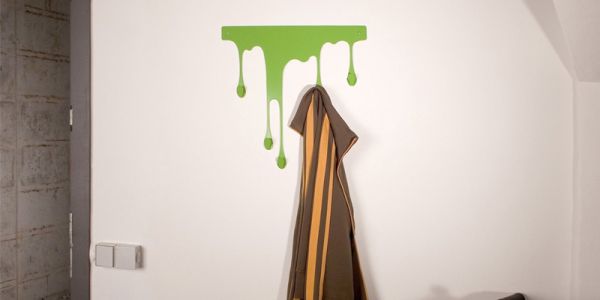 The funny and interesting coat hanger looks as if a dash of color was splashed on your walls and the liquid is rolling down. A glimpse at it is enough to stun your house guests. Use it in any room and guest bedrooms. This low cost addition is available in pink and can enliven your home walls.
Bottle hooks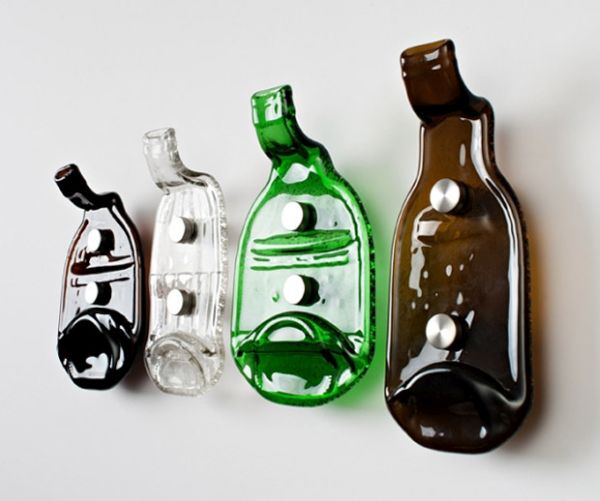 The bottle hooks are also innovative and interesting. You can use them in your study, entrance and guest bedroom, especially if you are fond of the liquor. Instead of the bottle hooks you can also opt for reclaimed wood stands with many branch hooks for hanging the clothes. Clothes stand are still in fashion and can offer easy storage opportunity in home. Cup hooks are weird but can make your guests smile. Door knob hooks are now available online at low prices. In your kids nursery room you can use animal figurine hooks in bright neon colors. These look great and also acquaint kids with animals.

You can get unusual wall hooks for your home in different color and designs. If you are interested in DIY projects make your own unusual wall hooks for hanging coats and hats.