If you are thinking about adding some interesting items to your home décor, consider opting for sculptures made of pinewood. What is so interesting about them you ask? Well, look at the pine wood sculptures mentioned below. These are some of the interesting (one of its kind) pine wood sculptures we have seen of late which could create an instant focal point of attention in your rooms.
Enticing Pine Wood Sculptures by Xavier Puente Vilardell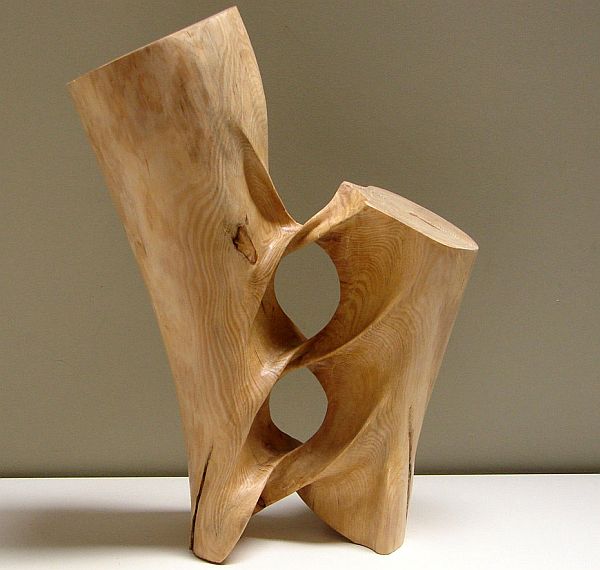 Brussels based sculptor Xavier Puente Vilardell is known for his creative works of art using pinewood. The sculpture uses pinewood to create very interesting artistic pieces that incorporate modern design lines to create the illusion of distorted reality. The designer revels in creating myriad curled and twisted shapes from pine tree trunks that dilute your thoughts and invoke the artist in you. His sculptures allow you to search for the organic as seen through his own eyes.
Works of Art by ElWoodWorks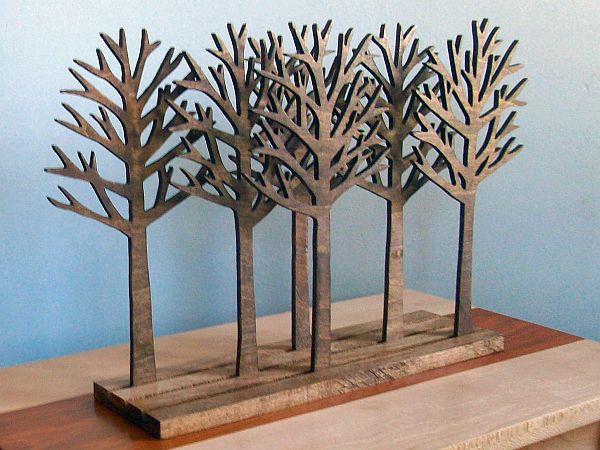 ElWoodWorks specializes in creating stunning pine wood sculptures that make great home décor items. Take these trees for example. Cut out of birch and stained with dark wood stain, these intricately sculptured trees come attached to a non-removable base that allows them to stand freely sans any other support. Measuring 13 inches long and 10 ½ inches tall, this sculpture would look adorable on your desk, shelf, mantel or coffee table. You can also use it to accentuate a place near the window or entryway.
Intriguing Pine Sculptures by Jae Hyo Lee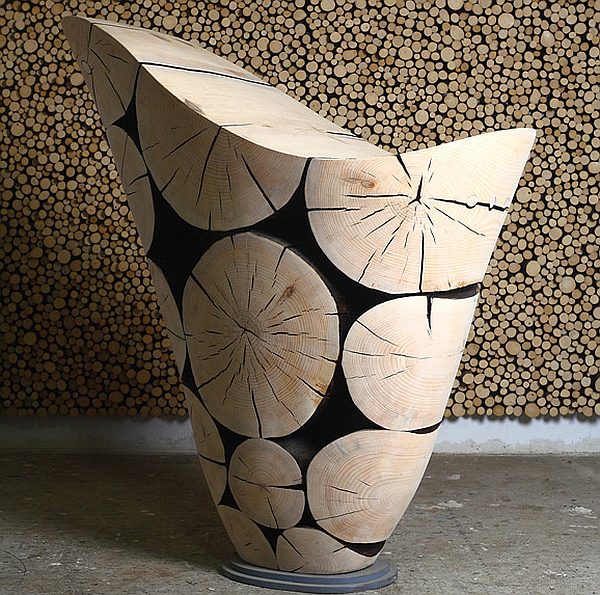 Jae Hyo Lee is a Korean artist who uses chopped pieces of pinewood as well as other natural materials like branches, leaves and bolts to make intriguing pine sculptures. That he chooses to use pinewood more than describes his closeness to Mother Nature. For his sculptures, Jae Hyo Lee makes use of individual pine wood pieces which he piles together to form a single voluminous body that can be sculptured into several elegant shapes. The artist grinds and refines the body to create unique 3D decorative pieces in the form of cylinders, spheres and hemispheres.
Realistic Cash, Comic Books and Newspaper Stacks by Randall Rosenthal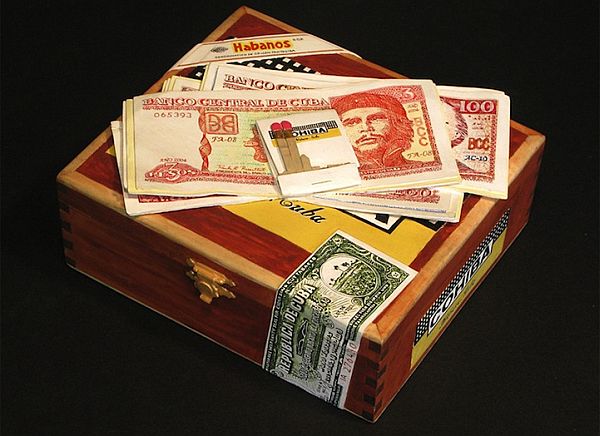 One look at Randall Rosenthal's work and you would hardly be able to tell the difference between his sculptures and the real items. Randall uses a single piece of white pie along with some acrylic paint to create extremely realistic sculptures of stacks of magazines or newspapers piled over one another haphazardly. Some of his other popular works using pinewood include a collection of comic books in a cardboard box and various stacks of currency stashed in envelopes. Randall does not use any photograph as a model but relies on an image he builds in his mind as the work progresses.
Wood Chip Art by Sergei Bobkov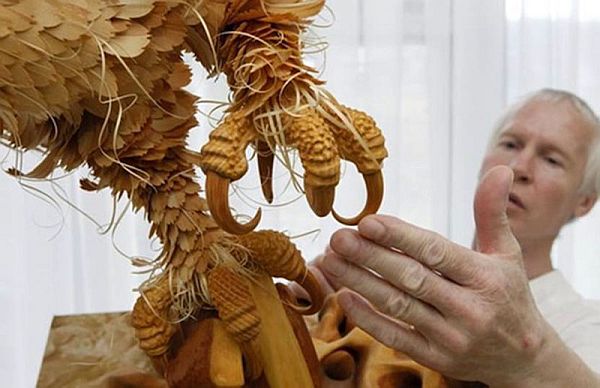 Russia based Serge Bobkov has created a name for himself in the artistic world for creating sculptures from nothing but pine, beech or willow wood chips. In order to prevent the wooden chips from crumbling, Sergei immerses them in water for many days.
Sergei is able to make at least 150 wooden chips from a 3-inch long bar. He then rolls these chips to create a feather of a bird. Likewise, he creates the rest of the sculpture by rolling together wooden chips to create distinct shapes and patterns. Sergei makes it a point to study the anatomy of the animal or bird he wishes to sculpt in order to create the perfect replica using his one of a kind technique. The artist asserts that his delicate sculptures do not need any special care, although they would need to be kept dust free and away from direct sunlight.
Summary
Pine wood sculptures can become interesting décor additions to your home. If you are particularly interested in opting for something unique, check out these pine wood sculptures for inspirational ideas.