Space is always something that homeowners will welcome with open arms. No matter how much we try, we invariably seem to run out of space in the house. We miss some places where we can use the space wisely. One such portion is in our kitchen.
We often underuse or overlook the space available above the refrigerator. When you have a small sized house, every little thing matters. You do have creative ways wherein you can use the space above your refrigerator wisely. Let us look at a few nice and useful ideas on this front.
Use the space to store your cookbooks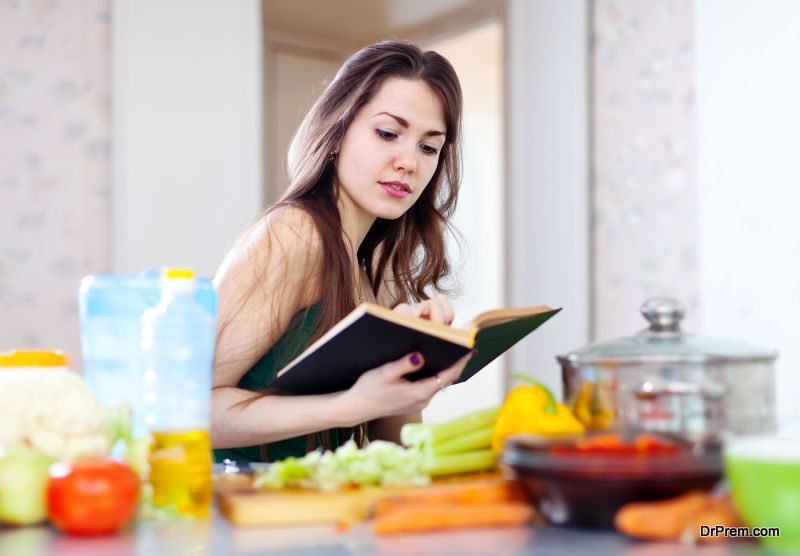 For people who have a collection of cookbooks, you can use the space above your refrigerator to store your cookbooks. In this idea, all you have to do is place differently sized shelves above the refrigerator. You can also opt for a small sized multifunctional track that you can place on top of the fridge.
Install a television in the kitchen
There is nothing wrong with watching your favorite show while you are cooking. You can use the space about your fridge by placing or installing a perfectly sized television. If you want, you can also add a DVD Player or music system to keep you entertained while you are cooking.
Stock up your spirits and wine
Stock up another cool idea to use the space above your fridge would be to stock up you are like a collection. You can consider having a liquor rack customized to the size that you want; or even out for the readymade ones. Along with that is there is additional place where you can also stock up your liquor glasses and bar accessories.
Use it for your crockery collection
If you have special crockery collection that you used on occasions and festivals, you can store them just above the refrigerator when not in use. Creating a small cabinet or just having a shelf strong and big enough to store the property will be a good idea.
Decorate your refrigerator with some unique kitchen decor
Another good idea that you can use for the space above the bridge would be to decorate it with some nice and unique looking kitchen decor. Wooden and metal items are great choices for decorative items.
Install wire rack cabinets
Instead of having the regular cabinet former you can consider the wire rack ones. This is a great way to Store stuff and get to see what is there instead of taking everything out.
Make a customized unit for your kitchen appliances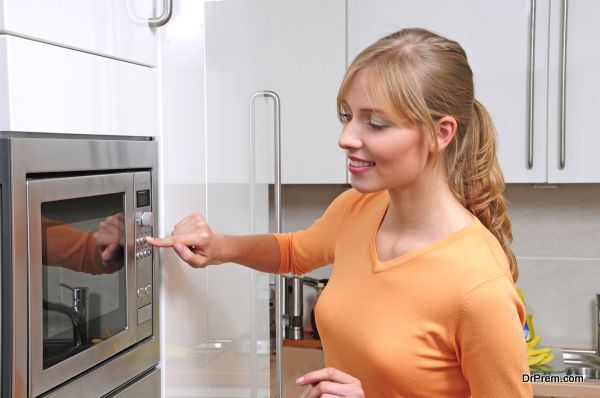 You can place the refrigerator inside a customized unit, which can also include the microwave oven, grinder and various other appliances that you would use. It is ideal if you have a small size kitchen and want to avail the maximum benefit of making place to store stuff. You can also have a nice long cabinet to store snacks and other such goodies within the unit itself.
Make it a small pantry closet
It is always good to stock up additional food in the house. Instead of having a separate pantry or space, you can consider using the space above your refrigerator by converting it into a small pantry closet. Foodstuff like biscuits, canned food, cereals, oils and other such small items will fit in easily. It will become easy for you to take out whatever you want since it is easily accessible.
Hang your mugs and glasses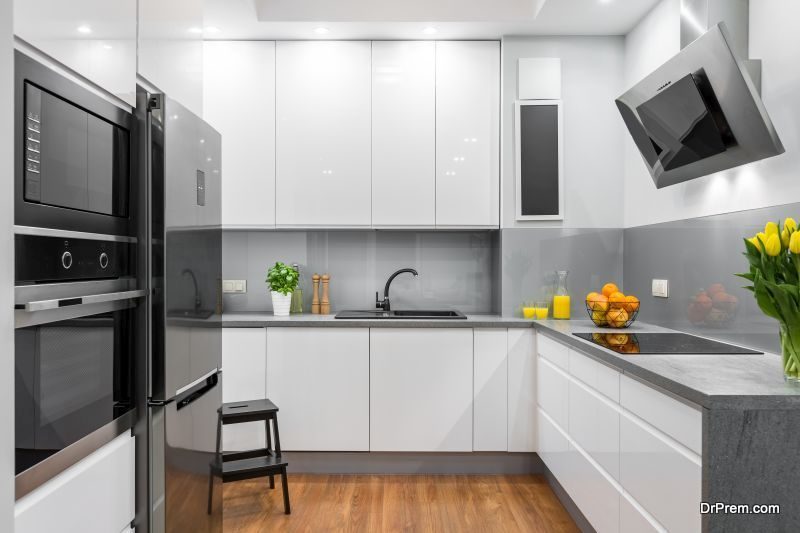 When you have kids running around the house keeping glass items out of reach is a sensible option. The space about the refrigerator can also be used for hanging your washed mugs and glasses. This will tell you the time of opening and closing the cupboard especially if you are a tea or coffee lover.
Make your own medicine cabinet
In every house, it is essential to ensure that you have a basic stock of medical supplies. To prevent any possible threat or harm to your children, consider using the space about the refrigerator as your medicine cabinet. This way you can be rest assured that your little one is not into any trouble or does not consume medicines when you are not around.