Your old light fixtures have more to offer than just repainting them and reusing it over again. Slight innovations can transform them into useful stuff; you probably would not even recognize it as the same chandelier once you are done! Moreover, these innovative ideas fall easily in your DIY category and it is so much fun doing them.
Bird feeders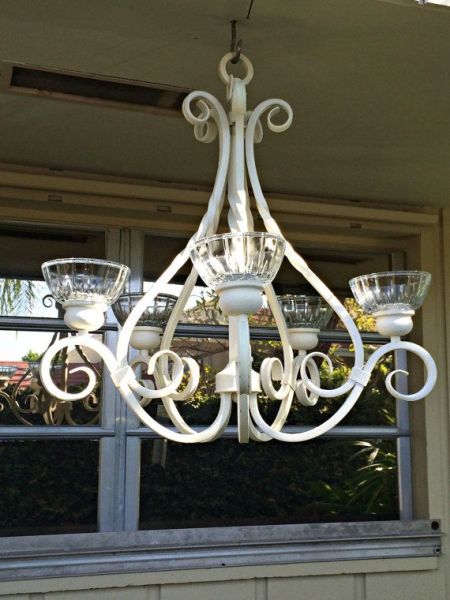 Birdfeeders are also quite easy to make out of old chandeliers. Attach tubes or nozzles at the open end of the case of the fixture so that the birds can access the feed that is stored in the glass body of the structure. These simple birdfeeders can be placed along with the birdhouse in your gardens.
Candle holder
Setting a candle in the case of the fixture and placing it on your dining table would be a unique way to make your rendezvous look special. It may also be used as a cloche to cover small prayer lamps and diyas during festivals and other special occasions.
Planters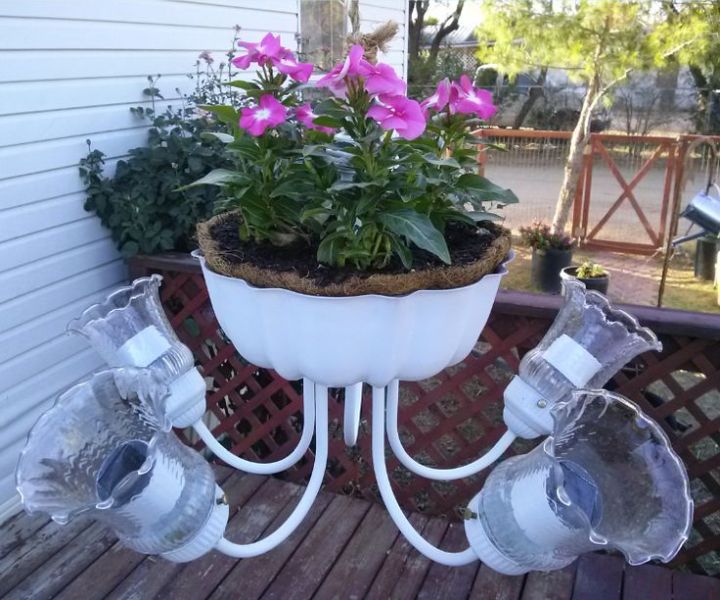 Another easy technique for making use of your old light fixtures is by using them as planters in your gardens. All you need is one of those old hanging chandeliers whose bulbs have been removed from their respective glass cases and instead fill them up with soil and place a plant of your choice in each of these compartments. You may either paint the frame or leave it as it is depending on how you want it to look. These kinds of planters will look good inside your living spaces too.
Cloche
A cloche is a bell shaped glass armor or cover. Our old fixtures can be put to some good use to cover those fancy orchids and other small flowering plants in winters, to protect them from the harsh cold. It need not be bell-shaped to serve our purpose; any shaped case that can accommodate the plant comfortably may be used. However, make sure you do not cramp the plant in it; at least have two thirds of empty space in it after placing the cover over the plant.
Pots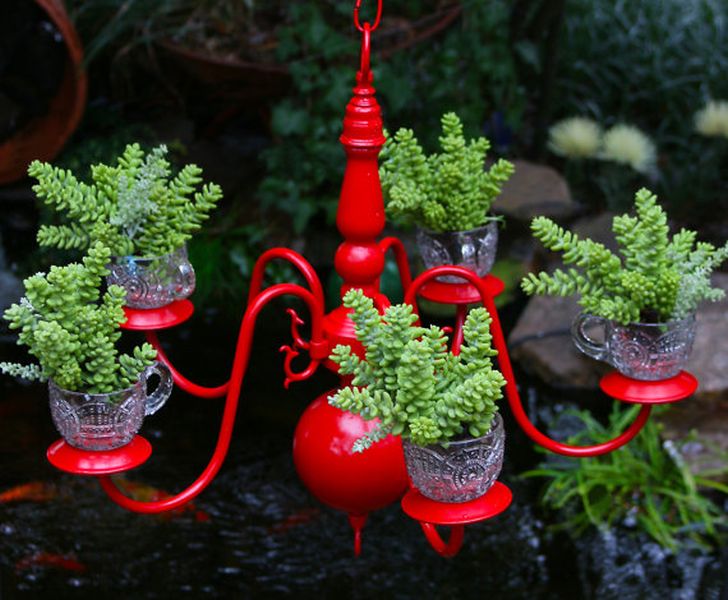 Pots are rather easy to make. Just detach a whole compartment of the fixture and hang it on your garden wall. Fill it with water for the birds in summers or just birdfeed. You may also use the pot to plant herbs or small flowering or ornamental plants. The herb pot can also be placed in your kitchen. Use an S clamp and hang these pots in your living room with some small flowering plants in them to transform the look of your living space. If the compartment or the case of the fixture is large enough, you may also place them on the floor or ground with desired plants in them. To bring a touch of originality, you could make some art work on these pots.
Re-designing your old boring light fixtures
After having seen your old chandelier over a long period you tend to be bored of it, especially if you have had a recent makeover in your living space. The chandelier is mostly fixed in the center of the room and attracts all the attention. Simply repainting it is not enough to satisfy our needs to go with our new deco. Hence, we have to re-design them by changing core elements of the chandelier. Substitute the old cloth shades with glass cases. Add crystal hangings and shimmering chains on them. Cover the old metal frame with coir or other safe and unique materials. Work out a vivid imagination, look up the internet for inspiration and ideas and transform your old fixture rather than replacing them with a new one.
Bird house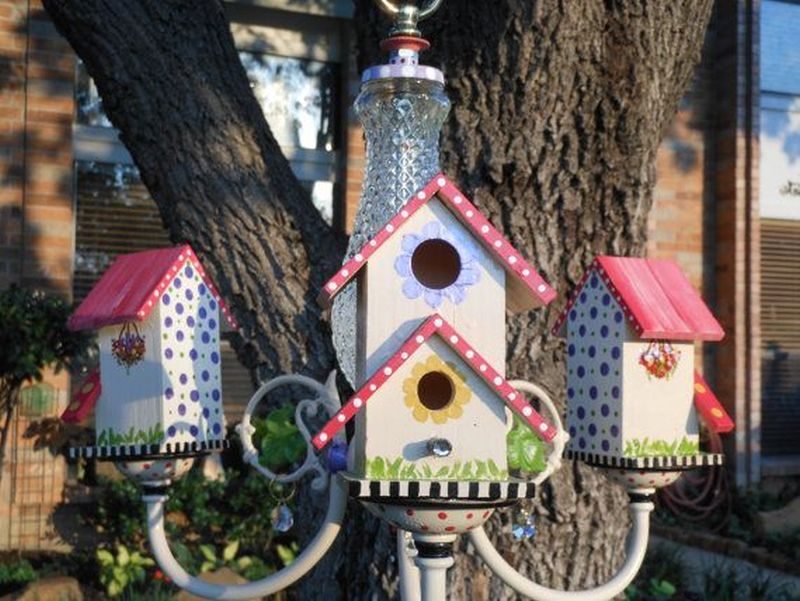 Making a birdhouse is the easiest thing we can do with an old light fixture. Just cut out the passageway on the body of the case for the birds to enter, attach a rod inside across the case's breadth so they may sit and paint the whole thing, it's done!