Collage life is a lot of fun; these are the golden years of our lives, which we can never forget. One may consider living in the college dorm if one's home is in other city or to save travelling time. Most dorm rooms have a reputation of being cramped, small and crowded. To personalize your space, you are allowed to decorate it the way you want provided there are no damages done.
 Three most important tips to save money on readymade stuff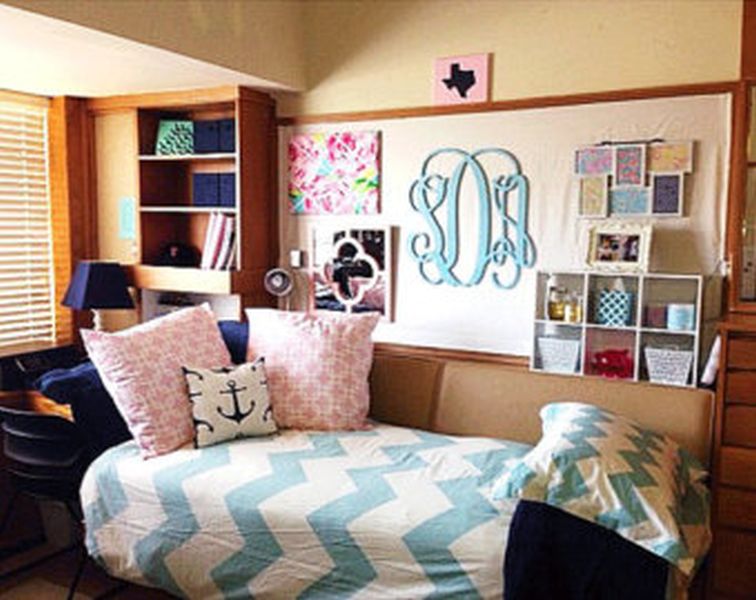 Avail the benefits of deals and discounts.
There are various seasonal and festive deals and discounts, which are great ways to save money. The slashed prices give you the benefit of buying whatever you like within your budget. Keep an eye on such deals and discounts and you can save a large amount of your money.
Second hand items for sale
Another way to save money would be to purchase pre owned items. You can get very good stuff at affordable rates to decorate your dorm room the way you want. Online websites, garage sales, thrift stores are some places where you can find such things.  Keep an eye on the local newspaper and community boards about the different things there are on sale.
You would want a few things when you will shift to your dorm. Plan your MUST HAVE list well in advance so that it is easy for you to look out for what you want. You can decide on the remaining stuff after you see your dorm room so that you know what can fit in. This will save you the trouble of last minute shopping.  It will also help you to remember what you need.
Fun and Unique tips and tricks to decorate your space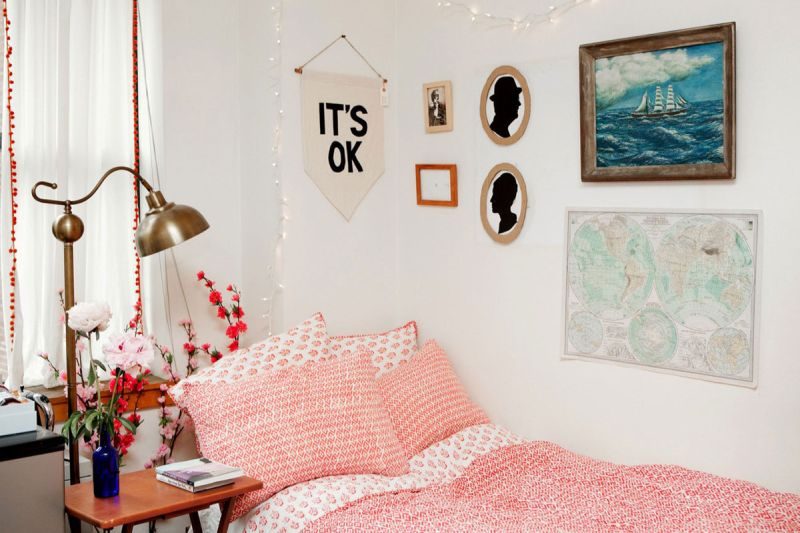 Now that you know some of the ways you can save money, let us look at a few unique and fun ways to decorate your room within your budget.
DIY Christmas light variations for decorative purposes
Flower lights are a great way to make any boring space interesting. There are many variations of this DIY idea available online.  Try to opt for two or more DIY ideas that you can attach to the light. This way you save money on buying individual lights.
Cheese grater for your jewellery
You can use rectangular or square big sized cheese graters to organize your jewellery. The greater does not take up too much of space and it is a great way to ensure that you do not lose your earrings.  It is also a perfect way to decorate your space.
Small sized Rugs, carpets, stools and multi functional racks
Rugs or carpets are a great way to uplift any space. You can consider having two differently colored rug or carpet and change them whenever you want. Even small sized stools can come in handy to decorate your space. Multi functional racks are a great way of decorating your space. You can use the last two shelves to keep your books and college stuff while the rest can contain small and cute decorative items.
Paper chips and white boards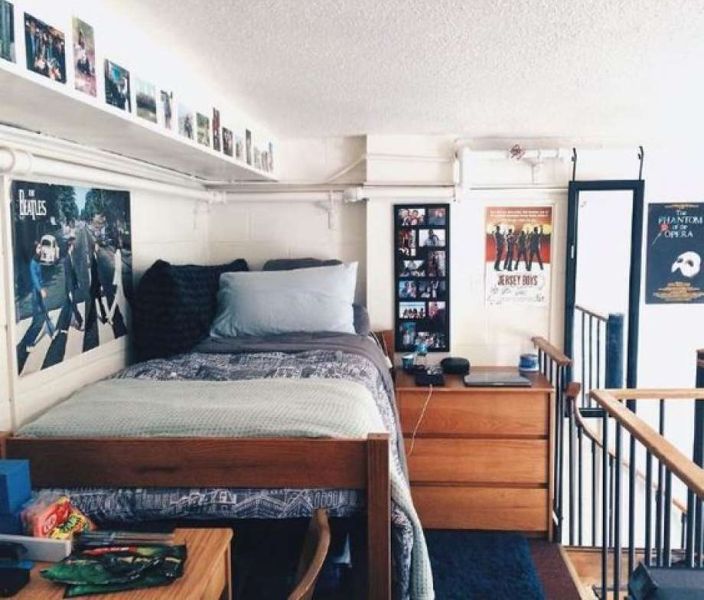 Paper chips are a great way to bring color to your room. You can choose differently colored paper and cut them into different shapes and sizes. Arrange them in the form of a design to bring in the look that you want. White boards are perfect to have in your dorm room. You can use them to note down important things or use them to draw.
Masan jars have the multifunctional benefit of storing things and for decorative purposes. You can opt to design each Mason jar the way you want from the outside. Use the jar to store things like your make up stuff, pens, pencils and other small items that you need when you are in college.
Charging power strip in a shoe box
You would need a multi pin power strip if you need to charge your mobile phone, laptop or use a hairdryer. You can use a shoebox that is big enough to store the power strip and make holes on one side so that you can pass the electric cord. Decorate the shoebox the way you want. This idea will ensure that everything is in place, and your room is neat and clean.