Knotty Pine lumber has natural knots in it, which gives it an altogether a different character that other woods lack. Except for a few people who regard the knotty design to be a flaw, other people like it for its unique feel and appearance. Knotty pine has been a popular choice for wood paneling in many homes and is continuing to be the one.
People who like adding a rustic feel to their home are the ones who like getting knotty pine paneling in their homes. If you are also planning to make it a part of your home, you can use these interior decoration tips by Dr. Prem to make your rooms appear as beautiful as possible.
Coordinating colors for knotty pine paneling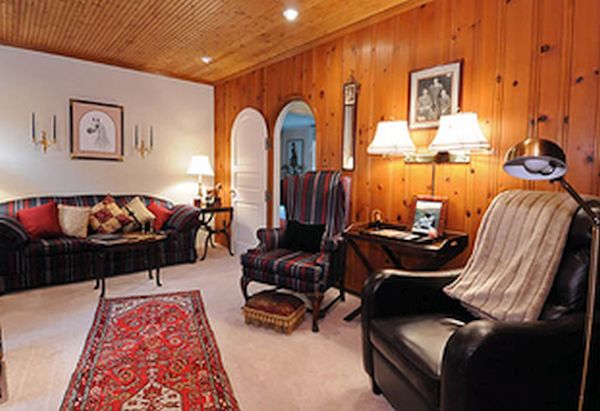 Matte and satiny finish are two types of finishes that make knotty pine paneling look amazing. Color choice to accompany both these finishes should be neutral and warm. Some factors that influence the color choice are the natural light sources in a room, size, who is going to use the room, and what the intended use of the room is. Following is the color guide that will help you pick a suitable color for the room with a knotty pine paneling:
Factors to consider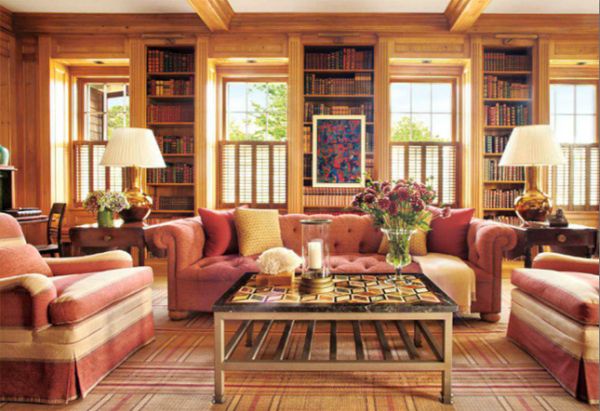 If the space available is small then you better go for lighter tones, as they make the room appear bigger and brighter. If you desire a cozy effect in a room, darker color is the key. Check for the availability of natural light in the room, and find out what colors look best. If the intended purpose of a room is relaxation then deeper color tones can be used.
If you want to use the room for studying or some other activity, lighter colors will do. Last but not the least, the one who is going to use the room the most, his color preference should be kept in mind while painting a room.
Neutral and natural colors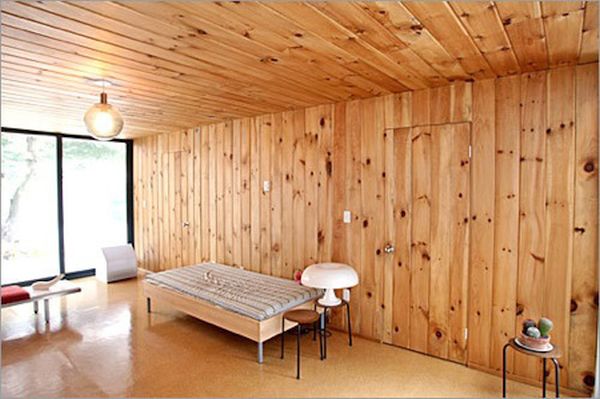 Neutral colors coordinate naturally with the knotty pine paneling. To match up with the warm tones of the wood, you can paint walls in contrasting neutral colors such as vanilla or cool dove gray. If the knotty pine paneling has a lighter shade, deep chocolate color can create the desired impact in the room.
Making the most of knotty pine paneling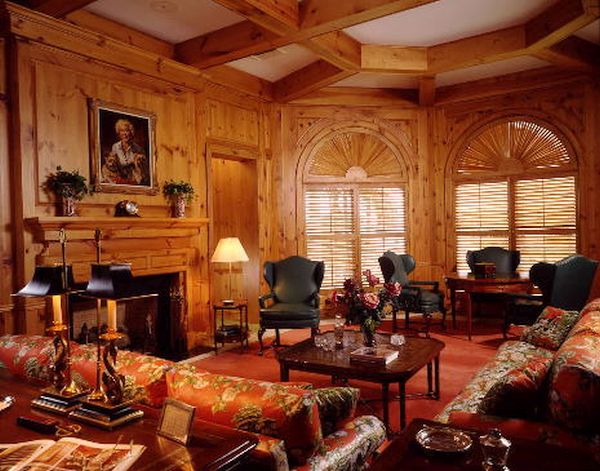 You are supposed to add suitable and sufficient amount of decorative elements and accessories to the room décor so that you can enhance the beauty and impact of the knotty pine paneling in your room. While picking up decorative elements and accessories, you must remember the theme that you have followed in the rest of the room.
If it is a relaxed style that you want, then make use of furniture in beige and creamy shades. To enhance the rustic feel in the room, you can add sack pillows and cushions on the couch or sofa. For a shabby chic theme, you can add floral designed pillows and cushions and some other accessories with a pop of color. Make use of natural fiber such as linen, wool, or canvas in your room décor, as it complements knotty pine paneling really well.
Flooring and windows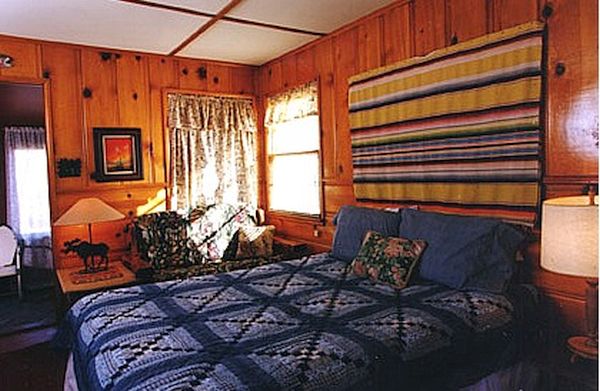 To amp up or beautify the knotty pine paneling that you have installed in your rooms, you should choose a simple flooring. If the floor is also wooden, cover them with gorgeous floral print carpets. If there are some big furniture pieces adorned with bright colored covering, you must hang solid curtains on the windows so that they complement those big furniture pieces. Besides bold curtains, you need not do anything more to your windows, just keep them simple.

Knotty pine has a natural design that consists of knots. This unique design gives knotty pine a unique and a very interesting character that makes it a loveable choice for wood paneling.