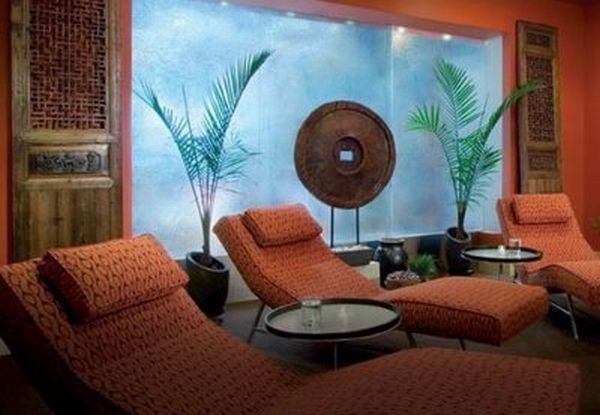 Water is known to calm even the most stressed of environments. The impact is both visual and aural, as the sound of a waterfall cascading can transport us to the lap of Mother Nature. Cascades can thus be incorporated into your work space or in your home, provided there are no major space constraints. Not only will they add glamor to a place, they will also have a healing effect. The cascades may be complemented by materials which reflect water and add to the effect. Mirrors, steel, bronze, chrome, granite and silver harmonize well with water. On adding glass to a waterfall, the dimensions of the room can be optically increased leading to a more spacious and airy feel. Some stylish and practical options for installing a waterfall in your work or personal space are as follows:
1. Black Waterfall with clear glass water panel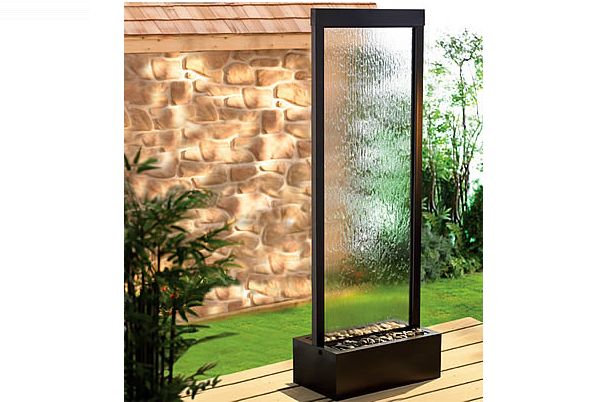 You can install an outdoor or indoor waterfall framed by clear glass with a black oxide frame. Not only is this a pragmatic option as the waterfall can be used both for interior and exterior purposes but it also lends an edgy and sophisticated feel to the space. The stainless steel and glass combination has staying power and durability. Landscape lighting or strategically directed interior lighting must utilize the presence of water to provide a shimmering effect. This waterfall is ideal for a garden as well.
2. The Indoor waterfall offered by Harmonic Environments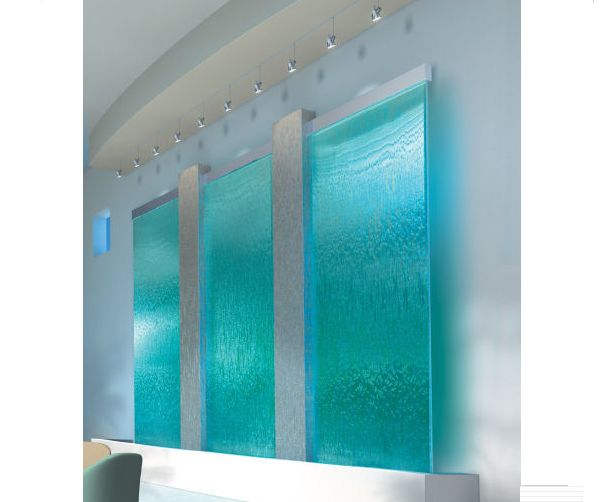 Harmonic Environments waterfall creates that soothing effect you have always craved for. Water not only purifies the surrounding atmosphere, but brings a tranquil ambiance that is very necessary. These waterfalls not only have their practical applications but are also great works of art. The glass panes used not only offer privacy and a surface for the water but also make the room feel airy and specious. The gentle lapping sounds, combined with clever lighting, can truly transform your home. Its maintenance requires only the ZonePure Purification System and is not time consuming at all.
3. Modern indoor waterfall decoration design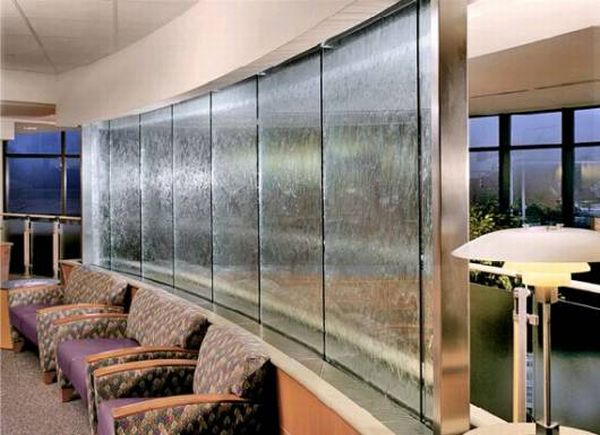 The modern indoor waterfall is a boon for those who like to soak up the presence of rushing water. You can choose the color, the models of waterfalls, the nature of these devices etc. to customize your waterfall according to your tastes. They can be used inside, outside or even on room panels. Not only do they provide relaxation but they are a thing of envy for others as well.
4. The Aspen Falls, a wall fountain offered by Kinetic Foundations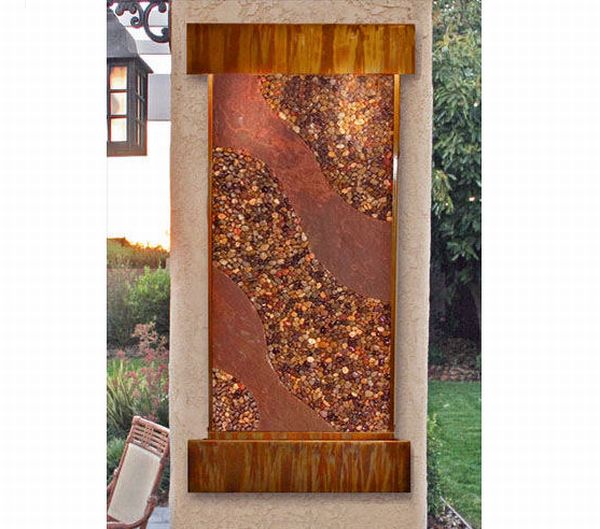 The Aspen Falls aim at producing the correct aural as well as visual effect by the unique use of stones and pebbles, which not only replicate the sound of waterfalls in nature but also look good. In this wall fountain, the water emerges from a copper vessel and then progresses through strategically placed stones and is finally halted by the collecting vessel at the base of the waterfall. Tiny blinking lights add to the feel and the textured background of the waterfall creates a marvelous effect. Its resilience is assured by the use of a clear powder coated finish.
5. Indoor Waterfall by Bluworld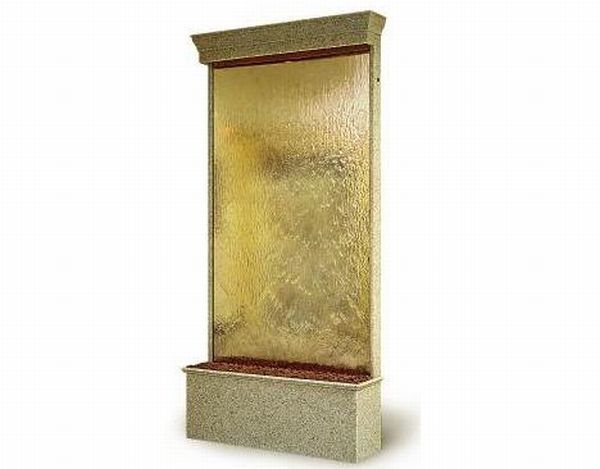 These waterfalls are pre-designed and they can provide the tranquility that you have always desired for in your house. There is no compromise on quality. These waterfalls are durable, elegant and sophisticated. Simulated granite lends an unique beauty to the environment in your room. Also, you can choose from various colors and sizes of the granite as per your own preferences. Other interesting features include rock trays, halogen lighting, control of water volume and flow etc.