Knife is an important tool for every chef and it should work effectively to improve the efficiency in the kitchen. You just have to sharp them in order to improve their effectiveness but this can be little tricky. There are multiple ways to sharpen knives and you can choose best method according to your choice.
You can choose between sharpening stones (manual) and electrical sharpeners to sharpen your cutting tools used in the kitchen. Here we have listed some of the best sharpeners to help you keep your knives razor-sharp.
HDS TEK Knife Sharpener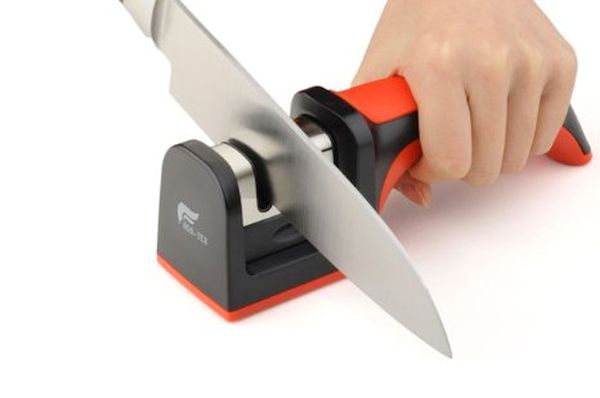 HDS comes with a quality sharpening system to sharpen your knives. The system not just gives a fine shape to your knife, thanks to the finest coarse sharpening system, but also keeps them sharp to help you chop fruits and vegetables quickly and effectively. The powerful sharpener features a comfortable rubber grip to sharpen the knife easily and quickly. The HDS TEK Knife Sharpener is a perfect tool for modern homes.
Two stage sharpener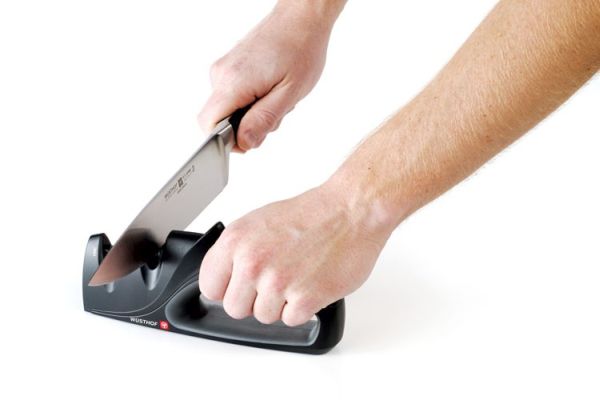 The two-stage sharpener is an amazing sharpener that as the name suggests lets users sharpen their knives in double stages. With two stage sharpening system, users can sharpen the blades of the knife easily and effectively. The best part is that the knife sharpener comes with 100 percent money back guarantee and a free recipe book to learn and cook new recipes. You can buy this knife sharpener from both the stores and online. Two-stage sharpener is definitely a handy gadget that you must have in your kitchen.
Wrenwane knife sharpener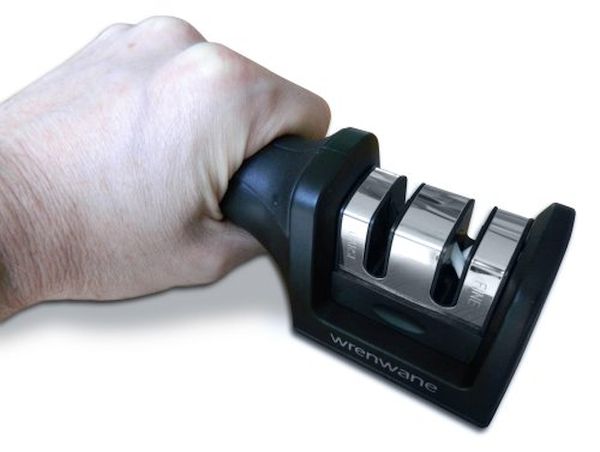 Wrenwane is another effective sharpener to keep your knives sharp and ready for chopping. Presenting two sharpening modes, the Wrenwane knife sharpener lets users sharpen their knives easily and effectively. The extra safety features and trendy design makes it an attractive tool for modern kitchens. Easy to use and clean, the knife sharpener can be a handy tool for regular as well as professional cooks.
Manual knife sharpeners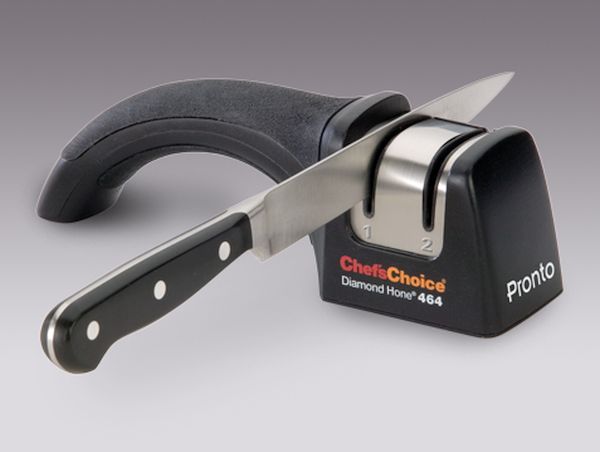 If you love perfection, then going for manual knife sharpener is a good choice for you. For you can use manual knife sharpener to meet your unique and precise sharpening needs. This is the safest way to improve the effectiveness of your knife. You can go for wide range of manual knife sharpeners available in the market and can choose best according to your liking and usage.
Electrical knife sharpeners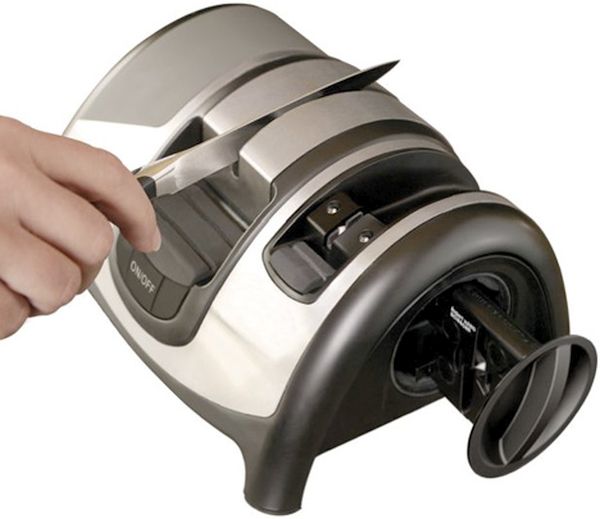 Electrical sharpeners are probably one of the best tools to sharpen your knives quickly and easily, as they keep you away from the hassle and allow instant sharpening. Electrical knife sharpeners are safe to use and eliminates any injury while sharpening the knives. Featuring sleek design and unique color combination, these knife sharpeners makes it a perfect tool for modern kitchens. Electrical sharpener is a power saving appliance that use minimal amount of electricity to perform its work. Apart from this, you can sharpen all types of knives without wasting any time.
Sharpening stones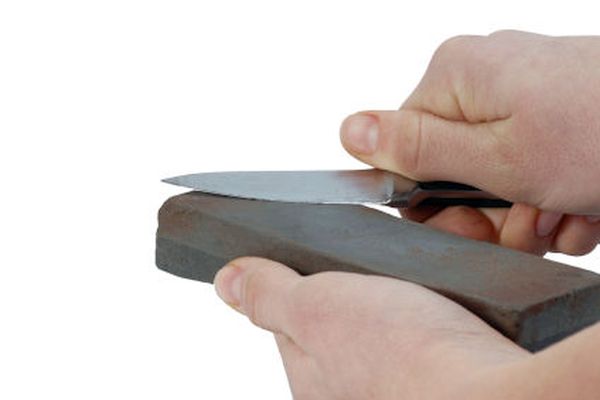 Using sharpening stones is a traditional way to sharpen knives and blades. Sharpening stone is a rectangular block of stone made generally from materials like diamond, ceramic, and other natural sharpening stones. These tools have been in use for centuries and have not lost their utility and even serving modern users effectively. Found in almost all homes, sharpening stones ware used to sharpening scissors, big blades, razors, knives, and other tools. Sharpening stones serve you in multiple ways and you can get them in the market at affordable prices.
A sharp knife is always handy to enhance your performance in the kitchen. To keep your knives razor-sharp, you can go for manual sharpeners, electrical sharpeners, and even sharpening stones according to your needs and requirements.