Plants both indoor and outdoor are perhaps the most natural way to freshen up or decorate your home. However, recycling old objects like milk carton, birdcage or even boots into planters just gives you an opportunity to let loose your creativity and experiment with old, distinctive objects to create something meaningful. Recycled planters not just give a funky look to your décor but also help you go green in the process. Here we have listed some unique planters made using recycled objects.
Floppy disk planters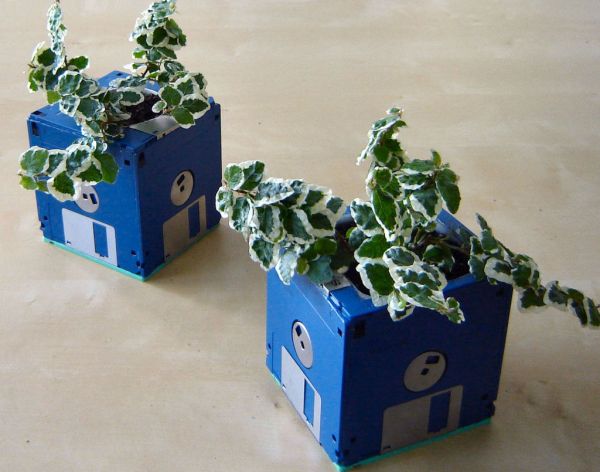 You can find at least a dozen of floppy disks that are no more in use in your parent's room. As they are not in trend now, you can recycle them to create funky yet attractive planters. You can glue a couple of floppy disks to convert them into small, cute planters and place them anywhere in the house. Moreover, you can paint them in your favorite colors to give them a colorful look. This is really a creative way to reuse those old floppy disks.
Wardrobe planter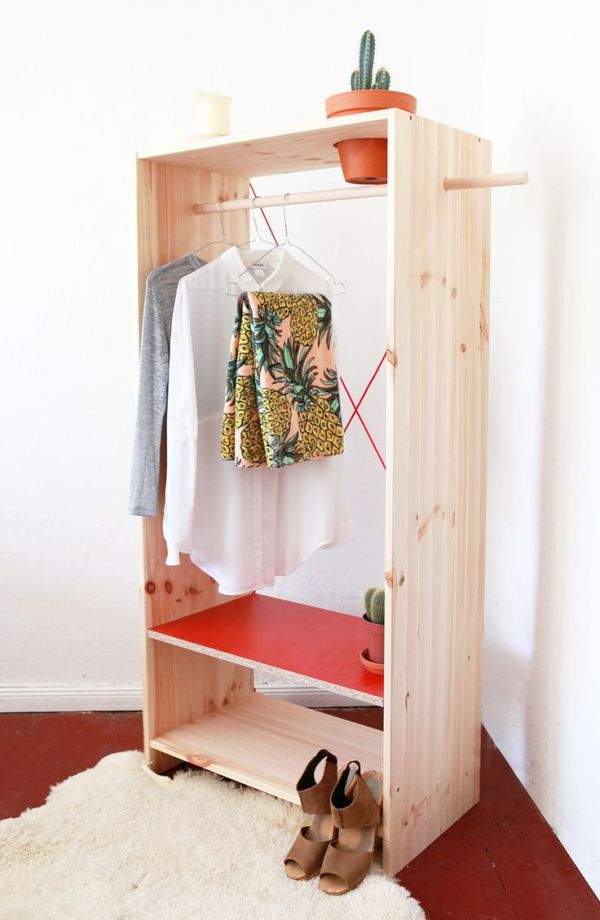 This may seem little unusual but planters made from an old wardrobe can enhance the overall beauty of your garden. Wardrobe planter can be a great choice for small space, as you can grow many plants at one place. You can also use a dressing to give a trendy look to your house garden. If you dress or cultivate the planter in the right way, it will definitely look creative and charming.
Classic stereo planters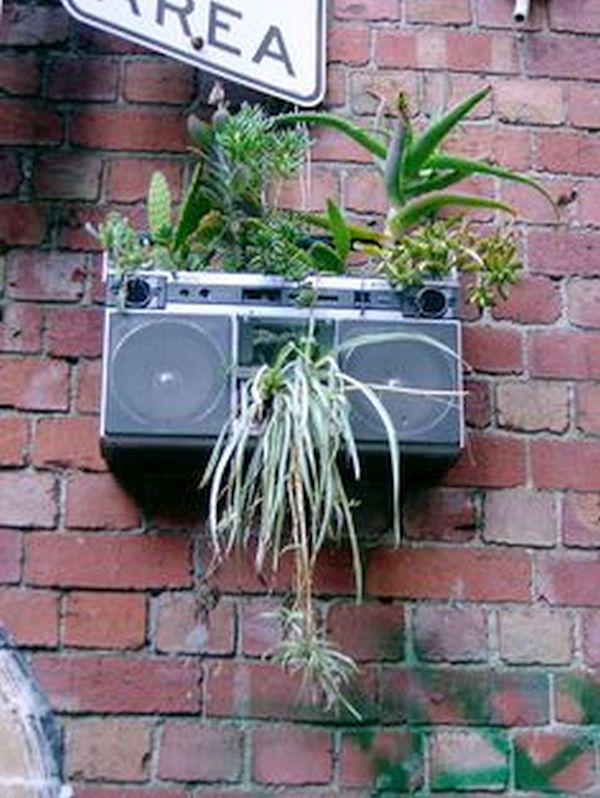 Have you ever thought about converting your old retro or stereo into a small, indoor planter? Here is a unique planter recycled from discarded stereo that you can hang anywhere in and around your home. Apart from being inimitable, stereo planter can give a retro look to your home decor.
Birdcage planters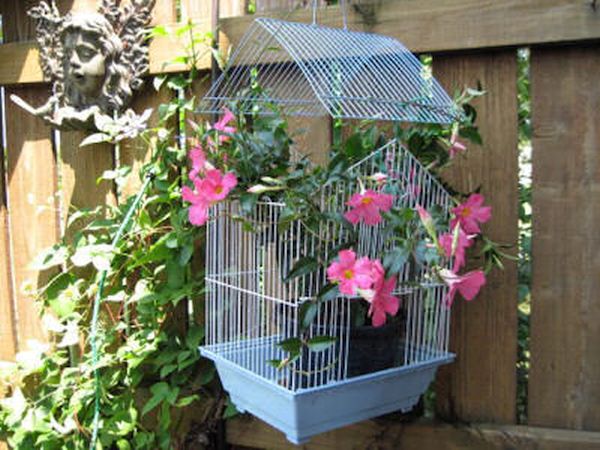 Presenting an intricate design, cage planters are easy to develop and grow than they appear at first glance. These planters simply add an elegant look to any room and garden. Depending on the availability, you can go for either vintage birdcage or decorative birdcage and transform it into a creative planter. If possible, prefer cages without tray to grow plants, as they will work as a natural drainage system for the plants and allow sufficient air to the plants. If you have a tray attached to cage then you can prick it with a screw to allow proper drainage.
Milk carton planters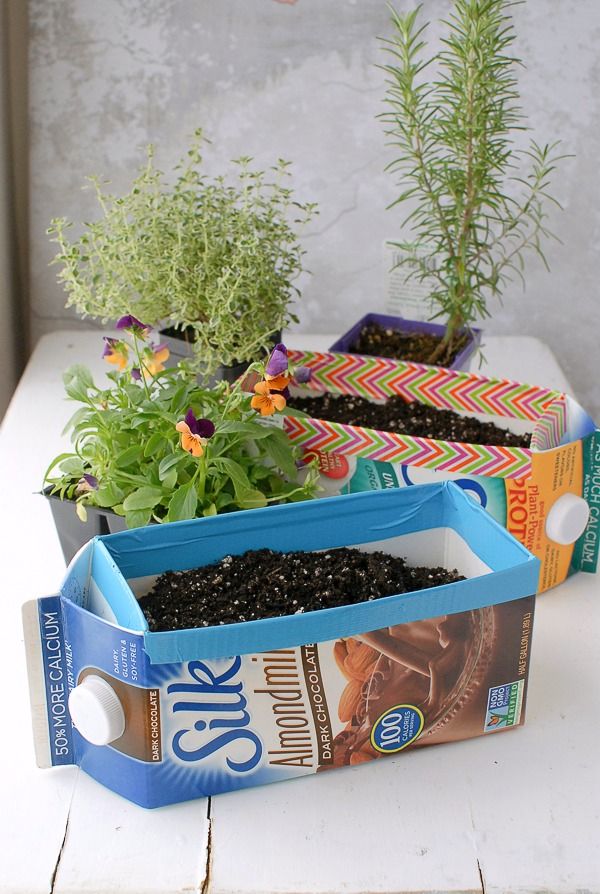 If you love to do green but at the same time innovative and projects at home, than milk cartons can be great choice. Easily available in every kitchen, milk cartons can be transformed into planters to grow herbs and plants with minimum fuss. You just need a pair of scissors to cut the top of the carton, and do not forget to make a small hole at the bottom for proper drainage. This is a simpler way to create planters from your regular trash and enhance the beauty of the house.
Boot planters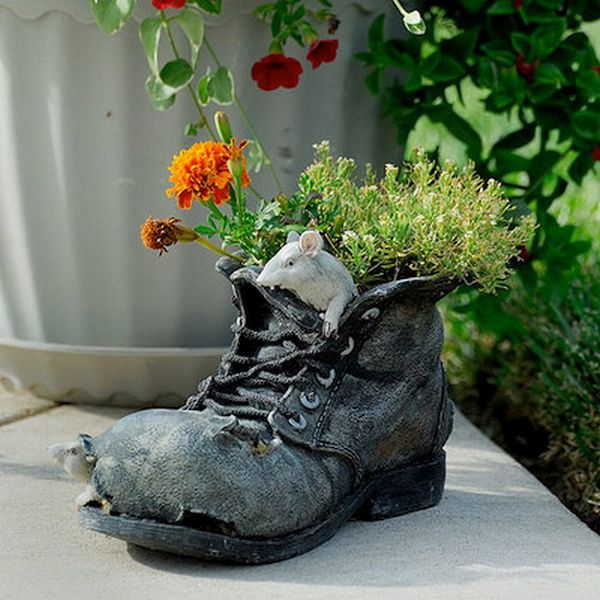 Converting old pair of boot into small planters is a great way to reduce the waste and add greenery to your home. Boot planters not just add an attractive and playful element to your home but also let you keep your favorite shoes that you are reluctant to throw in front of your eyes. All you need to do is fill old shoes with soil and sand and grow your favorite plants, of course the small ones. If you will puncture some holes in the boots, the water in the planter will drain properly. In order to give colorful look to the planter, you can add your favorite colors to it.
Converting waste and useless materials into planters not only adds an attractive look to the house but also help you play your part in reducing the waste and thus, environmental pollution.