Usually we employ a gutter system in households to help channelize water accumulated on the roof (owing to rain or melted snow) to the ground, thereby preventing water damage to the home. Water accumulated on the roof can with time damage it as well as cause seepages in the walls, which would in turn lead to serious problems like electrical short circuits. This is why every house would need a fully functional rain gutter.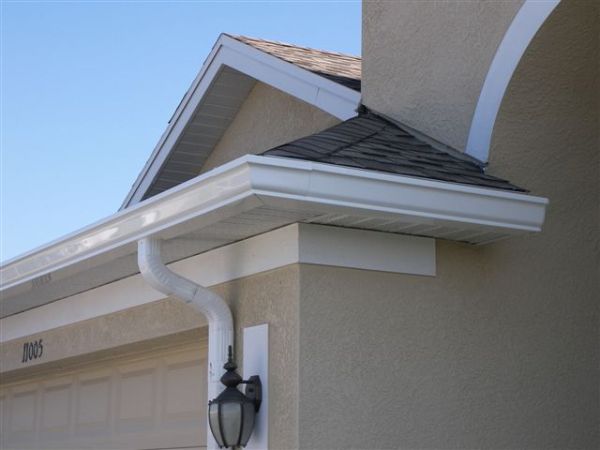 Rain gutters are usually made from different kinds of materials. The choice of material for a rain gutter for your house would depend on factors like the location, color and design of your house, the budget and the pros and cons associated with these materials. Accordingly, here are some materials commonly used to make rain gutters, as well their pros and cons, thus making it easier for you to choose the best material for your house.
Aluminum
Aluminum remains the preferred choice for most homeowners when it comes to installing a efficient rain gutter system. Aluminum rain gutters are lightweight, making it easy for one to install them. They are also extremely durable and thus, literally maintenance free. Aluminum has the capability to withstand harsh weather elements and is resistant to rust. Better yet, there are a wide variety of colors and designs to choose from when it comes to installing an aluminum rain gutter for your home. Hence, you can choose one that complements the color and design of your home rather than sticking out like a sore thumb.
Copper
Like aluminum, copper is highly durable and so, is another preferred choice for rain gutters. Copper is maintenance free as well and can instantly transform the look of your house. However, a downside to using rain gutters made of copper is that they are extremely expensive owing to the cost of the source material itself. Another problem with copper rain gutters is that they can be tricky to install. Hence, you would need to call a professional to get the job done rather than installing the gutter yourself as in the previous case.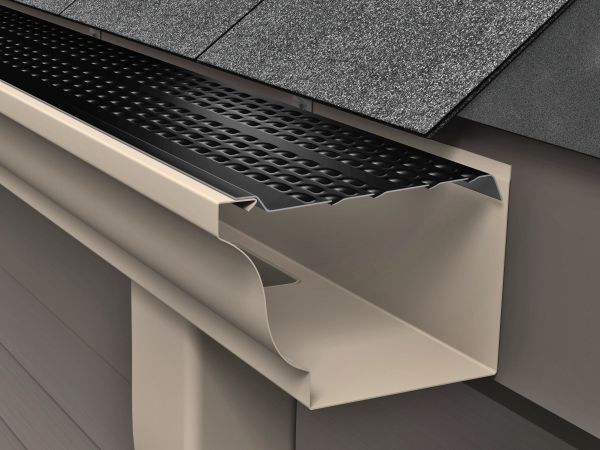 Galvanized Steel
Another material that is used for rain gutters in many homes is galvanized steel. In addition to being very economical, galvanized steel can enhance the appearance of your home. However, as in the case of copper rain gutters, a rain gutter made of galvanized steel would need to be installed only with the help of a professional in order to avoid damages to the gutter or the house during the installation process.
Vinyl
Like aluminum, vinyl is lightweight, durable, maintenance free and resistant to rust. A rain gutter made of vinyl is also easy to install. The good thing about vinyl is that it is considerably cheaper than aluminum as well. The only downside to using this material for the rain gutter then is that it cannot withstand extremely low temperatures. When exposed to extreme cold, a vinyl rain gutter would tend to freeze completely and break.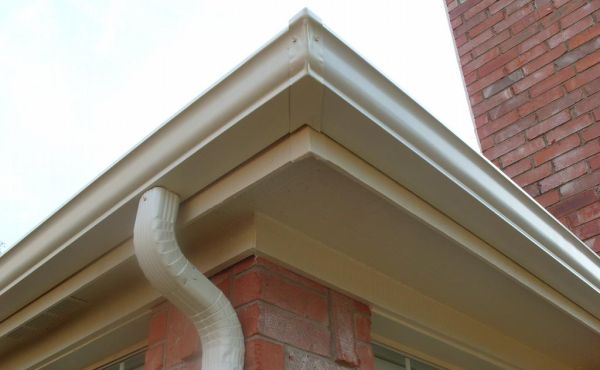 Wood
They may look great and enhance the exterior appeal of your home. However, wooden rain gutters are not that efficient or functional. When exposed to water for prolonged periods, wood can rot, thereby damaging the gutter. But if you opt for woods like redwood, cedar and fir that inherently posses the ability to resist rot and damage, you stand a chance of getting a gutter that looks and works like a million bucks.
Summary
Here are some of the appropriate materials you can opt for when installing a rain gutter for your home. Make it a point to discuss with a professional beforehand to ascertain the pros and cons of using these materials for your home, as you don't want to end up with a decision (and a rain gutter) you will regret later.