Most of the homes tend to have a backyard. If you too have a backyard in your house, then there is a strong possibility that you may be thinking of doing some landscaping in it in order to make it look attractive and appealing. Landscaping is not that hard a task provided you do some research about it beforehand. Once started, you would come to realize that while you can handle certain jobs easily on your own, others would have to be placed in the hands of professional landscapers.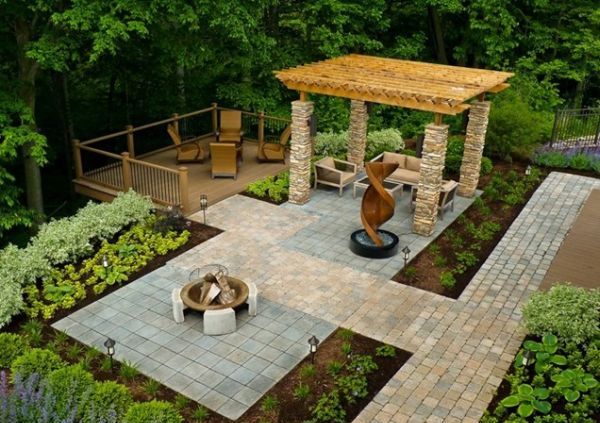 What many homeowners do not know is that landscaping actually allows them to utilize the backyard for reasons other than gardening. For instance, you can make use of landscaping to expand your home's living space. A landscaped backyard can transform into the perfect place for family gatherings or parties. It can become a corner for the kids to hang out and play games after school and during the weekends. It can also double as your reading corner in the afternoons when you have some much needed time for yourself. Hence, a landscaped back yard can literally give you more living space for the current mortgage value. Achieving this is not an uphill task, and you can do it easily with a proper design and overlay.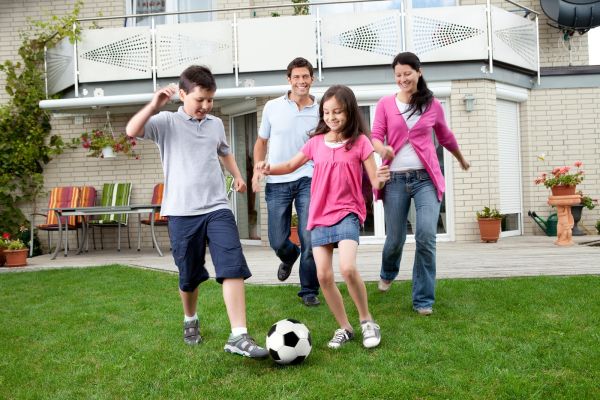 Simple and Practical Designs
Landscaping is not a task that you can complete in a day. It would take days, weeks and even months to get everything set up in your backyard. While you may want to add elaborate design elements like outdoor fireplaces, fishponds, swimming pools, waterfalls and concrete pathways to make the area look more beautiful, we recommend you accomplish these tasks one at a time. Start with simple and practical designs, working your way towards the more elaborate times as you move ahead with your plan. This would enable you to space the necessary elements properly without making them look overcrowded.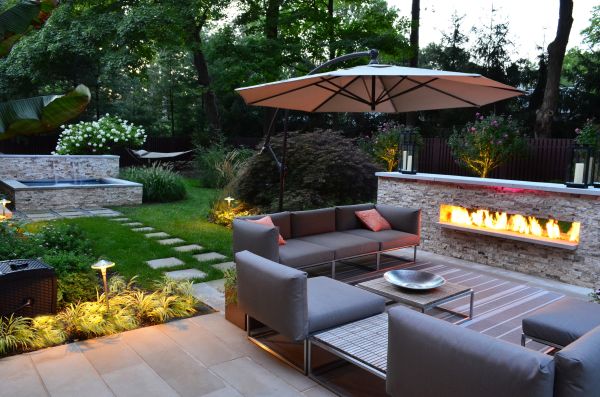 Natural and Artificial Elements
Landscaping is a project that works stage by stage. While most homeowners would opt for artificial elements to add to their yard, we recommend an appropriate blend of natural and commercial elements to enhance the appeal. For instance, you can consider adding a rock wall to the patio instead of the standard fence. In addition to being cheaper, a rock wall would look more aesthetic and natural. You can also opt to add plenty of seasonal plants to your landscape design so that you can enjoy some quality time with your loved ones in the backyard right when the flowers start to bloom.
A naturalistic fountain or stream would also add noise and movement in your backyard. Make sure though that the water in this design element is not wasted and used for another purpose like washing or cleaning.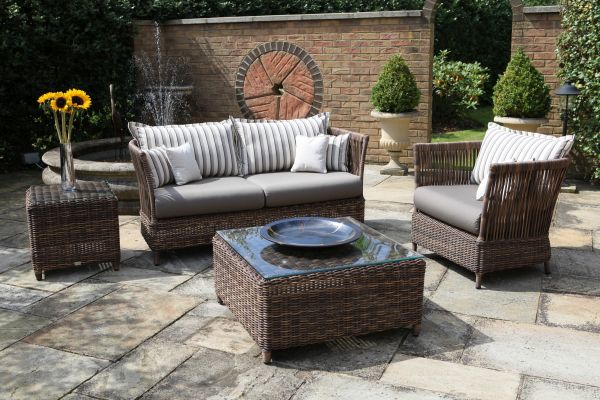 Water Proof Design Elements
When opting to place furniture or other décor pieces in the backyard for your landscaping project, you must choose ones that are water resistant and can withstand prolonged exposure to the sun as well. This would prevent the need for you to drag them into the house if it is especially hot, or starts raining suddenly.
Summary

If you have a neglected backyard, do not feel guilty about it. Rather, chalk up a plan to transform the region into a great recreational zone for the entire family. Landscaping your backyard would help the area look more beautiful. It would make your home look more inviting. It is not that hard a task as well. All it takes is some time, effort and creativeness on your end to transform a useless backyard into an enjoyable space. So start thinking and get working.