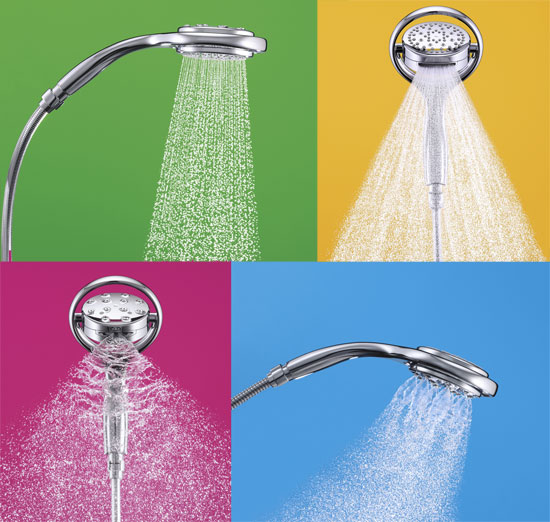 Kohler has come up with a unique hand shower called the Flipside hand shower that gives you a different experience every time you shower. This shower head is different from the convectional ones where you turn the ring to switch different modes. All you need to do is flip the shower head to select the modes to adjust the flow of the water.

The four modes are:
"KOVERAGE – for a traditional, everyday shower with maximum water coverage that is perfect for the morning shower routine (green)
• KOTTON – streams a layer of dense, soft, enveloping downpour of relaxation that caresses your skin(yellow)
• KOMOTION – a drenching spray that delivers an exhilarating, circular pattern to refresh the senses after a tightly-wound day(pink).
• KURRENT – provides a focused and invigorating massage spray to target tired or aching muscles (blue)"
Priced at $107, the Flipside will be available from 1st of May. The bath is our sanctuary for a few minutes of personal time, relaxation and just a bit of pampering, so go ahead and enjoy your bath with the Kohler flipside hand shower.
Via:Notcot