Outdoor space of a home speaks a lot about the personality, taste and style of people living in. This is why some people take so much interest in beautifying the outdoor space. You can also turn your dreary yard into a happening, modern, and beautiful space.
You can actually turn your garden or porch into the one you saw in some magazine but its high price tag had turned you down. Bringing that chic look to your garden does not require you to spend a fortune. Here we are with some great landscaping ideas that look like a million dollar thing but cost nothing.
Go Green
Lots and lots of greenery is the most basic and the most important thing you could do to make the outdoor space look lively, appealing and it does not require spending a fortune. Adding greenery with plants is one way and with grass is another, which is more efficient.
Cover majority of the garden area with grass, as it not only looks beautiful but has certain benefits as well. It helps stabilize dust and reduce air pollution, reduces water runoff, and prevents soil erosion. If you have a small brick wall backyard wherein growing grass does not seem feasible, you can always cover the area with a faux grass rug.
Beautify the space with perennials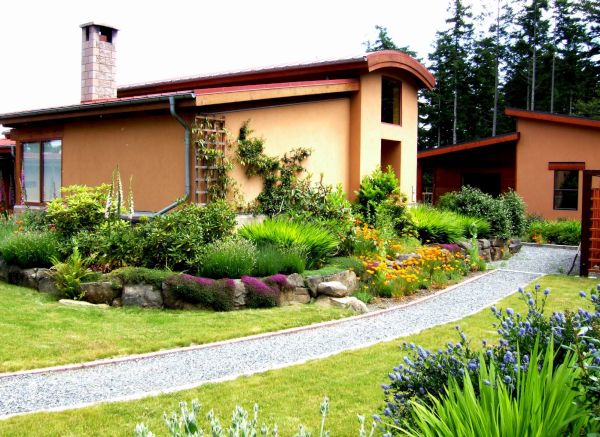 While deciding on plants that you will be planting in your garden, you must consider a comparison between perennial and annual plants if you want to have an inexpensive choice. Annual plants grow only once and for the next year, you are supposed to plant new ones.
On the other hand are the perennials, which keep growing season after season. Perennials might cost you more initially if you compare it to the annuals but as we said they keep growing year after year, so it seems to be an economic choice.
Bring leftover pallet wood into use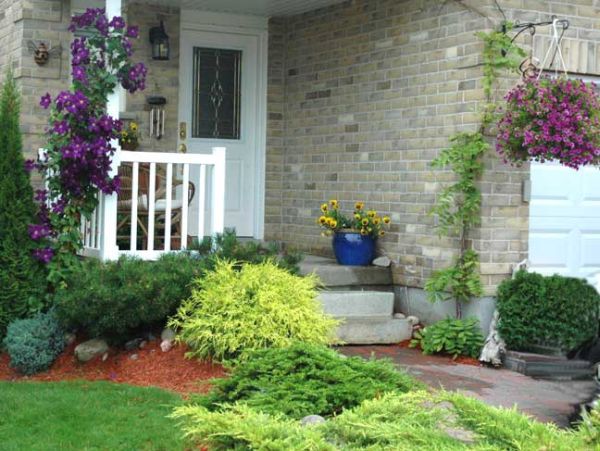 Using pallet wood in a number of ways to add a happening and a rustic feel to your yard decor is an inexpensive way you must consider. You can make a chair or a comfortable sofa seat for your patio with the pallet wood lying waste in your store. You can also turn them into planters that look like expensive but are actually inexpensive. Use colors and upholstery to make the pallet seat creative and interesting.
Grass combination is the key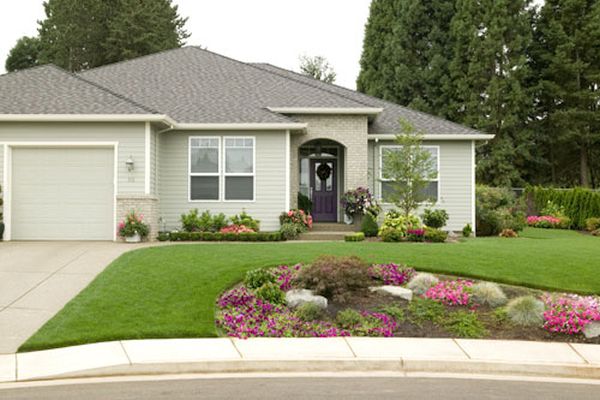 Yet another very trendy but inexpensive way to add newness to your garden is to employ a combination of grasses in your garden. It will add color, texture, and a chic look to your outdoor space. Some of the grass types you must consider include feather reedgrass, blue oatgrass, little bluestem, and fountaingrass, which all have their own color and texture that helps add so much of variety and visual appeal to the space.
Design your own paver path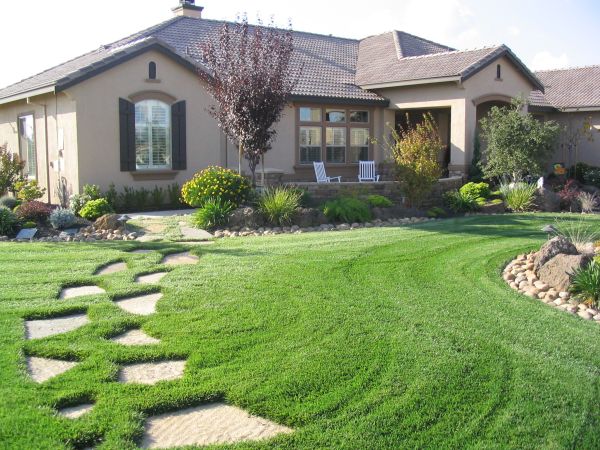 A paver walkway looks too stunning and you can make it even more visually appealing with the choice of unique paver stones. You can go through some tutorials on the web that teaches you to make beautiful paver stones or you can choose from the already available ones. Try to mix and match different colored and patterned stones for a more rustic feel.
Recycle and reuse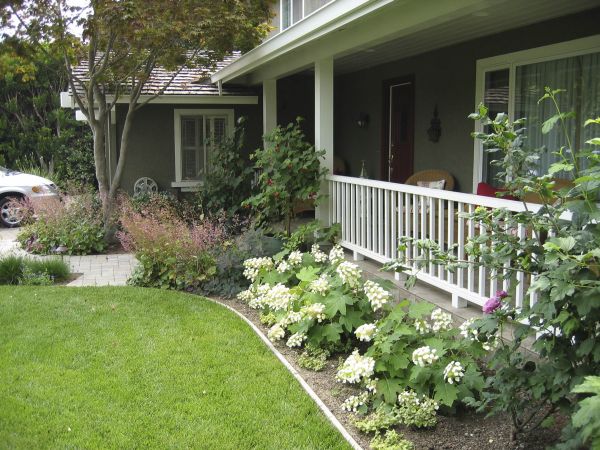 When considering inexpensive landscaping ideas for your garden, do not forget to repurpose plenty of stuff lying in your store. Right from the pallet boxes, old tires, shoes, wicker baskets, light fixtures, to ceramic pieces, these all you can use to beatify the space in an inexpensive way. You need to put your creativity to use on order to turn scrap into something that has a tremendous visual appeal.
Beautifying your yard, patio or a garden does not always require you to spend a fortune. You can do the same without spending much as well.