Bathrooms are no longer somber interiors featuring white or grey tiles. The modernistic bathrooms aim to carve a niche of their own in the house and feature myriad colors and designs that would simply transform them into an oasis altogether. Here are some such tile designs that you can incorporate in your bathroom.
Ocean colored tiles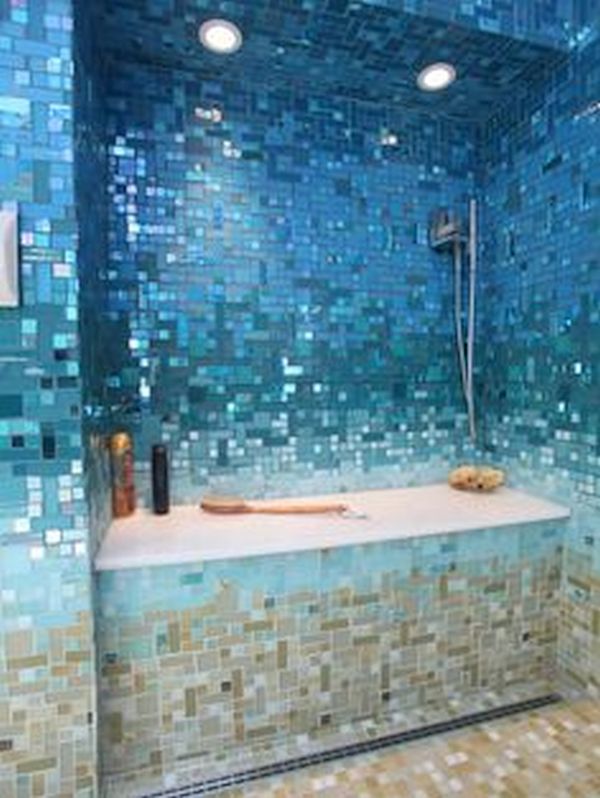 This season ocean colored tiles in shades of aqua, emerald green and turquoise, which offer a dramatic underwater look to your home, happens to be the favorite of most of the homeowners. The blue tiles make you feel as if you are enjoying a splash in a pool, instead of taking shower in a bathroom, tempting you to stay in the bathroom forever.
Bold colors are making headway in bathroom designs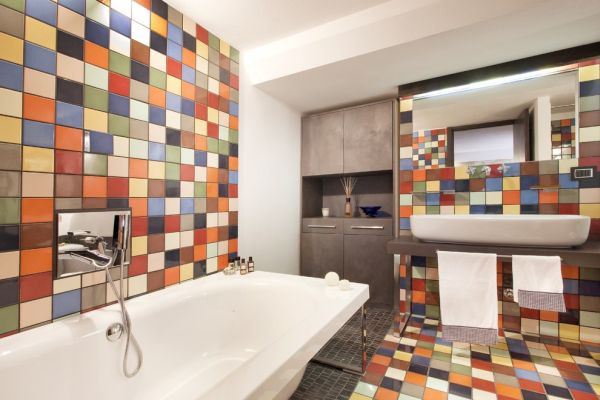 Homeowners these days are opting for bold colors to add a bolder, more dramatic look to the bathroom. One color that is making headways into many bathrooms is bright red that accentuates everything in the space beautifully. So be braver and choose a color that makes your bathroom pop. You can go for red or any other bold color to achieve the vibrant look.
Reflective tiles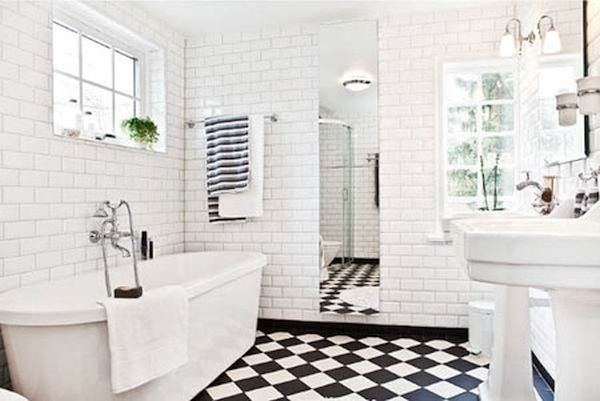 Reflective tiles can be a remarkable idea to accentuate your bathroom! Covering your bathroom walls with reflective tiles will not only make your bathroom look larger and brighter, but make it look ultra-glamorous as well. You can also choose reflective floor tiles for added chutzpah.
Modern art tiles are groovy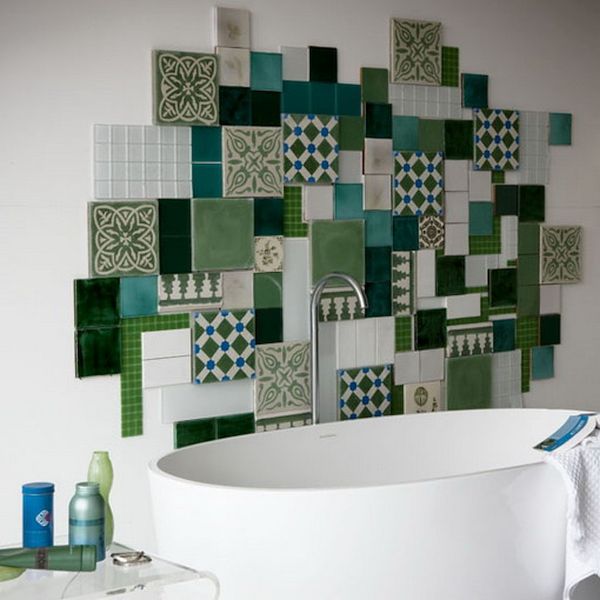 Many companies are now imprinting the favorite art or designs of their customers on tiles. All you need to do is provide them with the picture you prefer and they will emboss it on the tiles that you can install on your bathroom walls. The result will be simply stunning and offer you a highly personalized bathroom space.
Horizontal tile designs are gaining popularity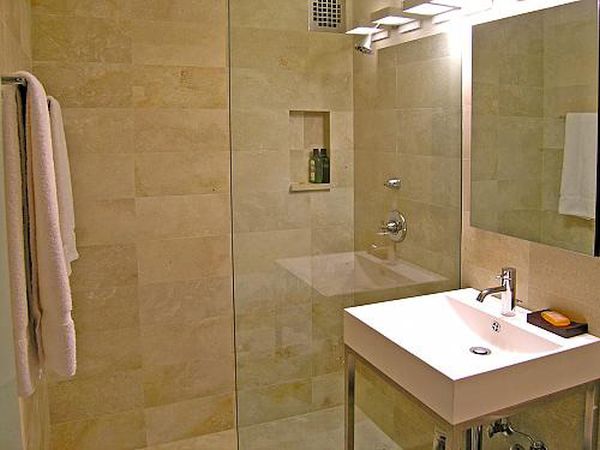 Instead of opting for large square shaped tiles, how about going subway and choosing tiny horizontal tile stripes to add flair to your bathroom walls? This would be a great idea for small bathroom spaces where the image of an elongated tile pattern would help stretch space, making it look bigger. The design itself is quite trendy and looks smashing on your bathroom walls.
Moroccan style tiles are here to stay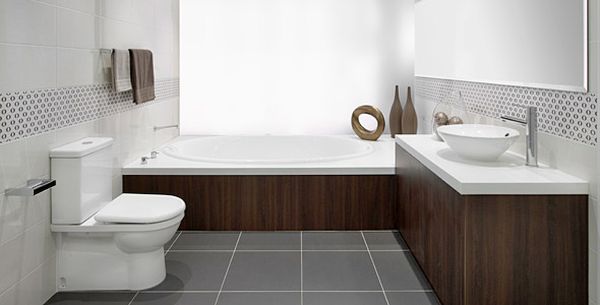 Moroccan inspired tiles are becoming quite popular in many households today. They creative designs and prints of these tiles, including the very famous arabesque tile design in painted glass, help transform an otherwise ordinary looking bathroom completely.
Wood inspired tiles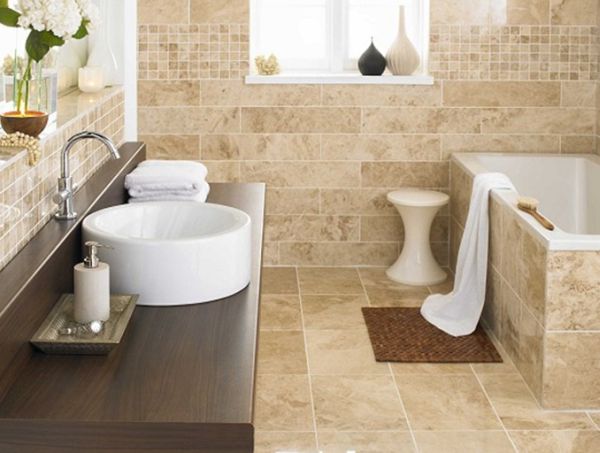 Although most of us love to have rustic wooden walls for the bathroom, we tend to step back, owing to the high maintenance issues involved with the same. However, the introduction of wood inspired tiles has grabbed the attention of several homeowners who are now opting for this no maintenance, uncatchable wood like ceramic look in the bathroom.
Tips to choose tiles for your bathroom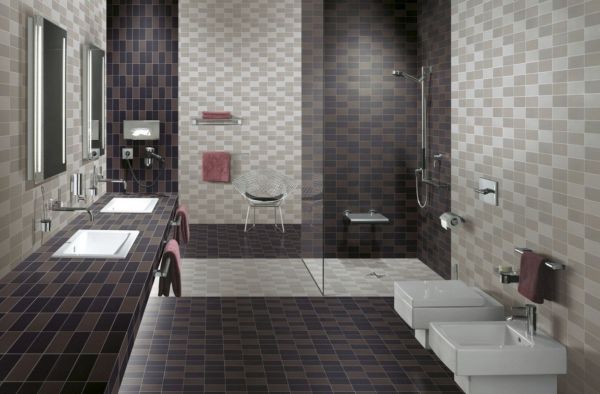 Here are two important tips you can follow when choosing tile designs for your bathroom.
Define separate zones with separate tiles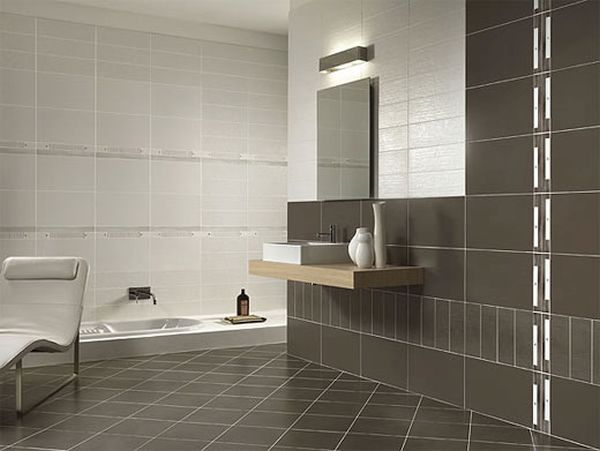 One way to make your bathroom stand out is to kick out the monochromatic look and invite the bolder and spunkier multi-tile look. For instance, you can install a different design/colored tile in the shower area, demarcating it from the rest of the bathroom clearly.
Create built-in niches using tiles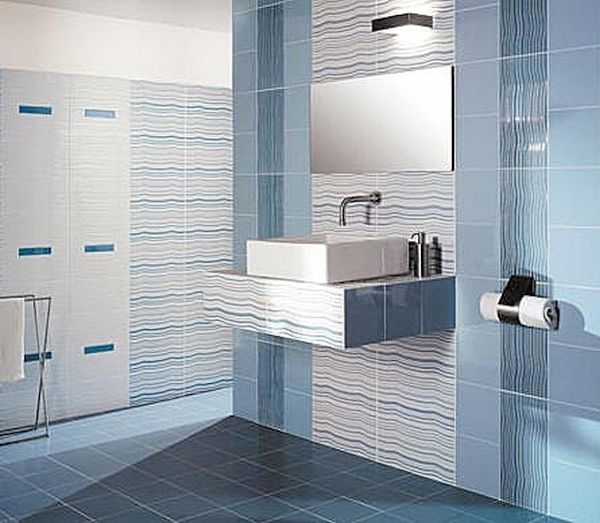 Consider built-in niches instead of shelves for your bathroom. In addition to maximizing space, this would allow you to get plenty of space to keep the toiletries. Choose different colored tiles to highlight the niche.
If you in the process of building or remodeling a bathroom, consider opting for different tile designs instead of the standard ones you come across in every house.