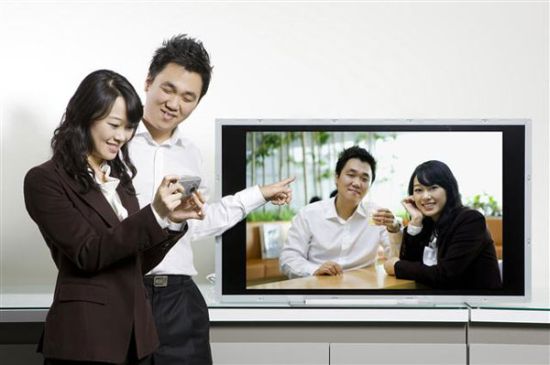 Companies around the globe are showing off their best electronics at the CES. Pictured here is yet another hi-tech TV from LG Electronics. Dubbed the 'Digital Photo TV', LG Display's 47-inch LCD TV panel makes it possible for a TV to serve as a digital photo frame when the TV is not in use. Cool or what?
What's different? Indubitably there is an array of smart high-def televisions available. What makes this TV stand apart from the rest is its multi-tasking ability. It lets you enjoy your favorite programs when on and turns into a digital frame mode while not in use. So instead of channel surfing, it just flips through some of your memories or artwork.
Standout trait of Digital Photo TV is that the power used in the digital photo mode is only 10-15% of what is required when watching television. You can even display your family photos or a famous painting via the TV screen without hammering a nail on the wall. Stylish, hi-tech electronic that enhances any modern home interior is indeed peerless!

Price and availability: You can check out the Digital Photo TV and more at CES 2009. No availability or price information at this time.
Via: Techradar/ Electronic House