Today's technology-driven culture, particularly among Millennials, has created new expectations for the environment in which we live, and lately this has been focused on how we sleep, and the mattress on which we sleep. Agood night's sleep is the essential formulafor success; and online shopping has replaced the old-school way of buying a mattress in a store.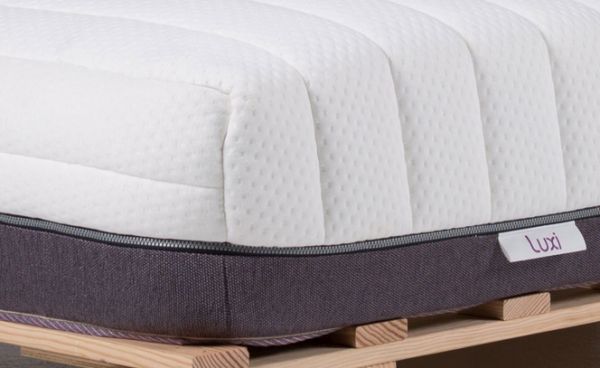 Just as every Millennial has a smartphone with an individualized home screen with custom settings and favorite apps, thenew age consumer demands that their environment conform to their individual tastes and needs, such as the new-generation mattresses that adapts to the user.
When first introduced, the first generation, one-size-fits-all online mattresses attracted Millennial buyers, but the reality is a one-setting mattress does not work for everyone, and so the early adopters demanded something better.
The Luxi Mattress launched on the scene with the first adjustable foam mattress that users unzip and reconfigure themselves to soft, medium or firm settings.  Using the most technologically advanced design in the market, Luxi incorporated exclusive foam technology SBT (Support Balance Technology) so that the mattress feels soft and conforming to relieve pressure points yet it gives support to heavier body parts like hips and shoulders and keeps the spine aligned during sleep.
Luxi went beyond its high-performing innovative design to meet the demands of the new consumer by sourcing the highest quality raw materials and using superior packaging and shipping methods, direct to the consumer's door and is made right here in the USA. Luxi is also the manufacturer, so that when consumers' purchase from Luxi, they buy direct from the mattress maker instead of a marketing middleman, which ensures better quality control and customer service.
Luxi's design and performance has earned it the rating of the #1 performance mattress by The Sleep Sherpa. And introduces an adjustable and adaptable design that breaks out of the "one-size-fits-all" model of the first generation of online mattresses.Why buy the next generation mattress?Think about it. Why would you buy an iPhone 4 when you could buy an iPhone 6s for the same price?
In support of Better Sleep Month Luxi is giving away a free mattress every Monday in May! To enter simply fill out the entry form at www.LuxiSleep.com/mattressmondays for up to five chances to win a free Luxi mattress – a winner will be drawn each week Monday starting May 2 during Better Sleep Month!
Article Submitted By Community Writer