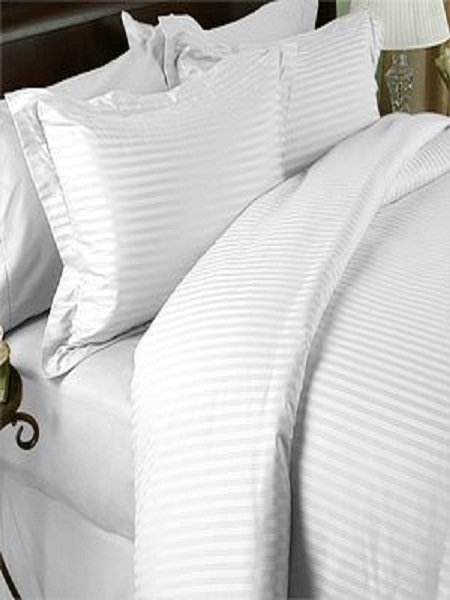 You get a good night's sleep when the mattress, sheet underneath you is soft, cozy and comfortable. Egyptian sheets are best known for these qualities since they are made of high quality cotton fibers. These fine cotton fibers are extra long and thus make the sheet more durable and strong. These also have higher thread count compared to other types of cotton sheets. The most luxurious Egyptian cotton sheets have 1000 thread count which is very comfortable. Investing in Egyptian cotton sheets will give you a good sleep every night which is worth the money. Check out some of the luxurious Egyptian sheets:
Egyptian cotton sheets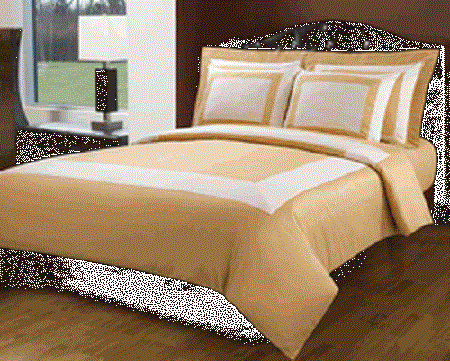 Now, feel the luxury of the extra richness and softness found in luxury hotels right in your bedroom. Wrap yourself with super soft 100% Egyptian cotton sheets that come to you from the cotton grown in the Nile River Valley. The superior quality, elegance found in these sheets is truly incomparable. Experience increase in the softness of the sheets with each wash. The bed in a bag sets are sure to pamper you with the lavish bed comforter which helps to stay warm even in the harsh winter. These are available in King, Queen, Full and Calking sizes.
1200-Thread-Count Egyptian cotton 1200TC Sheet Set, California King, Ivory Damask Stripe 1200 TC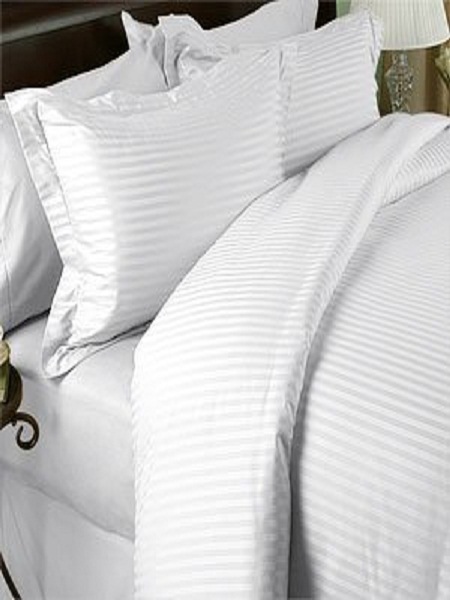 Your search for ultra soft and superior sheets ends here. Experience the luxury of a classy elegant suite found in world class hotels right in your bedroom with this Egyptian cotton set. Made of 100% long staple Egyptian cotton and with a thread count of 1200, the sheet is truly exemplary as it provides quality, comfort and elegance. Enhance the softness of the sheets with each wash. The set includes 1 flat sheet, 1 fitted sheet and 2 pillow cases. It is flexible to suit a mattress of 14 to 20 inches due to the elastic fitted sheet.
Luxury 300 Thread Count Water Bed Sheets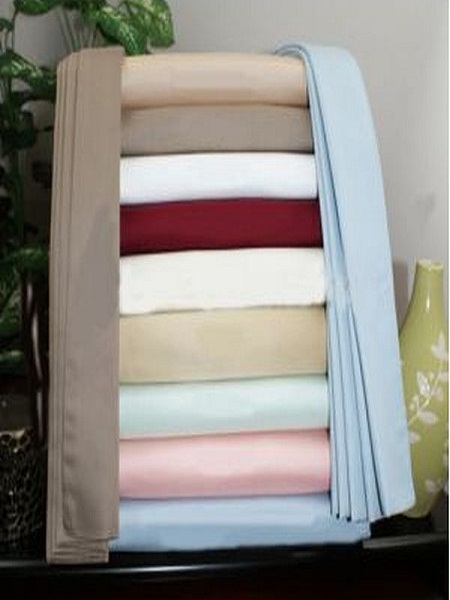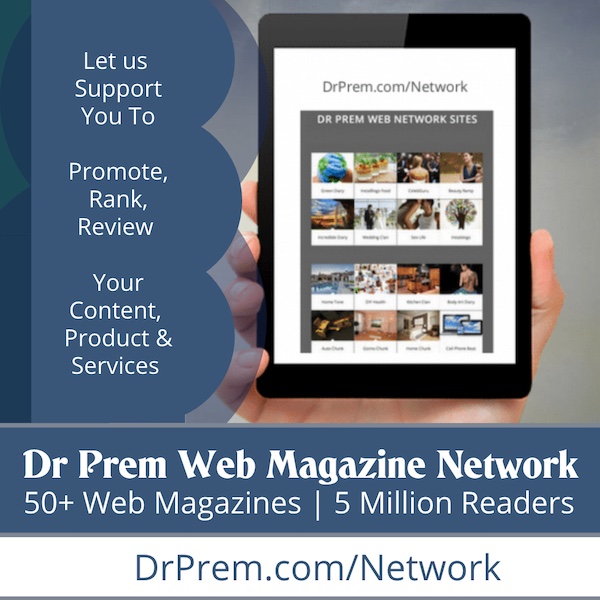 This sheet makes a perfect fit the specifically designed waterbeds. Experience the ultimate luxury when you lie down on these carefully woven 300 thread count cotton sheets. It has superior weave and is woven in the most authentic manner using the best cotton in the world. The set is available in Beige, Burgundy, Gold, Ivory, Light, Mint, Peach, Taupe and White color. Each wash enhances and comfort and softness of the water bed sheets. Enjoy and relax in the lap of luxury with these ultra soft water bed sheets.
600 Thread Count Attached Water-Bed Sheet Sets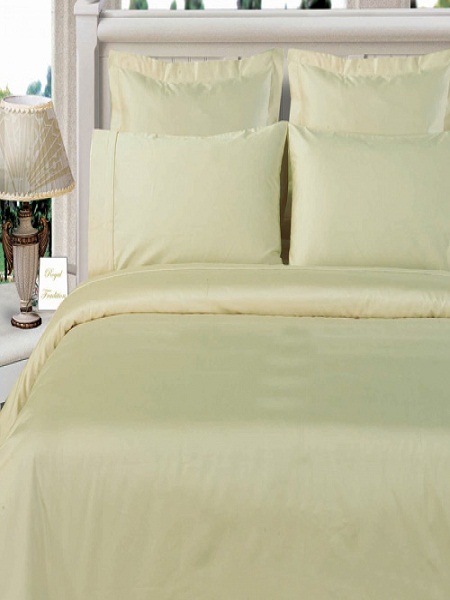 The long-staple cotton grown along the Nile valley brings you the best luxurious water-bed sheets woven with 100% Egyptian cotton having a thread count of 600. The sheets are woven out of single yarn made of superior quality. The sheets are connected at the bottom and the middle of the bed that holds the sheets on the bed. This luxurious set includes 1 Waterbed sheet, 1 Queen/King/Calking size fitted sheet, 2 pillow cases of standard size. Pick your choose from wide range of elegant colors – Taupe, Black, Blue, Burgundy, Chocol, Gold, Ivory, Navy, Sage and White.
JLA Basic Solid Satin 6 Piece Sheet Set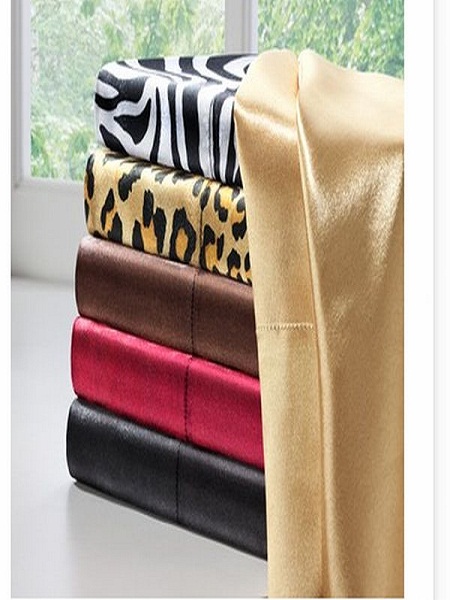 Feel romantic and glamorous on Satin bed sheets. Satin sheets are made of 100% polyester and are feels smooth and silky to touch. This set includes 1 flat sheet, 1 fitted sheet and 4 pillow cases. The satin finish of the sheets gives a feel of luxury and is ideal to be use all round the year. You need not worry about wrinkles on the sheet due to its wrinkle free properties. This set is available in full, queen and king sizes and several colors such as – Black, Gold, Red and Chocolate. For those customers who love the wild and adventure go for Zebra and Leopard prints. You can fit this easily on a 16 inch mattress and is machine washable.
Simple Luxury 400 Thread Count Egyptian Cotton Solid Sheet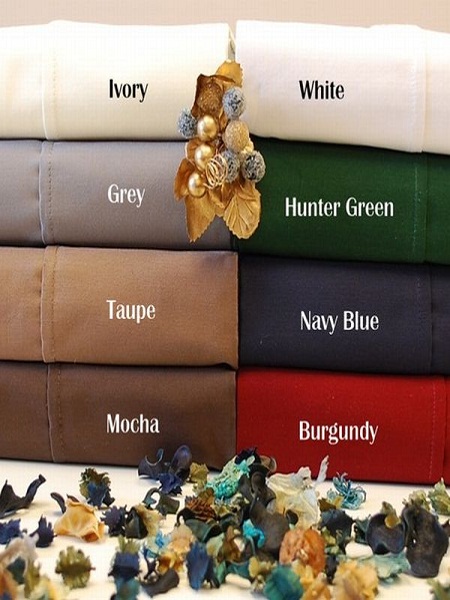 This simple Egyptian sheet is made of 100% Egyptian cotton with a thread count of 400. Enjoy and feel the richness and luxury on this high thread count cotton sheet. Sateen finish of the sheet makes the sheet look rich and feels extra smooth and soft. Experience the luxury of a five star hotel suite right at the comfort of your home with this luxury bedding. The set is available in Twin, Twin XL, Full, Queen, King or California King Sizes. It includes 1 flat sheet, 1 fitted sheet, 2 pillowcases and is available in a wide range of colors. This sheet is fully flexible enough to fit a 18" mattress due to its elastic fitted sheet. The set is machine washable.
American Baby Company Value Jersey Mini Crib Sheet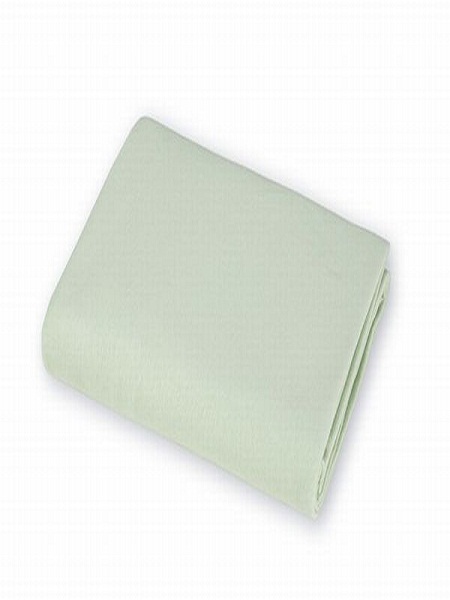 This 100% cotton jersey knit makes it cozy and comfortable for your little one on the crib. It fits all standard size mini crib mattress. It measures 24" x 38 "and is available in Blue, White, Ecru, Celery and Pink colors. The sheets make a snug fit to the mattress and give it a smooth and soft feel. Make your baby comfortable with this sheet on the mattress. You can also use it while travelling.
Elly Organic Sheet Set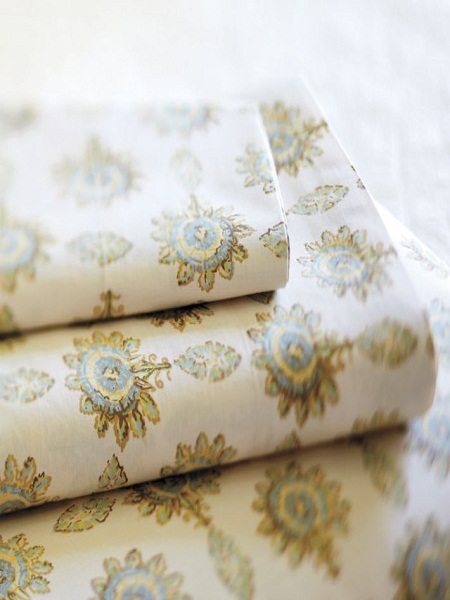 Give a distinct edge to your bedroom with this beautiful sheet set made of 100% cotton woven with a count of 200. The set includes beautiful colors and prints which looks as though designed specifically for your bedroom. Experience luxury while contributing to the eco-system. The colors and the materials used in this sheet are totally devoid of harmful chemicals. This set is available in Twin, Full, Queen, King and Calking sizes. Currently, this set is available in a mix of porcelain blue and beige colors. The set includes flat sheet, fitted sheet and two pillow cases of standard size. The set is machine washable.
Grand Embroidered Sheet Set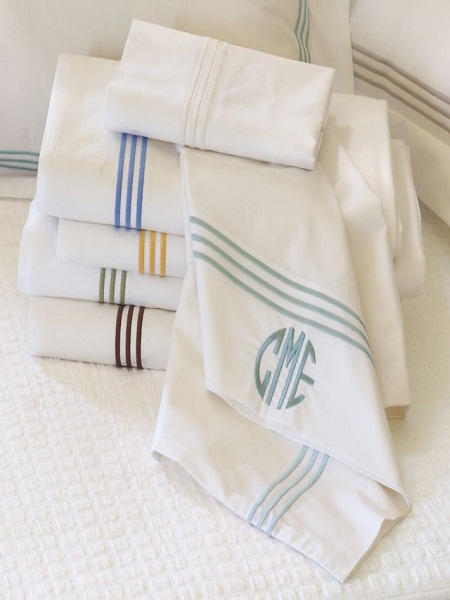 An elegant and super-soft sheet is a dream for anybody who wants a good night's sleep. Crisp linen with a style that is so perfect to give you a taste of superior luxury sheets. The intricately designed beautiful embroidery adds rich visual appeal and provides extra comfort to the sheet. This set is made of pure cotton percale with a thread count of 280. The satin stitched embroidery gives the look of the elite and the right amount of elegance to the sheets.
Luxury Cotton Rich 800 Thread Count Sheet Set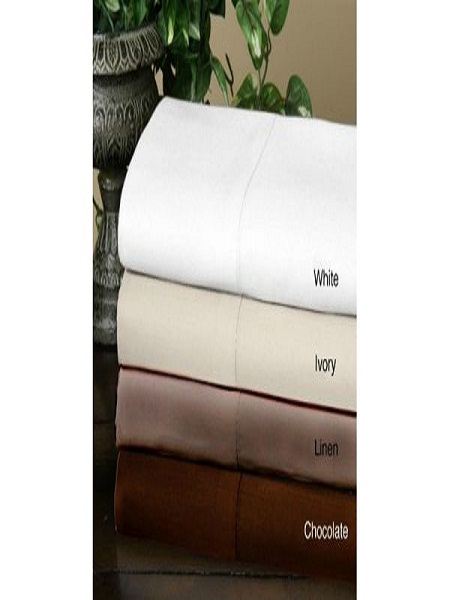 Change the looks of your bedroom with this grand and superior Luxury Sheet set made of 58% cotton and 42% polyester. The sateen weave of the sheet is of solid sheet type and comes with fitted sheet pocket. It fits the mattress with ease due to its fully elasticized sheet. The sheet has a thread count of 800 makes it soft, smooth and comfortable. This set includes a flat sheet and a fitted sheet and four pillow cases.