You may have visited several art exhibitions and appreciated the way they displayed artwork on their museum or gallery walls. You may also have been inspired to do the same at your home. However, it becomes tricky when you actually set down doing this task. It is not always that easy to display art at your home. If you have tried to do this and require additional guidance, then here are a few tips by experts that can help you in decorating your home nicely using artwork.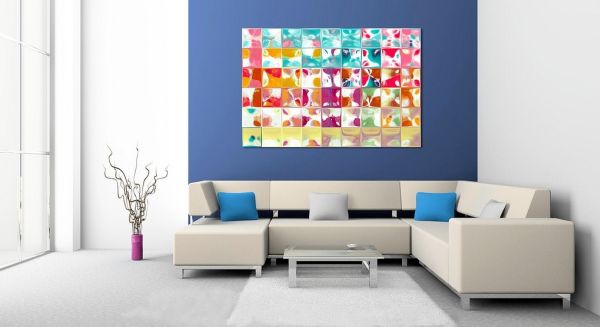 Display of artwork
Art looks best when you hang or fix it on the centerline of your walls. You may generally go for a 60-inch centerline where some selected pieces of art may be stacked. Then, you should take estimates of the total height and space to be kept between frames. While you may start displaying your artwork according to these estimates, it may require adjustments later on. You may need to do some shuffling among displayed pieces or may need to adjust it according to the furniture placed in your room. You should give attention to all architectural details before finalizing the placement of the entire art.
Lighting conditions
It is very important to consider the lighting conditions in your room before you hang your art on the walls. Your expensive pictures and paintings may fade or crack if these are fixed on a wall that receives ample sunlight. If there are colored pictures or images with the use of watercolors, then these may not be able to resist the sunlight falling on them. They are bound to be spoiled over time. Thus, check the placement of pictures according to lighting conditions at different locations in your home. If you may afford to protect your art in a better way, then you can get them framed using UV Plexiglas.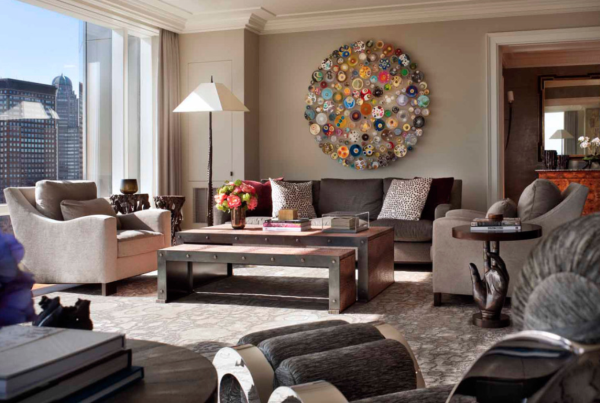 Wall colors
While art looks best on a gallery white background, it may not always be the best for your home. Your room's walls can have lighter color shades against which artwork looks great. Check the colors in the pieces of art you are going to display and choose the wall color accordingly. Go for a lighter wall shade so your pictures may actually look brighter against it. If your artwork is in black and white shades, then you may go for brighter colors on the wall. Thus, go for contrasting shades so your artwork could look interesting and attractive against its background.
Art size and framing
Art looks great when it is a mix of small and large pieces. While smaller pieces invite a viewer to come closer to notice its fine details, larger pieces may actually provide your room a focus. If the pieces are too large to be hanged properly, then prefer to place them around 15 inches off the ground. While you are getting your art framed, go for a contrasting material like wood. Try to choose a frame that does not distract a viewer's attention from the actual art.
Summary:
If you want to give a wonderful look to art on your room's walls, then give it a nice and centered display on the wall, while preventing it from stark sunlight. Frame your art to let it breathe properly for years to come.