There are so many different types of kitchen faucets available in the market that homeowners often become confused as to which one is perfect for their home. Your home is a materialized version of your long cherished dreams. It deserves the best and to choose the best faucet for your kitchen sink you should first get acquainted with its variants.
The ideal faucet is one that makes your kitchen chores easier, lasts for years without leaking and matches the other details of your interior. It is possible to choose faucets with convenient features and styles that go well with the theme of your décor. Here we have listed some of the main varieties of kitchen faucets.
Pull down kitchen faucets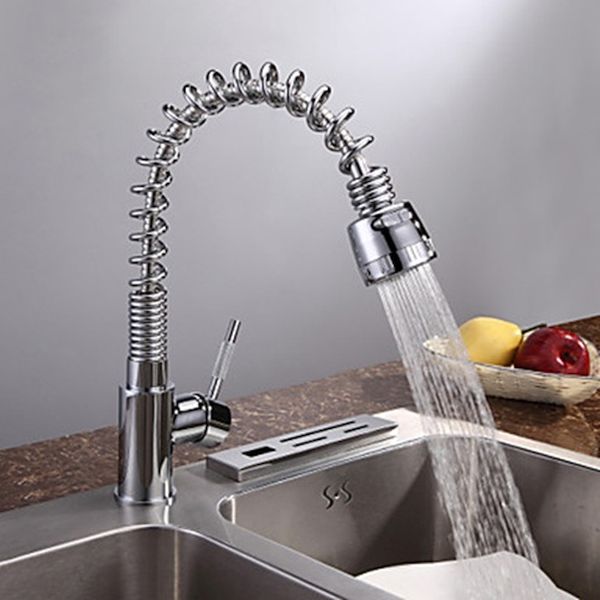 The pull down kitchen faucets is very convenient as they help you in getting vegetables and other things cleaned in a jiffy. For using these faucets and getting water at any part of the sink, you can pull the spray wand down. It is a flexible type of faucet for every homemaker. The pull down kitchen faucets are ideal for sinks which are deep and bigger in proportion.
Commercial and fusion style faucets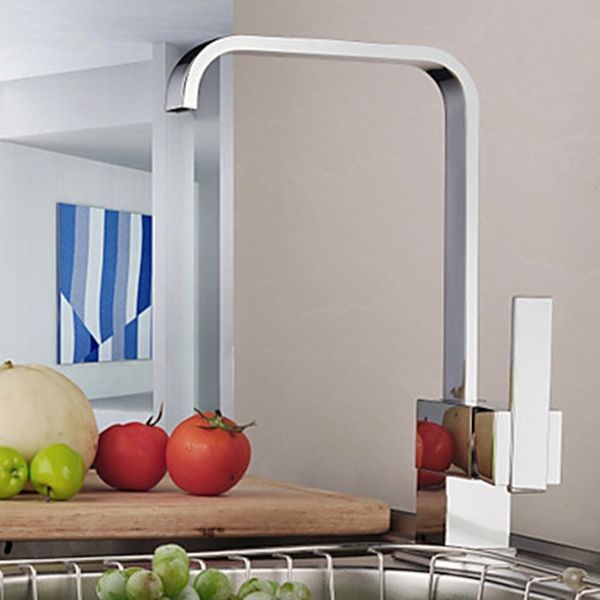 Are you in love with cooking and like preparing gourmet meal for your family and friends? If the answers are in affirmative, get a commercial or fusion faucet for your kitchen sink. This type of faucets was previously used only in commercial kitchens of restaurants and hotels.
These days even foodies and home chefs love using these. The commercial faucets have a geometric shape and professional appearance. The simple look of these faucets may force people to think that they are low cost but in reality, they cost as much as some decorative faucets. The commercial faucets are high on utility.
Pull out kitchen faucets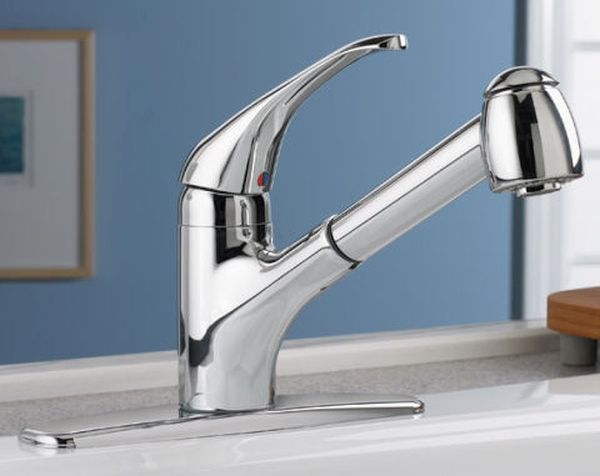 Many homeowners prefer the pull out kitchen faucets due to their functionality. You can pull the faucet out towards yourself for filling pots and bottles directly. Two of the main parts of these faucets are the spray heads and hose. These parts help in making the faucets so flexible and the hose enhances the reach of the spray head. Users can easily shift from spray to aerated stream by maneuvering the toggle button. You can also get pull out kitchen faucets with magnetic spray head dock.
Single-handed kitchen faucets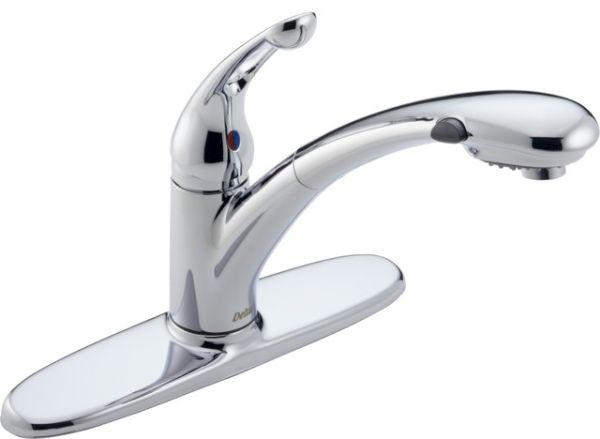 The single-handed faucets are most commonly used faucets in the kitchens. These faucets have only one liver for controlling water flow and its temperature. Popularly known as single-hole kitchen faucet, you can easily install this type of faucets on the countertop sink by making a single hole.
Neo classical style of faucets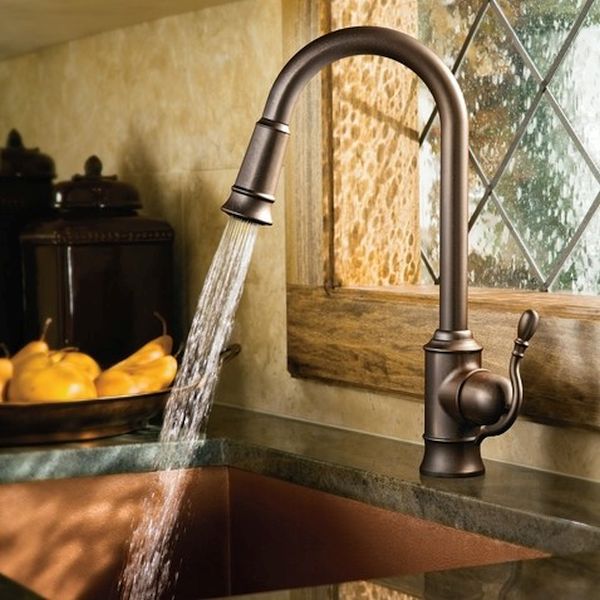 The modern interior designers are reinventing the décor styles of bygone eras. They are also bringing back the neo classical faucet designs with a twist. The neo-classical kitchen faucets are a combination of chic style and vintage elegance. They are usually available in different colors and designs. These faucets will suit your kitchen best if retro is the décor theme.
Designer faucets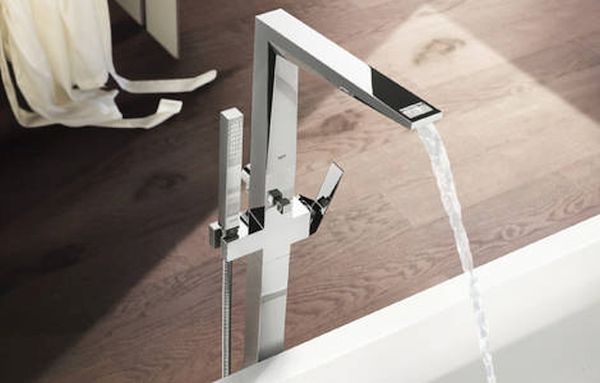 Designer faucets are the order of the day. Modern couples want to make their homes look unique and for this purpose, they often opt for elegantly designed faucets that cost a fortune. You too can buy kitchen faucets customized to match your décor. Two hand le faucets with one hole is another interesting type of faucets that complement modern kitchens.

While decorating your kitchen you must find out the different options of kitchen faucets available in the market. Get a faucet that offers convenience without compromising with style.