There are various possibilities of how you can decorate your man cave and have fun while doing so. Whether it is choosing fun features, themes, gadgets or even inspirational ideas; the basic factor is that every decorative items you place will reflect your personality.
From the walls to the flooring and even the furniture, you can do so much with your space to personalize it. Here are a few inspirational ideas that can make a man cave look different and unique while not making it too different from the normal.
Bring in the warmth and coziness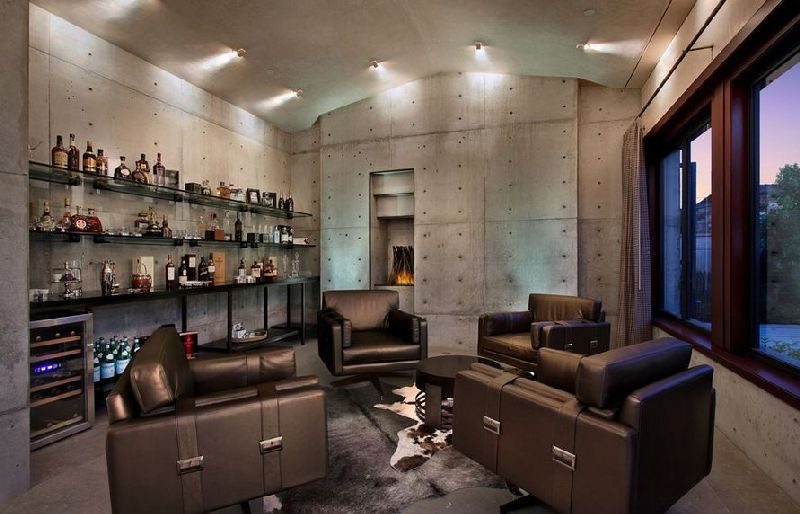 To bring a warm and cozy feel to your man cave, you can give the walls a unique character of their own. Paint it in brown color with a wood or stone effect or a textured finish. Also, consider adding some collectibles, posters and artwork of your choice. Blend this Earthy concept with a nice big round shaped orange colored rug on your wooden floors. For you furniture, you can go with brown and orange colored upholstery options.
Make it all natural by having only wood
The all-wooden concept is always a timeless idea that you can use for your man cave. The walls, furniture, flooring, doors, cabinets and just about everything in the room can be made from wood. This is a nice concept when you want to give your man cave a natural feel. The best thing about this idea is that you do not have to worry about painting the place. Just make sure you clean it properly and get it polished occasionally.
The elegant by masculine vibe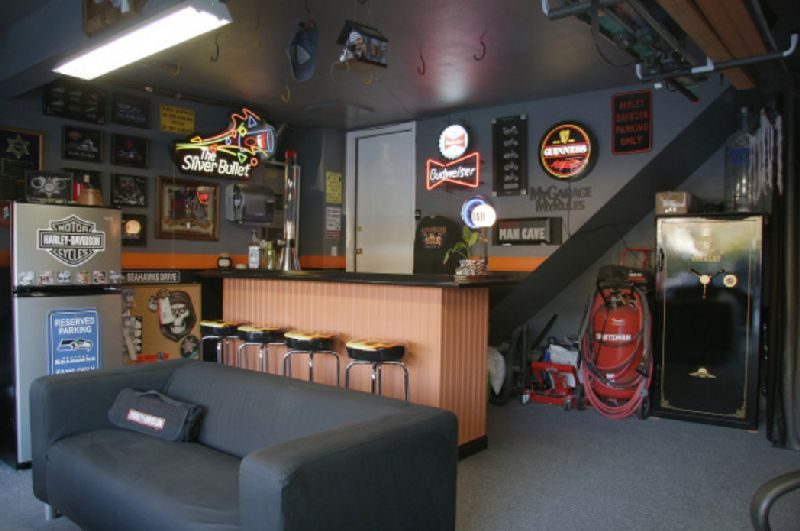 Want to give your man cave a professional touch within your personal space, then this idea will defiantly work for you. Consider having a black/dark brown and gold concept. Even for the walls, have nice black/dark brown wallpaper with wall art or accessories of the same combination. For the table lamps and lighting fixtures, you can use the beautiful metallic gold color option. This is a good idea if you plan to have your office within your house itself.
Make your priced collection the center of attraction
There is nothing wrong in loving to collect things; well you can display your entire collection all across your house. This is one of the best ways to personalize any space and even decorate it at the same time. From your trophies to souvenirs and anything or everything that you are proud of let it all be a part of your home in every way.
Display your love for sports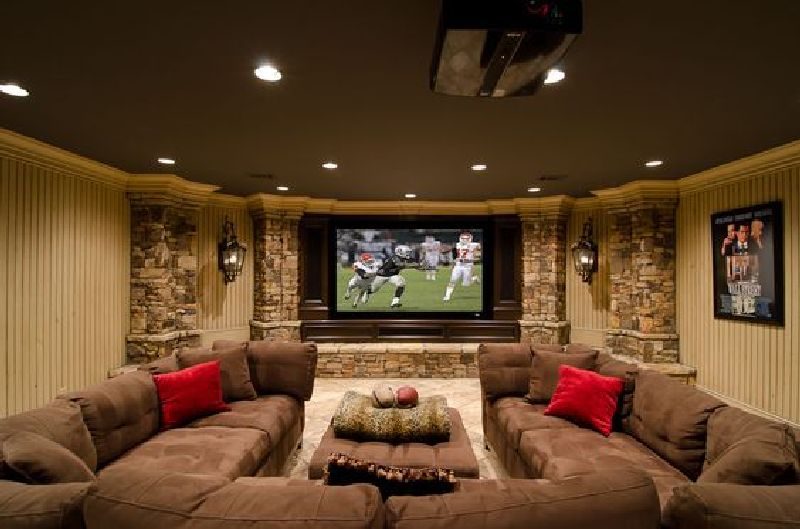 It is natural that men and sports will always get along. Whether you are a football fan, rugby fan, a basketball lover or a cricket maniac; display the love for your favorite home and by incorporating this in Idea to your man cave. Even if you are a fan of a particular player or team, you can always show your love with this concept.
The gaming freak inspirational idea
It does not matter if you like online games or offline games; the fact that you are a gaming freak is enough of an inspirational Idea. You can design your Man cave to replicate a particular game or a particular genre of it. For example, casino lovers can replicate a casino theme while Mario lovers can be inspired from the Mario game. Similarly, if you love table tennis or golf then you can design your man cave accordingly.
The Sci-Fi inspirational idea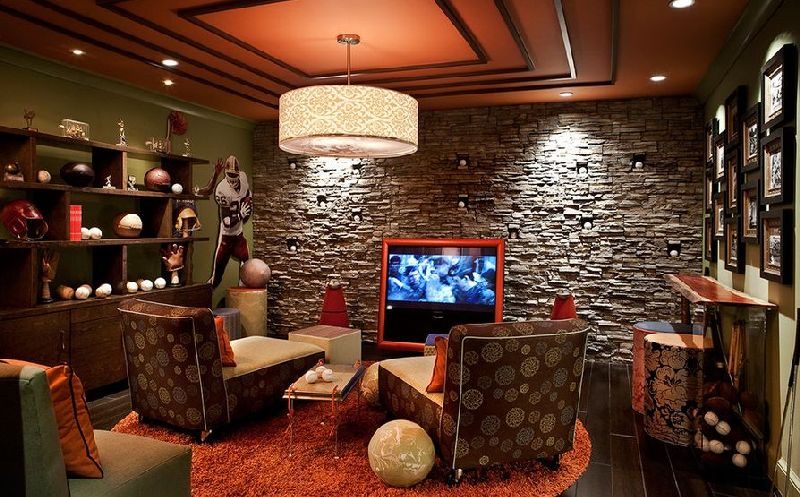 Sci-Fi lovers can surely get a variety of inspirations online. It does not matter if it is a movie, an idea or just a concept; give your man cave the Sci-Fi touch and live in your own world every second of your life. You can choose to have this concept in the form of a wall art, customized furniture or even have small collectables of different Sci-Fi aspects throughout your space.
For the alcoholic fan and party animal
There is something about the strange bond between a human and the love for alcohol. Well, you can make your man cave replicate a nice inspiration of a bar or club within your house. Have a nice bar and seating arrangements on one side. You can also choose to have colored lights, disco ball lighting fixtures and a small dance floor with laminated flooring.