You can use natural materials, paper and waste to create your own beautiful décor. Handmade home décor is inexpensive and looks beautiful. It also satisfies your creative instincts. You can learn some basic skills, especially cutting, folding, gluing etc, especially for paper craft.  You can go a step ahead and make home décor not only for yourself but also for others. You can make home décor from waste material such as disposable plates and cups and spoons. Natural materials like tree stumps and stones can also be used to prettify your home. Here are some DIY home decor ideas which could inspire you:
Tree stumps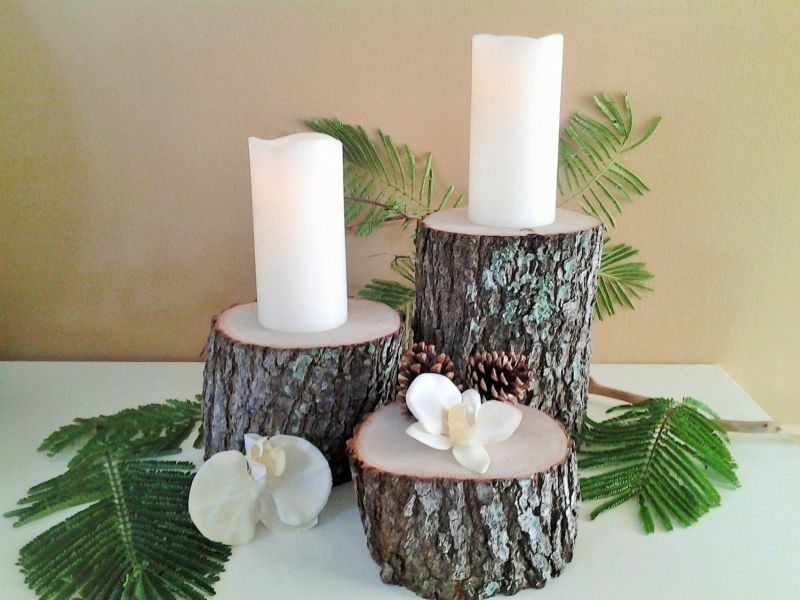 Tree stumps are a very versatile natural material. They can be used to make a lot of furniture items, such as ottomans, stools and tables. You can also create kitchen accessories from tree stumps. You can design beautiful centerpieces with acorns, leaves, beach pebbles, sea shells, berries, dry flowers, sand and driftwood for your modern eco-friendly home.
Hook from a spoon
Hammer a spoon onto an exterior wall to create a hook to hang flowers from.
Paper basket
Disposable paper plates are a good waste material to make decorative and useful things for the house. You can cut and fold and tape them to make nice paper baskets to store fruits and cookies.
Paper stars with gorgeous color scheme
String up some wonderful paper star lanterns. You can make this with some beautiful patterned paper and with a holder, wire and plug. You can make the lamp and hang it from the ceiling.
Transform mason jars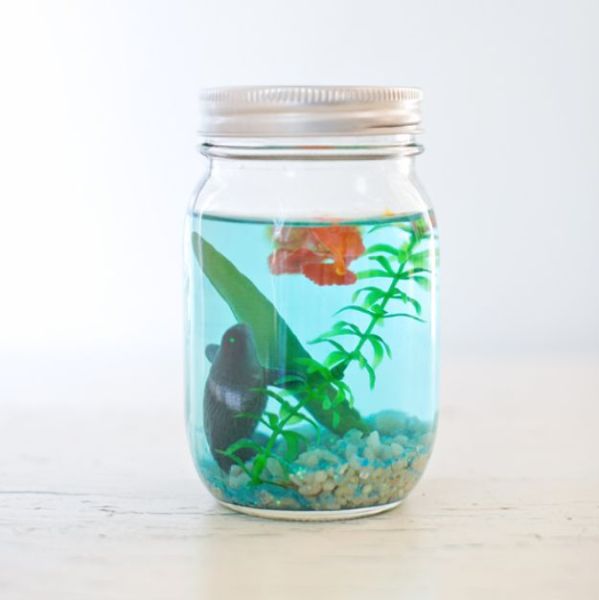 Instead of throwing away mason jars, you can use them to store your stationery. Stick some patterned paper – they could be leftover of gift wrapping paper – around the mason jars to make them more attractive.  This is one of those very simple home decor ideas for your home. 
Decorated Paper Lamp
You can convert an ordinary white paper globe lamp with very little effort and with materials available at your home. Cut out some flowers and butterflies from a magazine and stick it onto the paper globe to reflect your own style. 
Cutlery holder stand mad of a can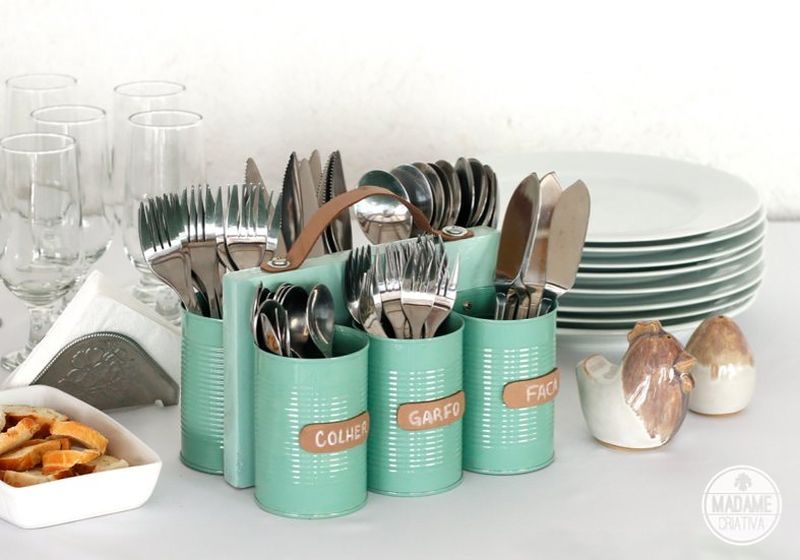 You must be having many cans, which can be painted and converted into a cool cutlery stand.
Photo frames
Some great DIY home decor ideas are really easy. For instance, photo frames with plain wooden frames can be decorated with the help of some bright and pretty paper. Use a glue spray and spray it on the frame. Stick the patterned colorful paper on the frame and the result will be a very beautiful photo frame. You can use more than one photo frame to create more fantastic frames.
Make hot pads and paintings from river pebbles
You can use old plates as the base, and stick some flat river pebbles to create unique hot pads for your dining table. If you have some empty wall space, you can stick some pebbles on a piece of wood and frame it to craft an eye catching painting.
Tree bark candle holders' covers
Tree bark can be used to cover transparent candle stands. The soft bark with a lovely wooden pattern can be stuck on the glass candle holder/s to create a beautiful nature inspired candle stand.
Watercolor painting for the walls
You don't have to be an artist to create an original painting for your home. The ideal solution is to paint a beautiful watercolor painting having geometric patterns that just can't go wrong. You could also draw/paint / sketch anything that you want, and frame it in a very beautiful frame, to make your own wonderful handmade home décor.
Bedside table
A piece of wood suspended from the ceiling makes a lovely and unique hanging bedside table. You just need two sturdy ropes to hang the piece of wood. After that you can polish or paint it to create this bedside table.
Create a wiry landscape
The best way to hide those ugly wires is to create a one-of-a-kind landscape or cityscape on the walls. It is one of the simplest DIY projects you can ever do.
Interior decoration using simple materials is inexpensive and effective. Creating your own home décor can be a relaxing activity for you, and save you some money.