Lack of space is a modern urban problem that many families have to face everyday. Attics are very useful part of our houses and can be turned into useful and well decorated living space. Some homeowners use the attic as a guest bedroom or study room for kids, others use it as a storage area and forget its existence. Maybe you have a living room on the ground floor of your house but you don't want to entertain close friends there.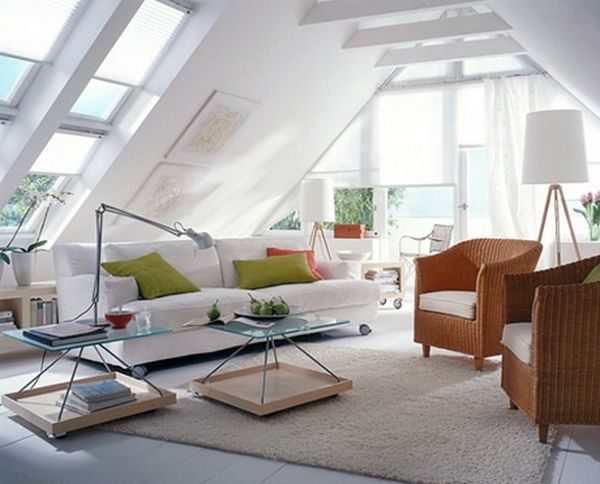 It is used mainly for the small parties you like to host and the neighbors who come over now and then. So, if there is an attic and you need an additional living room for cozy family times then consider giving the attic a brand new make-over. Here are some inspiring ideas for turning your attic into a living room.
Bring in the vibrant hues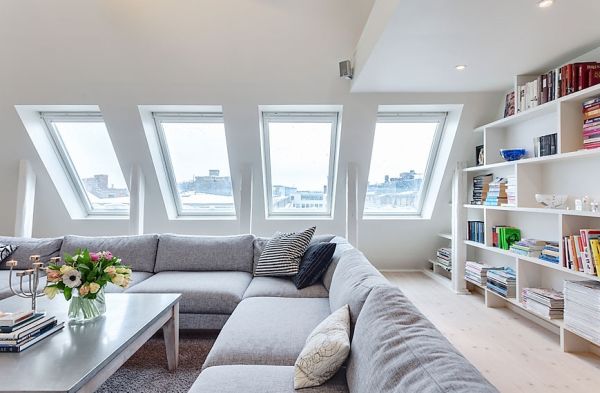 If sufficient natural light is available in your attic room then you can decorate it with warm and vibrant colors. Get a bright rug for covering the floor in rust or red. Make sure that the walls are painted white so that the natural light gets reflected and the room looks brighter. Get low stools, giant pillows, cushions, bean bags and a low sofa for this new living room. You can install a TV in this living room for movie nights with family. It is the perfect place where no one will be able to invade your privacy.
Get it beaming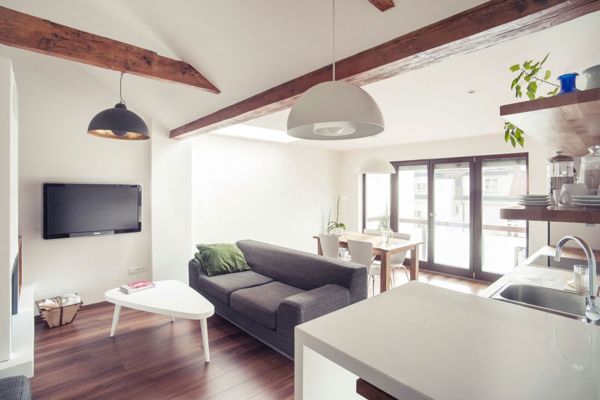 Modern attics often lack character and look similar to one another. For resolving the identity crisis, you should add more personality to your attic by installing vertical and horizontal beams across the ceiling and up the walls. If there is a pillar that goes through the attic, install an old-fashioned boiler room style fireplace on it. This will keep the new attic warm and cozy. Comfortable couches and sofas are good inclusions as well.
Give it an artistic twist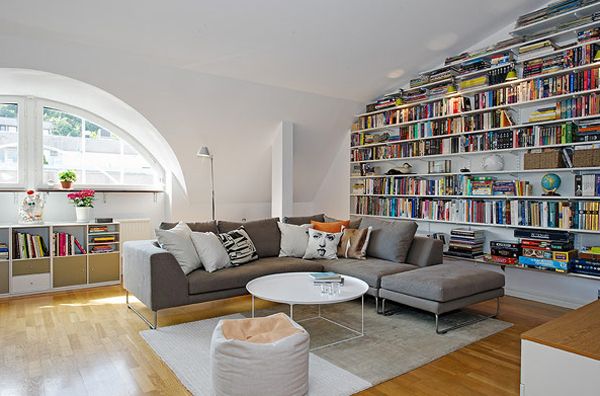 Artists are quirky by nature and some of them are apparently disorganized but in reality most of them know how to synchronize different elements very well. If you like to mix and match things then give your attic living room an arty make over. Create a wall embedded shelf for books and art show pieces that you have collected during your travels. Sectional sofas and soft cushions can give a creative aura to the attic living room. Add a study table if you want to spend time working here.
The urban chic attic living room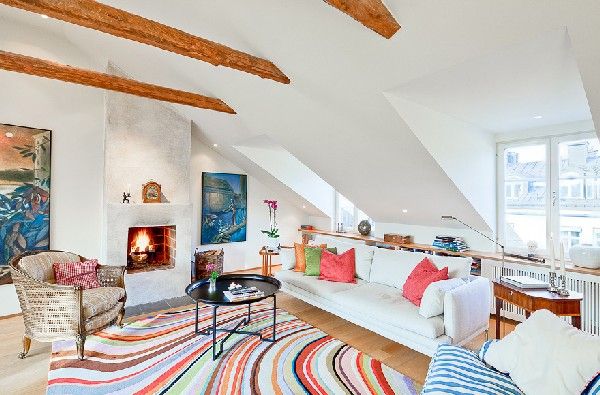 You can easily transform your attic into a stylish and chic attic living room. For this, you will have to ensure that sufficient amount of natural light comes inside the room. Make three to four same sized skylight openings into the slanting wall and get lovely glass windows for them. Natural light will pour in from the skylights and make the room look brighter. Buy comfy yet sleek furniture including long stand lamp for the room. Soft area rug will accentuate the feeling of luxury.
Rooted in tradition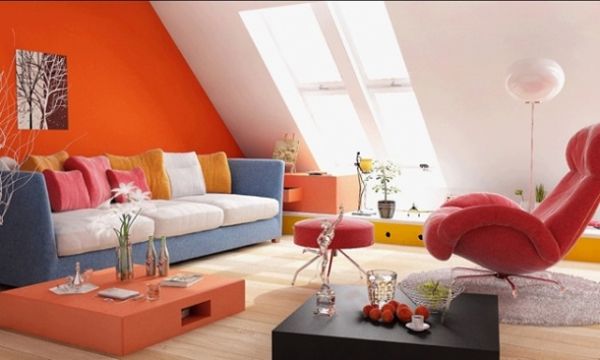 If there is not much space available within the attic try to decorate with the window opening playing the focal point. Build box window seats with comfortable cushions. Get floor rug in traditional ethnic prints. Ikat cushion covers also look good and uplift the style quotient of small living rooms. A rocking chair and small fireplace will enhance the comfort factor.
Summary

The attic can be used as an extra living room. Add comfy sofas, loungers, book shelves and area rugs for making it more comfortable for your family members. Make tasteful changes to the décor and enjoy the new room.