Metal furnishings always add an entire different look to your home. Mostly, people go for metal furniture because they are sleek, stylish, durable and easily affordable as compared to other home furniture. The market is full of wide variety of metal furniture made of different types of metals such as stainless steel, Aluminum and iron.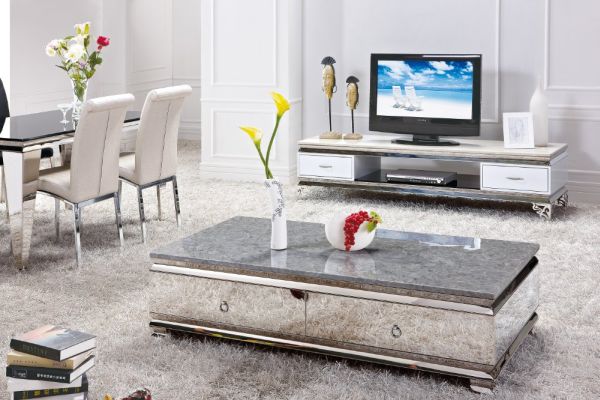 This wide variety of metal furniture offers users the massive choice of selecting the best for their home. Apart from home, you can also use metal furniture in your office as well. No matter where you place them, they can be very well suited to the room decoration.
Parsons metal coffee table
We can define parson's coffee table in only few words that are simple, sleek and beautiful. Made with glass and raw materials, the table is an eye catching piece of modern metal furniture. It is easy to move and you can place it anywhere in your indoor as well as outdoor. Considering user's desires and needs, Parsons metal coffee table is available in different shape, color and sizes.
Still Table
Still table by Mintotti is a unique metal furniture piece. The table is entirely made of stainless steel including gold and silver nickel finish and laser cut circles. You can see a floating effect in the base of the table together with cline lined furnishings. Available in golden and silver colors, the fine quality of the table will immediately catch your attention.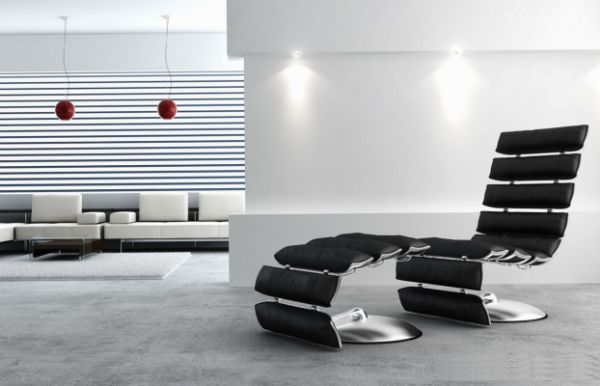 Heavy metal embrace
Heavy metal embrace is a metal chair that is very comfortable and durable. The chair is made of materials like aluminum and stainless steel. You can use it for domestic purpose as well as official purposes. Available in different sizes, style and color chair is constructed keeping in mind the customer's demand and satisfaction.
Real good chair
Real good chair is terrific metal furniture made of sheet metal, which is worth purchasing. One can easily judge the quality and durability of the chair with its looks and construction. Available in different attractive colors, the chair is very stylish and an eminent metal furniture for your bedroom. You can place it anywhere in your living room or any other room it will definitely add a new look.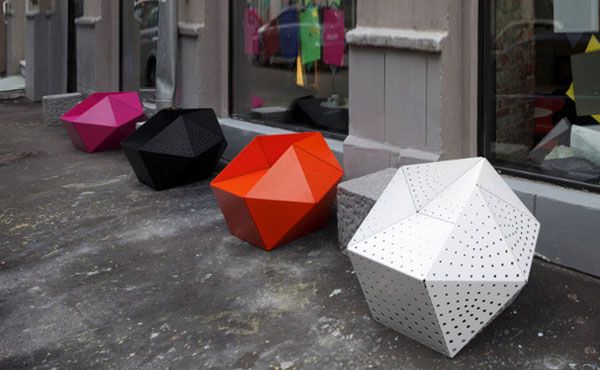 Polyhedron Stool
Made good's polyhedron stool is made with molded ceramics and is suitable for indoor as well as outdoor purpose. Most eye-pleasing feature of the stool is its unique shape, warm finishing, spectacular design and superior quality. Add a new look to your home by bringing polyhedron stool home.
The Poise table
Designed by Paul cocks edge, a London based architect, the poised table is tremendous metal furniture made of pounds of rolled steel. After heavy mathematical calculations, the architect was able to manufacture this balanced table.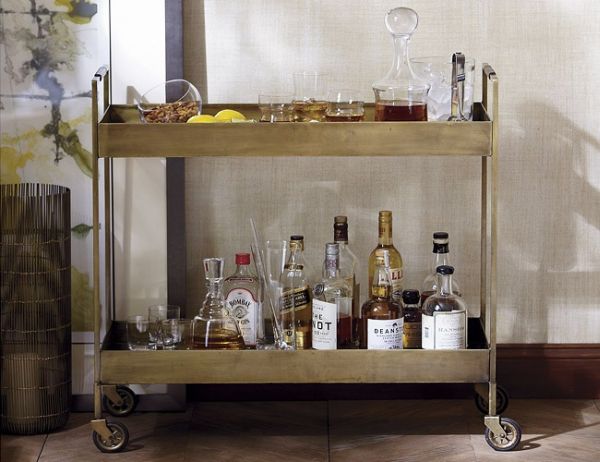 Libations Bar cart
Libations Bar Cart by Crate and Barrel features an exceptional blend of glass, metal and leather. Suitable for any kind of environment, the bar cart is made with leather wrapped handles and brass plated frame. Libations bar cart is easily available in different colors and sizes.
Contemporary Metal Sofa table
Give your living room a sophisticated and entire modern look with stylish contemporary metal sofa table with round glass. The table features bold curves and arching metal legs together with perfect shining finish. Made with glass and metal, Contemporary metal sofa table is rich in looks and is one such decorative metal furniture that everyone will fall for.
Summary
Metal furniture is a great option for your home because it is durable, easy to afford and most importantly gives a unique look to your home decoration.