Modular coffee tables are a great addition to your living room and bring versatility with them. The designs employed by these modern coffee tables follow an artistic approach. These extraordinary coffee tables offer a wide variety of innovative features that enhances the user experience. The credibility of these modern coffee tables makes them exceptional. Knowing about these coffee tables will amaze you for sure.  
Polyhedra coffee table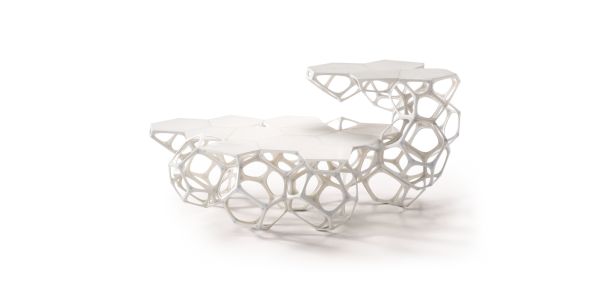 The Polyhedra coffee table is customizable in nature and is truly a beautiful concept, which utilizes a scientific approach in its construction. It uses the negative space throughout its base to deliver the floating appearance of individual sections. Cape Town-based Haldane Martin is behind the concept of this modern coffee table. The coffee table is capable of arranging in 24 different shapes, which becomes possible due to the built-in magnets used for attaching and detaching individual sections.
Flat pack coffee table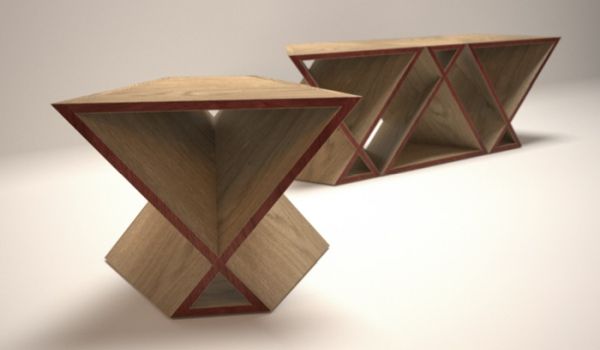 Australian designer Tom Fereday designed this flat table, which is an example of modern and functional furniture. User can arrange the coffee table in different sizes according to their requirements. To have more flexibility, the flat pack coffee table does not use any kind of adhesive materials and fixings in it. This flat table has an attractive design, which looks interesting and can perfectly personalize any modern room.
Three play coffee table
The Three Play modular coffee table has an innovative design, which makes it capable of disintegrating into smaller parts to enable easy carrying and storage of the table. The table is portable and easy to use. It has a delicate geometric pattern design with a beautiful finish that can suit most of the interior design styles. The laminated leg of the table looks like an extension of the surface.
Stone coffee table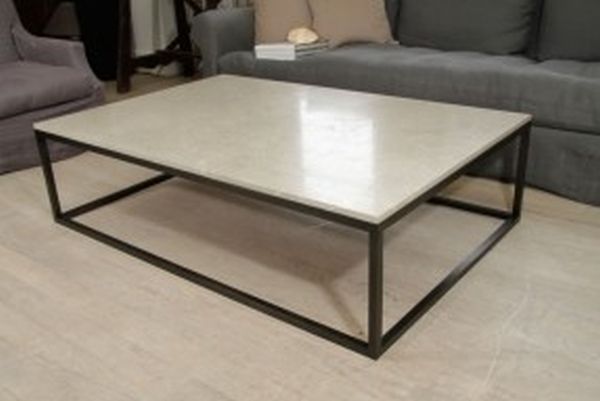 The Stone coffee table is a modern low coffee table designed for the living room. This coffee table consists of many layers of wood, with each layer having a different shape and has arranged gradually over one another. This style of arrangement is responsible for its remarkable shape. The material used in the construction of the tabletop is durable and insusceptible to liquids, temperature and discoloration. The tabletop uses four identical, asymmetric pieces of wood for its formation.
UMYD coffee table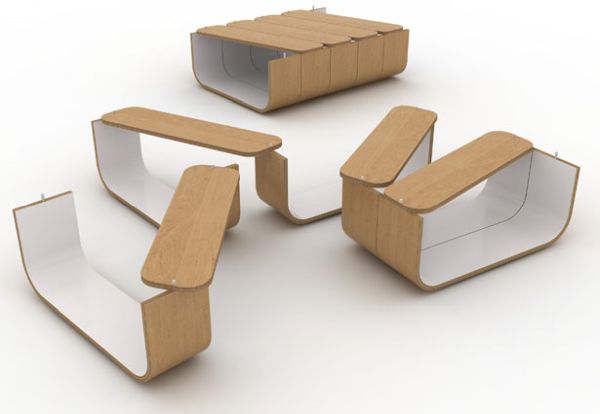 The UMYD modern coffee table by CruxFlux is a combination of several lounge pieces. The table has various configurations, which you can change by expanding the diagonal panels by applying a simple pivoting motion. In its most compact form, it acts as a low-level table with an available storage option. Apart from being a coffee table, you can use it as a footrest, a series of tables and much more. Its design primarily focuses on the multi-functionality and the compactness of the table.
Full House coffee table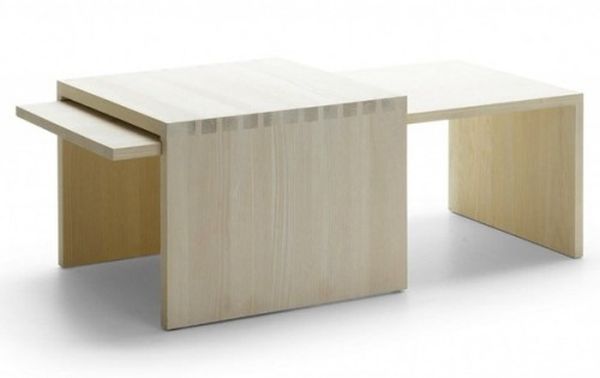 Christina Strand and Niels Hvass have created this beautiful coffee table. It has two parts, which you can utilize to change the size of the table by simply sliding the bottom part in and out. This coffee table is simple and is perfect for any living room, big or small. Solid wood is the construction material of the table, which makes it highly durable. The Full House coffee table comes in two different sizes and has several finishing options.
These modern coffee tables are exceptional and have many features, which add to their versatility and functionality. It is a good option to have these beautiful and innovative coffee tables in your home. These tables are easy to use and offer many features such as portability, easy storage, durability and multi-configuration to the users.