Modular wall containers and planters are a neat solution to your space problems. You can enjoy an indoor garden right in your living room or bedroom or balcony with these wall planters, adding life and color to your home.
The wall containers can help to release a lot of floor space in your home. Instead of standing almirahs or cupboards, wall containers can store all your stuff, leaving you to maybe have a sofa or chair, in that space or a much needed worktop. These containers and planters are great for renters as they can be dissembled and assembled anywhere. Read on to find out more about these wall containers and planters: 
DPI modular wall container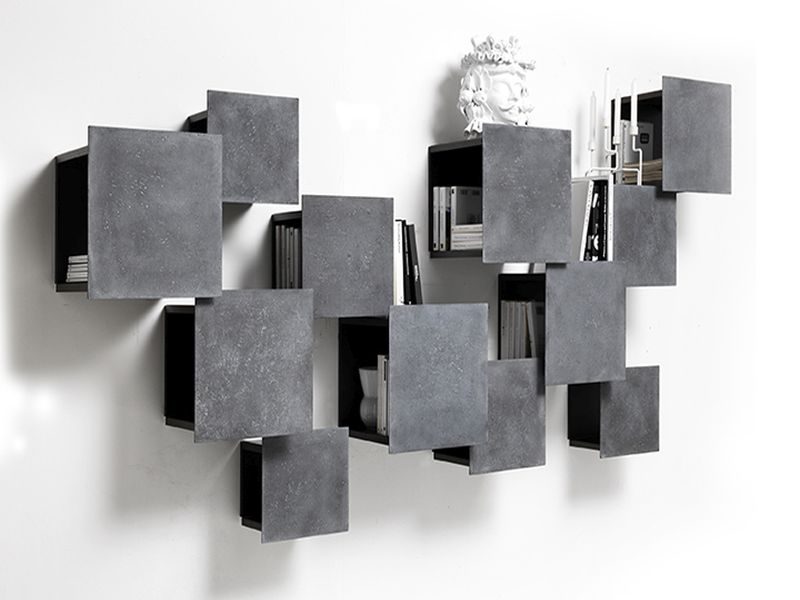 DPI modular wall containers are influenced by the concept of deconstructionof Jacques Derrida. They're also derived from the study and analysis of neoplastic artworks by Theo Doesburg and Rietveld. These modular containers aim to expand the 3D space in your home while creating interesting spaces within your home.
The wall containers can be used as wall libraries, storing all your reading material. Or as wall mounted bedside storage, or you could use them in your balcony. They can be composed in any way you choose and you can also decide their functionality. 
Urbio Modular Magnetic wall container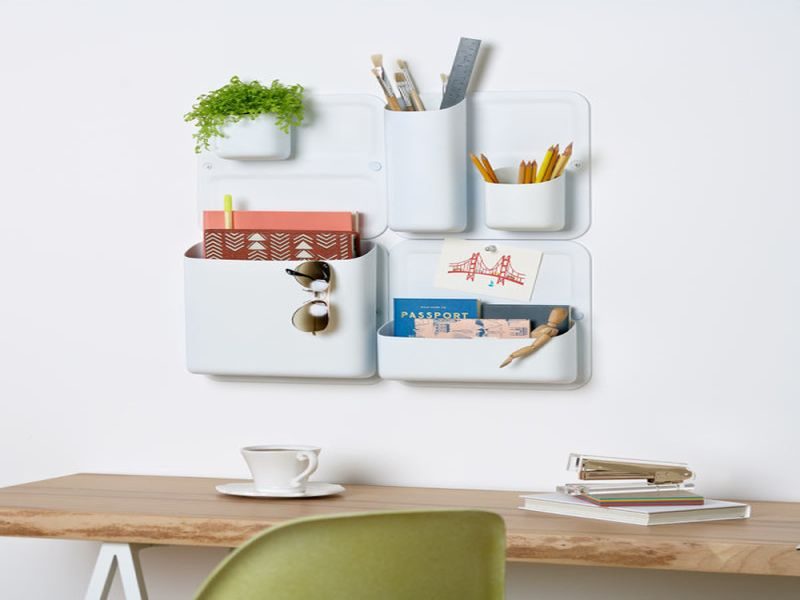 This magnetic wall container is easy to install and easy to remove. It uses magnets to put the components in place and attach Perch Wally panels onto your wall with Command Strips or screws. There is no need to drill holes in your walls for these wall containers, which makes it a good storage option for renters, as they can be removed and used time and again. They look good too, and can be used in both offices and homes to give that unique look. 
DIRTT Breathe Living Wall container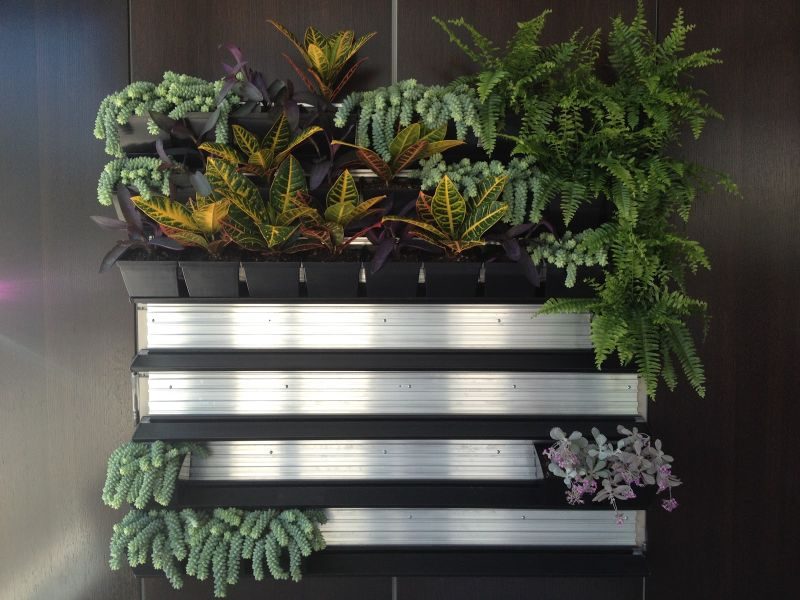 The DIRTT living wall container is a modular system of 6 inch containers which lock and slide into each other. A wick and trough system is used to draw water into the plants. You can use as many of these containers as you want to create your own indoor living wall garden.
You can have your own herb garden right in your living room or kitchen. Or you could attach these wall planters on your balcony wall too and enjoy a cup of tea in your balcony watching the sun go down, and surrounded by a burst of color from your own wall garden.
Woolly Pockets' original soft-sided container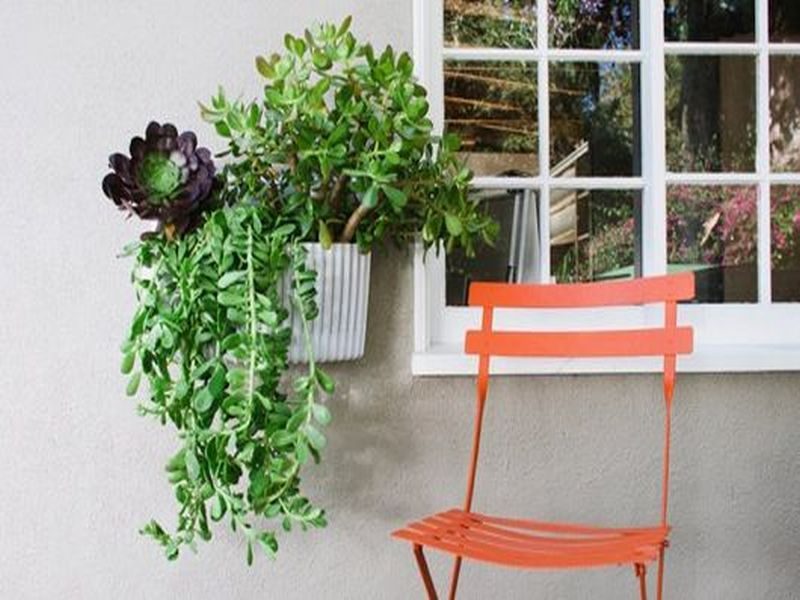 The Wooly Pockets' soft sided containers aiding in vertical gardening have a huge fan following. These containers are modular and occupy very little space. They're made from plastic bottles (recycled), and can be hung inside or outside your home. They look incredible and add make it easy to add greenery to your home.
These soft containers will now also be available in a hard plastic version, which is BPA free. Green, orange, black, brown, gray, white, orange and yellow are the colors in which the hard plastic version will be available.
The dark colored planters will be manufactured from 100% recycled plastic and the lighter colored containers will be made from 50% recycled plastic. All the containers will be manufactured domestically, just as the original Woolly Pockets' original soft sided container.
Self-Watering Vertical Garden Walls Planter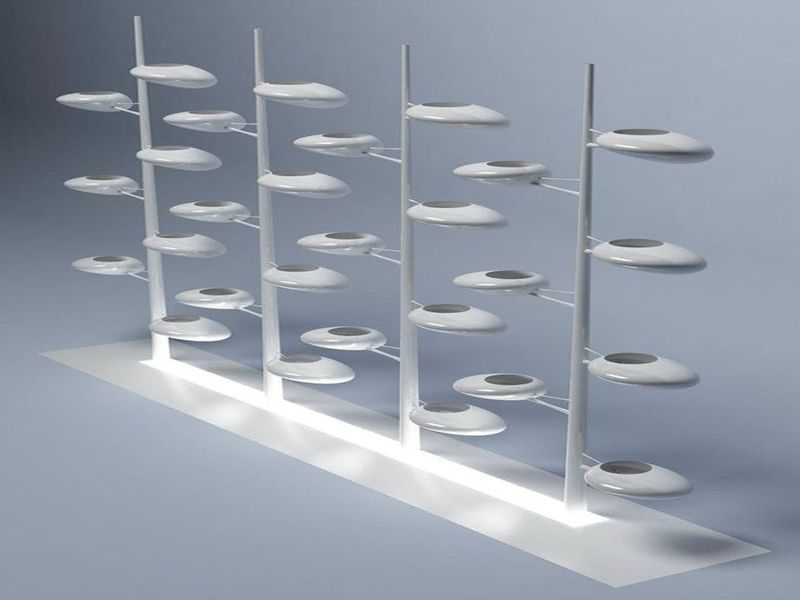 The Ballavaz modular planters are self-watering and lend themselves to be arranged in any way you choose, in different shapes and patterns. Available in 24×18 inches and 24×12 inches, they are available in wide range of colors.
These containers are madefrom HDPE recycled plastic and they can be used both outdoors and indoors. There's a light up option in these planters too, which can illuminate as well as function as a planter. You can plant flowers, herbs and small vegetables, in these self-watering wall planters. 
Modular wall containers open up new ideas for storage and transforming your home décor and style. You might even use that space for a pet's bed, while your things are neatly stored in modular containers stuck to the wall. And the modular wall planters allow the space challenged to have little vegetable or herb gardens, or just include some flora into the home.