Showtime is a LED digital alarm clock, which is branded under Made.com. Where, most of the expensive and designer brands from high streets approach customers with high selling prices, Made.com do not follow this approach. The brand eliminates the agent and landlord cuts from the product price and sells these original products at affordable rates.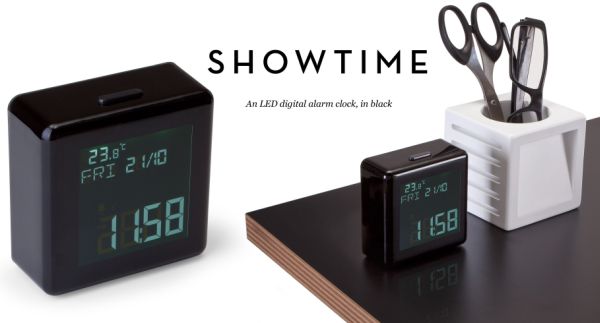 The overview:
The Showtime is digital alarm clock that features a LED display. Its appearance is more of stylish with simplicity involved. The alarm clock makes a handy purchase for its users due to its small structure. Even good for traveling, you can make this an ideal gift item for your unpunctual friends or even to your co workers at office. Suitable for home and office use, the alarm clock will surely make up your mornings more shiny with its glossy design.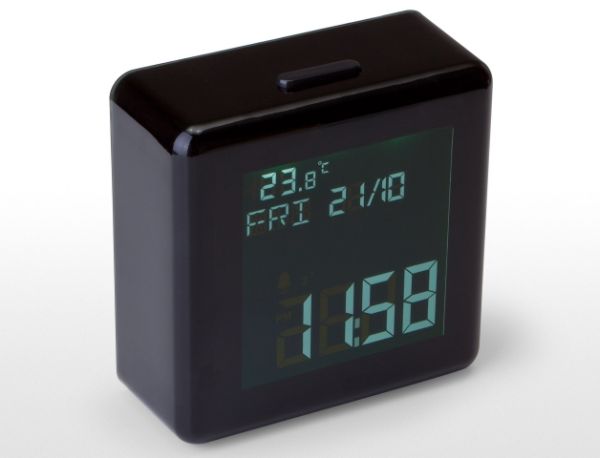 What's unique:
Showtime has all required features of an alarm clock, besides; it also holds temperature readings and shows you the current date. Moreover it will not disturb you with its digital concept as the sound of its digital mechanism is on silent mode. It displays LED light with low energy consumption, thus, being eco friendly by saving power resource. This compact alarm clock will provide you with all useful functionality without compromising in its sleek and stylish design.
Features and specifications:
Made from standard plastic materials, the clock measures about 8cm x 4cm x 8cm (W x D x H) respectively. The clock has glossy black color finish which makes it look more shiny and cool. It also has the snooze button attached in it unlike other ordinary alarm clocks. It comes as an assembled part, requires 3xAAA batteries and is available at a price of £29 on Made.Com website.