Flooding is increasingly becoming a common problem in cities all over the world. Waterways become clogged in the slightest of showers, causing floods within cities in Europe, US, and Asia. If you live in an area which is prone to floods, you must take the precautions necessary to protect your family and your belongings. The government and local authorities do help out, but they are constrained by budget and cannot provide complete protection at an individual level. Installing flood barriers for homes 2018 is the best thing you can do. There are many solutions for flood barriers, which will keep the water out of your property. Here are some great tips to know what to do when there are floods, as well as the barriers you can opt for:
Types of flood barriers you can use 
Quick Dam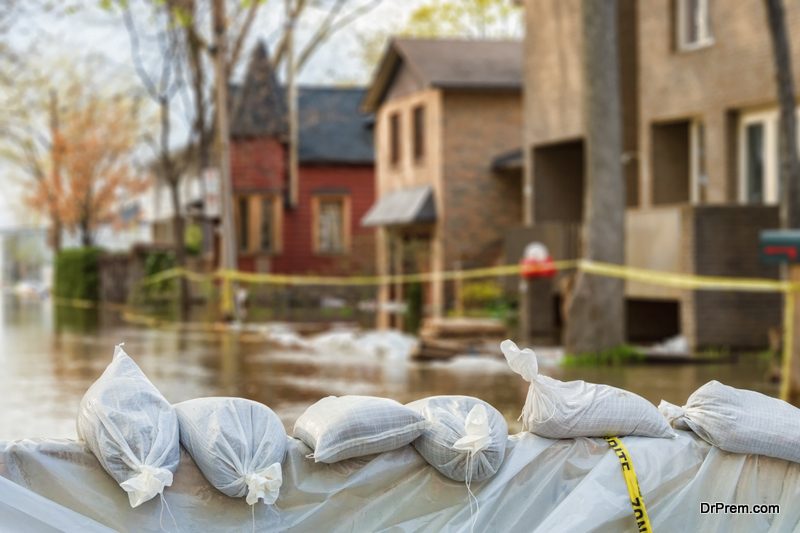 These flood barriers for homes 2018 are very effective. They have to be laid out when there is a flood in garages and open areas. The dams absorb and divert the water. Thisflood barrier system can be stored. They are available as bags and each bag swells upto 3.5 inches height when full. One pallet contains 2,880 bags. They can be laid out flat or stacked.
Drop-down
It's located at spots through which the water might come inside. It can be lowered immediately automatically, manually, or with push buttons.
Hydrabarrier from Watershed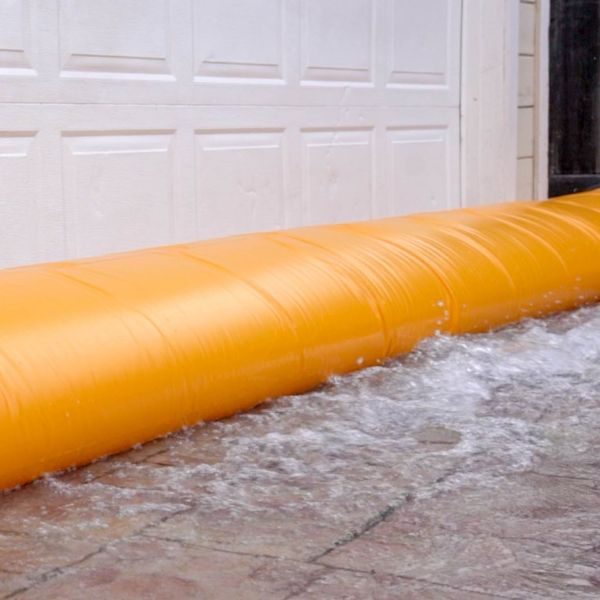 Image Source : cdn.shopify.com
Another effective flood barriers for homes 2018are hydrabarriers. They are 12 inches high and 6 feet long. It's a removable flood barrier. Each bag has to be filled with water. This filled bag acts as the barrier. As it takes time to be filled, it's not the best solution for flash floods.
Climacover
These flood barriers for homes 2018are also quite big hydrabarriers. They have to be filled with water, and are more useful in diverting low level floods. They are generally used in construction sites.
Hydrasorber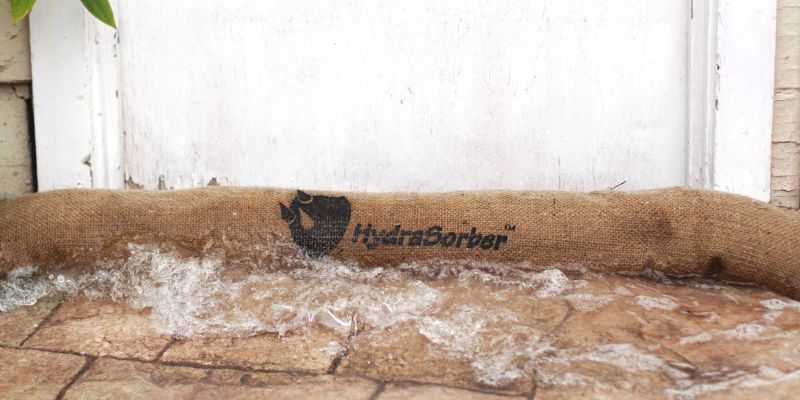 For flash floods, this is the perfect barrier. It absorbs water to 4 inches height. These barriers can be stacked and can also divert water. Made of jute and a degradable polymer, it is a great eco-friendly option. You can use them only once, however.
Automatic barrier
These barriers can protect upto a height of 4m. These flood barriers for homes 2018 can rise with rising levels of water or be operated with a push button or manually operated.
Garadry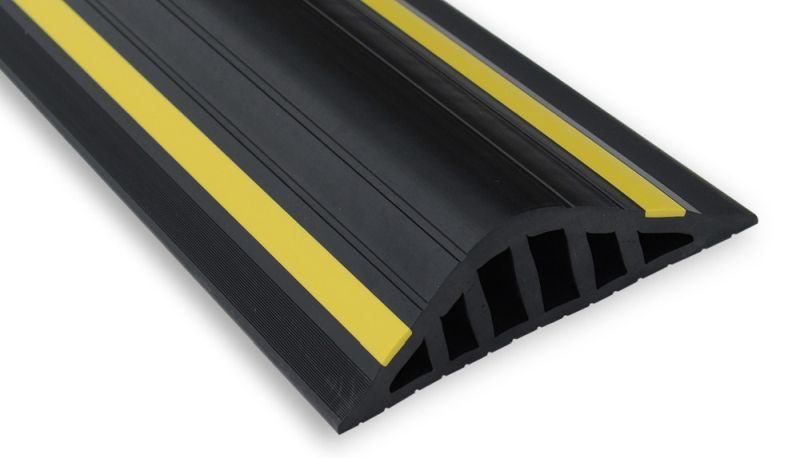 This is not a barrier for water outdoors, but is extremely effective as a barrier for areas where water can seep in. For example, it can be used in garage doors and front door. It's very useful during heavy downpours. It be fixed in minutes. It can be used against pests like rats too.
Removable barriers
Removable barriers can protect upto 4m height, and can be removed when not in use.
Flip-up barrier
This barrier is recessed into the ground and flipped up when required. The barrier rises upto 2m height and – if required – to 12m!
NOAQ Tubewall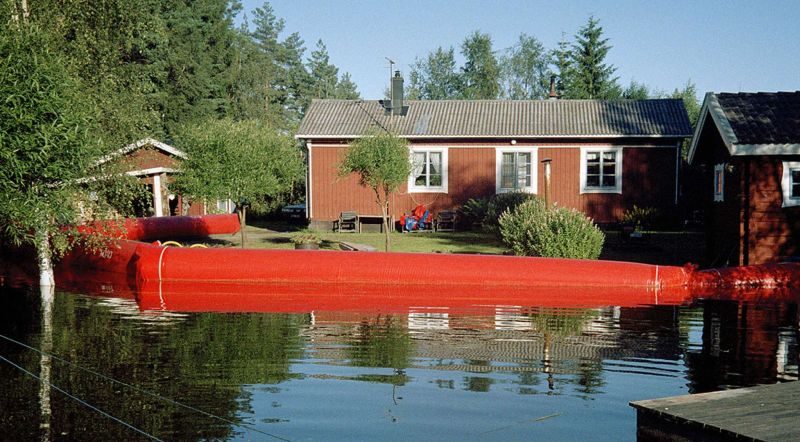 Image Source : floodcontrolinternational.com
A Swedish product, it's one of the best flood barriers for homes 2018. This barrier can be deployed quickly and is fast response for flood threats. This is one of the most popularly used flood barriers worldwide.
NOAQ Boxwall
This is another flood barrier systemwhich is used in urban environments. It can be used on tarmac, concrete, and paving. It is one of the bestremovable flood barriers. 
Tips to survive flooding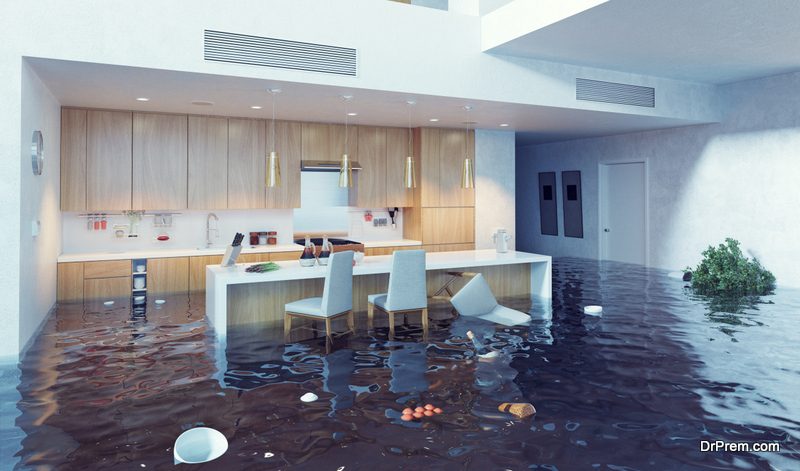 As anyone who has ever been stranded in a flood will tell you, it's one of the worst things that can happen to you. The moment there are signs of a cloudburst or you have been warned by all the weather channel of a heavy downpour, you should immediately take precautions. That is, if you live in an area which tends to get flooded. If you have shifted recently to a new city or area, one of the first things you should find out is if your area gets flooded. Here are some tips on surviving flooding, if you don't have a flood barrier system:
Before the flood:
Ensure that your home has been sealed with waterproof sealants, especially the basement. Check for cracks and leaks on a regular basis. You can buy removable flood barriers, so that they can be used when you need them. Portable flood barrier systems are also very effective.
Remove all the things from your basement if you get flash flood warning.
Ready emergency kits like Food Kit, which has ready to eat food. Camping kit or bug out kit should be handy too. And don't forget to store plenty of drinking water.
Turn off the main source of electricity.
During the flood: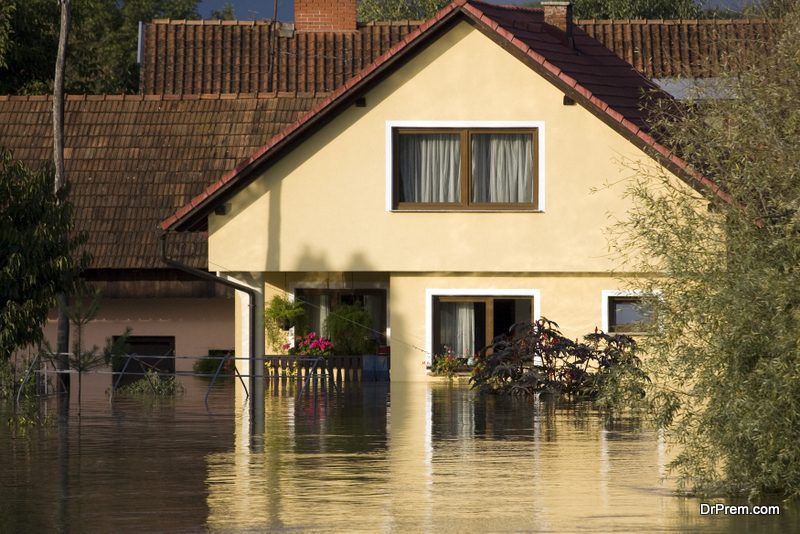 If the flooding is severe, don't wait for it to get worse. Try to get to a higher and safer place.
Keep yourself informed about the weather in whatever possible way.
Buy a dinghy or boat if you live in a area known for high amount of flooding.
Do not attempt to get in the water, as the current is quite dangerous. It's also quite filthy and may carry a huge amount of germs. 
After the flood:
Contact the insurance company, which will reimburse you for damages. Never forget to click pictures and videos of the flood inside your home and property.
Enter your home with caution. Check carefully for all kinds of damage. Never turn on the gas or electricity by yourself. Hire a professional to turn on the gas and electricity.
Dry all the wet clothes and furniture.
Remove fixed carpeting too, or else mold might set in.
Ventilate your home.
Use a pump to clear water from basements. Use driers and dehumidifier to dry and deodorize your home. 
Flooding is no longer something which happens only in rural areas or in underdeveloped countries. It's a phenomenon which is now occurring in the most modern of cities. Being prepared by installing flood barriers makes sense, as they will protect against water damage to your property.